What an offseason it's been for Patrick Mahomes. Not only did he take the plunge and get married to his longtime girlfriend Brittany Matthews, he also enjoyed a super fun honeymoon. Pat has officially graduated from Instagram fiancé to Instagram husband.
Mahomes showed off his latest photography work with some booty pics of his wife Brittany. Of course Brittany points out that Patrick is doing really well as an Instagram husband.
"On the Instagram Husband series, here's todays update…
@patrickmahomes killed it🤣🔥"
See her post below: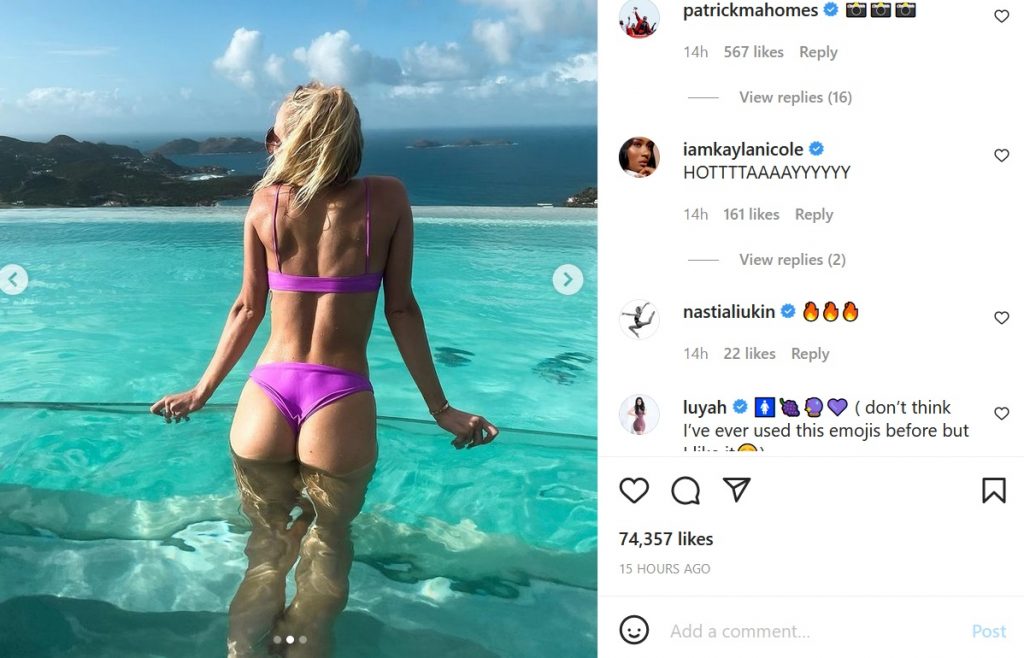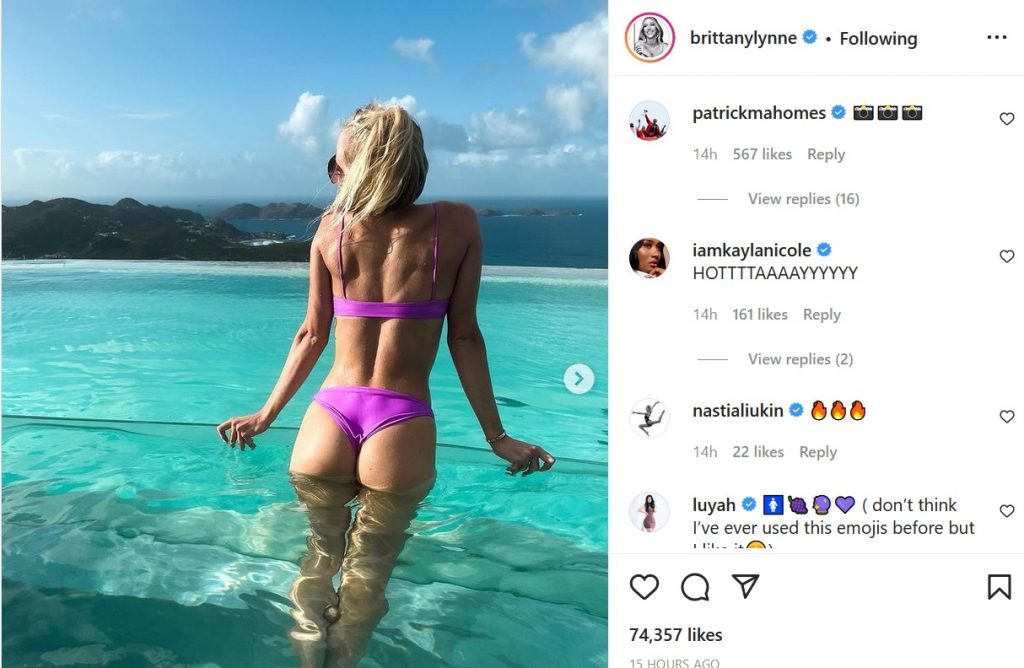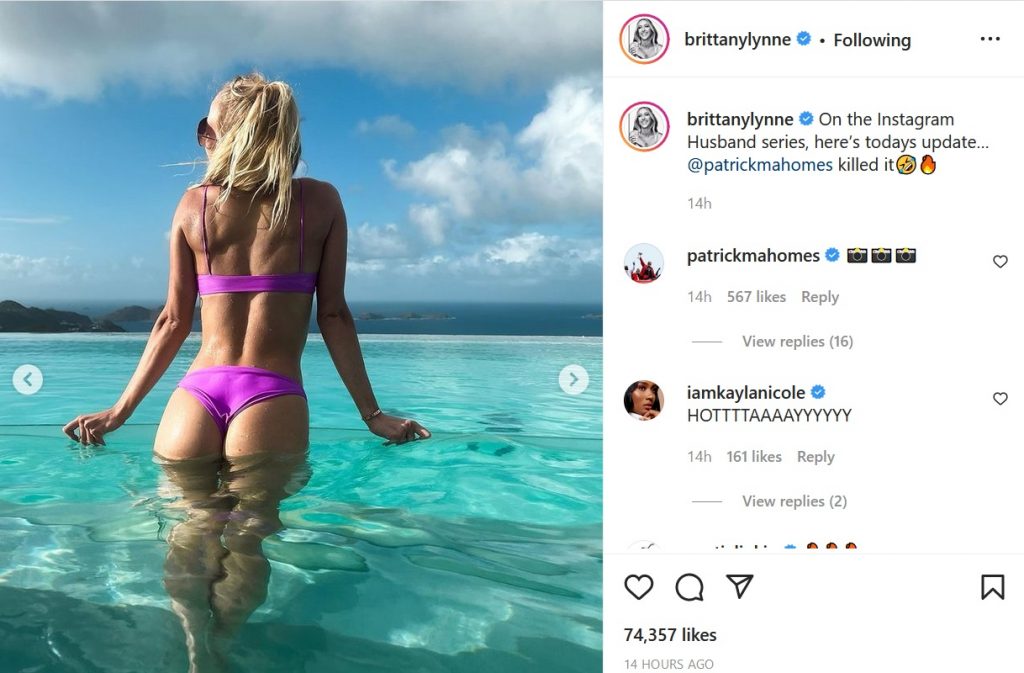 Almost feels like the same pic to me.  I feel like Patrick needs to give his client some more direction.
If you're going to be an Instagram husband, make sure you bring each and every time.
Brittany was recently in the news for explaining how she deals with 'Shi*ty people:
Fans Hilariously React to Brittany Mahomes Sharing How She Maintains Her 'Grace In Such A Hateful World' https://t.co/vsyIk4IbW8

— SideAction (@SideActionHQ) April 7, 2022
Patrick is in for a long road ahead.
Best of luck.
---
Welcome to the game outside the game! Follow us on our Sideaction Twitter handle, Instagram, and Facebook for the latest on sports and pop culture news across the web!