Last time we checked, Brittany Mahomes wasn't graceful, at all.
In fact some of her actions in the past few years have been downright obnoxious. Patrick Mahomes' wife Brittany does get a bunch of flack on social media for the things she does.
But for the most part she gives as much as she receives.
This week Brittany was asked in a Q&A how she maintains her "grace in such a hateful world."
"Honestly, I have no other choice!" she replied. "I would never let people on the internet destroy my peace or effect [sic] my life. BUT. It's been hard, it took time to learn this and still learning at times.

"It's always gonna be there, at times its [sic] worse then [sic] others & at those times is when you won't see me on here or the internet. Hence why I have taken such huge steps away from social media. It's a toxic and horrible place at times and those are when I say peace out."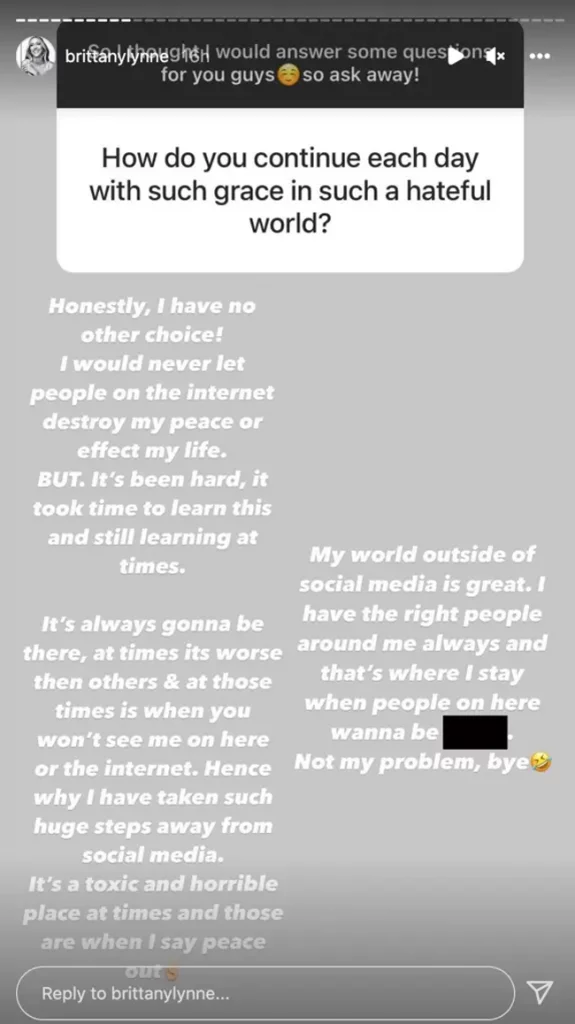 "My world outside of social media is great. I have the right people around me always and that's where I stay when people on here wanna be sh-tty. Not my problem, bye."
If you can't take the heat get out of the kitchen.
Fans reacted:
She should know since she is one herself

— jtkola™ (@jtkola) April 6, 2022
Can you imagine signing up for life with her?

— Patches O'Poolahan (@patchesopool) April 6, 2022
Spraying kids with alcohol is acting with "grace"??? That question must've been asked by her mother or sister. What a clown.

— TMKSburner (@TmkSburner) April 6, 2022
Oh I feel so bad for her. She and her boyfriend are disgustingly rich and people wrote mean comments about her on social media. How will she survive?

— Terry Noonan (@TerryNoonan15) April 6, 2022
Quote:" I simply throw champagne on our loyal freezing fans from my luxury suite while his weird brother dances for TikTok.
Whatever loser." – Brittany Matthews #ChiefsKingdom#chiefs #entitlement #afcwest #karensgonewild pic.twitter.com/WWaGpIRZUu

— Kevin (@HomeCareGurus) April 6, 2022
Brittany has invited all of it, she could have just remained chill in the background like most QB's wives, instead she chose to be cocky and crass.
People don't forget.
---
Welcome to the game outside the game! Follow us on our Sideaction Twitter handle, Instagram, and Facebook for the latest on sports and pop culture news across the web!