Aaron Rodgers has a new girlfriend!
Green Bay Packers QB Aaron Rodgers made his offseason debut at Green Bay Packers minicamp on Tuesday. If it's up to Aaron, he'll never participate in a minicamp for another team for the rest of his career.
"Unless they trade me this year, next year," Rodgers said after practice.
Just finished 20 minutes at Aaron Rodgers' locker. Plenty to come, but he said he's "definitely" retiring a Packer.

"Unless they trade me," he said with a big smile.

When he'll retire is TBD. He said his deal is essentially for one year, so he'll re-evaluate after this season.

— Matt Schneidman (@mattschneidman) June 7, 2022
Away from the field, Aaron Rodgers intended to spend the rest of his life with Shailene Woodley, but we know how that turned out. The two recently called off their engagement.
Shailene Woodley, Aaron Rodgers are Reportedly 'Done' Once Again https://t.co/PCRxkagV2p

— SideAction (@SideActionHQ) April 27, 2022
Now it appears Aaron Rodgers has a new girlfriend, who goes by the name of Blu of Earth.
Via our source:
"It seems like yesterday when Aaron was professing his love and gratitude to his fiancé Shailene Woodley.  Aaron has rebounded once again. The timeline is a little fuzzy on this one! She calls herself Blu of Earth. Blu changed her name from her birth name, Charlotte Brereton. Blu describes herself as a witch, claims she's a medicine woman (she has a Bachelor in Broadcast Communication) and is into psychedelic drugs.  This should be good says our source. 
Here are some pictures of Aaron Rodgers with his new girlfriend Blu of Earth.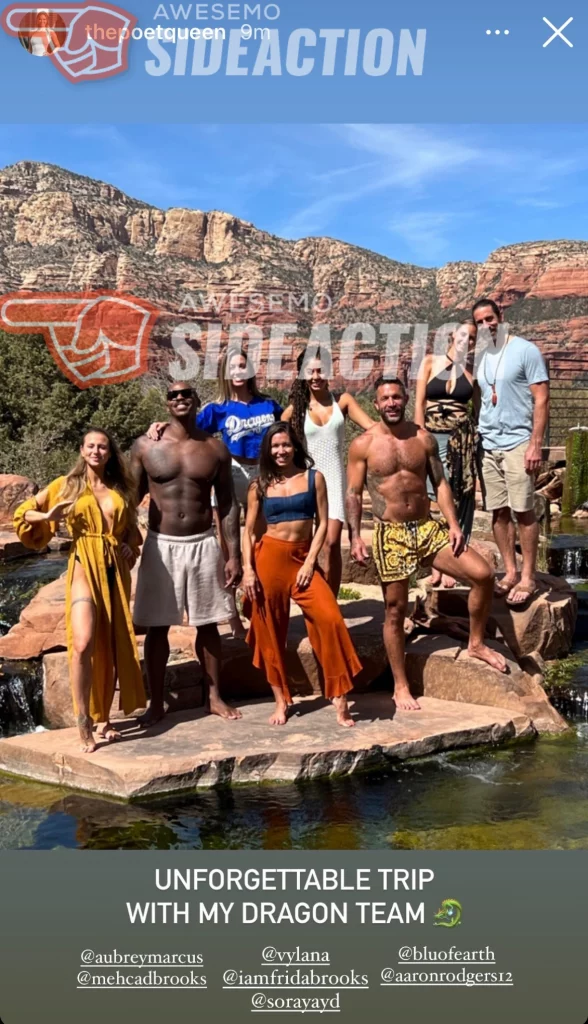 Let's take a closer look at Rodgers with his new girlfriend: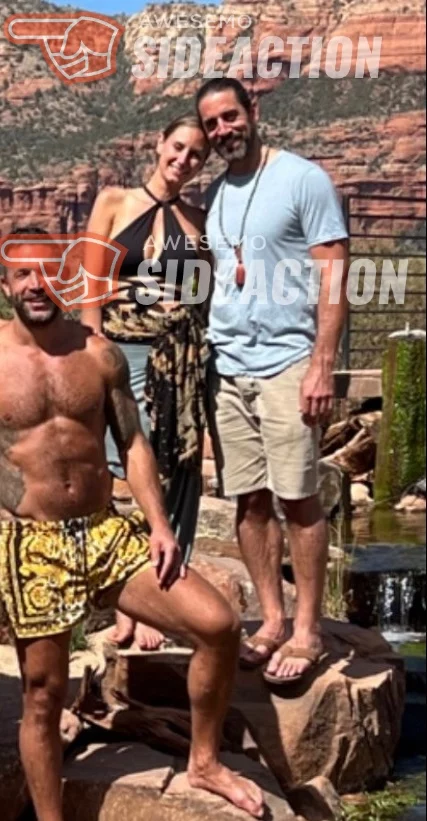 Rodgers looks like he's rebounded nicely,  I'm sure this will quickly make the rounds.  Remember where you heard it first!
Check out more of Rodgers new witchy woman Blu of Earth:
---
Welcome to the game outside the game! Follow us on our Sideaction Twitter handle, Instagram, and Facebook for the latest on sports and pop culture news across the web!