Ja Morant is off to a hot start this NBA season.
Kevin Durant, who is something of an authority when it comes to legendary basketball players, won't let Ja Morant's excellence live in isolation. Prior to the Memphis Grizzlies' 134-124 win over Durant's Nets on Monday, in which Morant erupted for 38 points, eight rebounds and seven assists, KD heaped some major praise onto the young superstar.
"I've been in the league with [Derrick] Rose and Russell Westbrook," Durant told Nick Friedell of ESPN, "so many athletic guards I'm missing, but those two stick out the most to me. The stuff they were doing was unheard of, and you're seeing other guys doing the same thing. I'm sure [Morant is] inspired by those two as well."
Ja Morant league is currently the league leader in scoring through four games. Off the court Ja appears to be staying hot as well. Ja has been linked to singer Lotto's sister Brooklyn. The two have allegedly been spotted together, and Ja's sister is also engaging on Social Media with Lotto's sister Brooklyn
See below: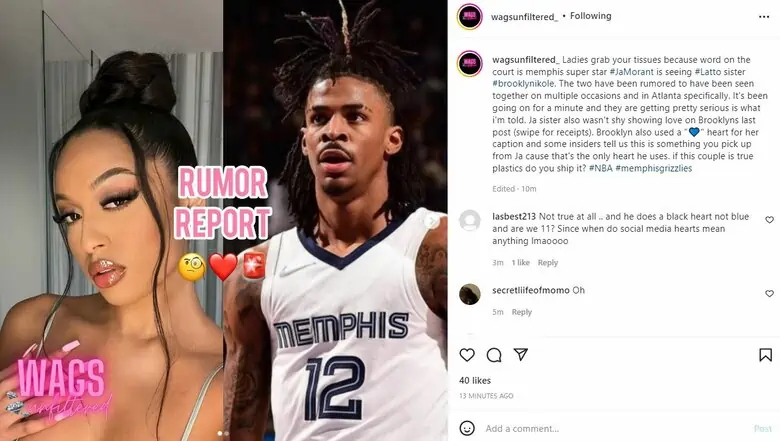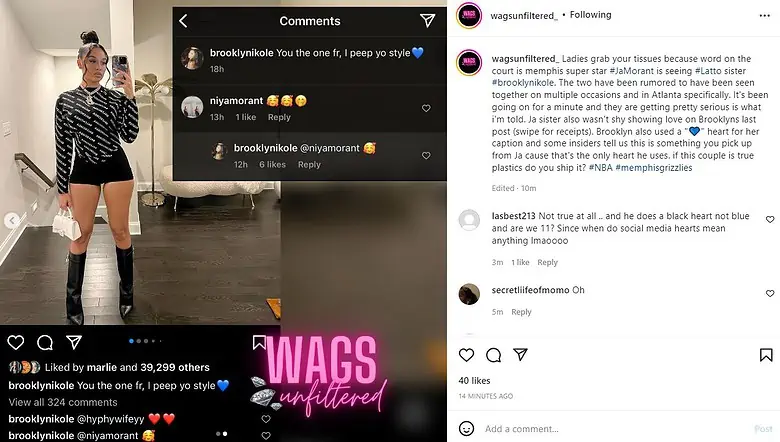 Ja Morant has such crazy skills and a statistical track record that already puts him ahead of the pace set by a couple of previous greats. Ja is a game changer, we'll see if his new rumored girlfriend Brooklyn will keep him hot all season long.
Check out more of Ja's rumored girlfriend below:
---
Welcome to the game outside the game! Follow us on our Sideaction Twitter handle, Instagram, and Facebook for the latest on sports and pop culture news across the web!