Antonio Brown is once again back in the news for all the wrong reason. Over the weekend Earlier today the NFL free agent took to his Instagram Story to give him eight million followers a look in at his bedroom activities, which reportedly included model and producer Cydney Christine.
"Dead," the NFL player wrote alongside a cat emoji. "Stop playing wit me. @cydneychristine got the p*ssy on BC," he continued, using the app's music feature to attach his own "Pit Not The Palace" song.
"This isn't gonna help anything. What can I do to fix it?" Christine continued. "Send my money bitch," he shot back. "$5K or [you'll] be exposed." The young woman confirmed that she would send the athlete the funds, asking for his PayPal. "Hoe [you] know, stop playing with me bitch. Ima show [you] this time," he shot back.
Antonio Brown Posted Up in Bed With Desean Jackson's Ex Cydney Christine 👀 https://t.co/U9V9SbR9Yd

— SideAction (@SideActionHQ) March 28, 2022
Now it appears as if Cydney responded to the pic going viral.
She took to her Instagram story to explain.
"I can't control the past. Gotta do better next time"  
See below: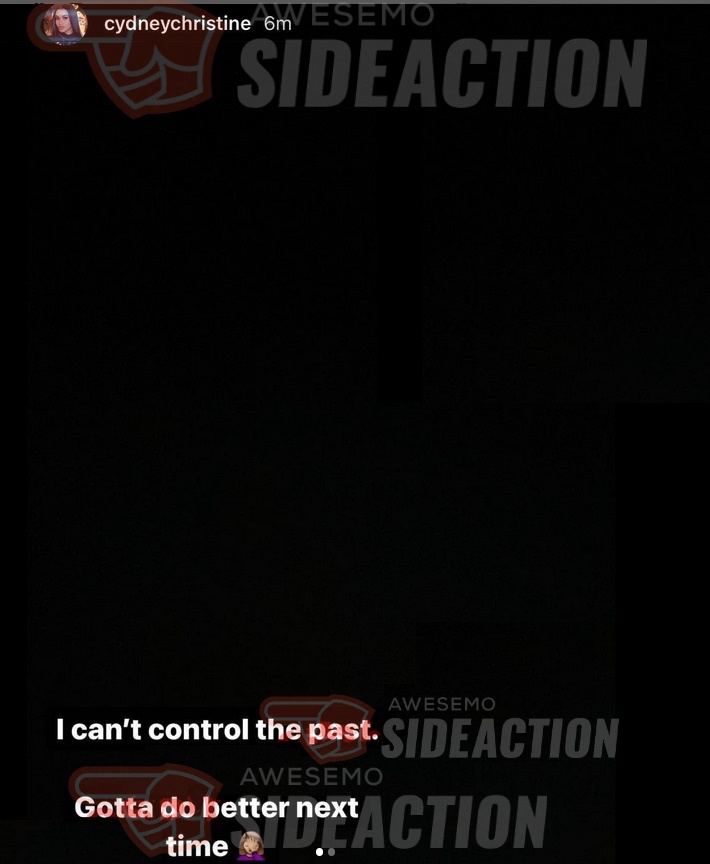 From the looks of it, she's not denying anything that AB exposed. It's hard when Antonio has a picture of them in bed. Talk about keeping receipts.
She definitely has to do better next time.
Check out more from the model below:
---
Welcome to the game outside the game! Follow us on our Sideaction Twitter handle, Instagram, and Facebook for the latest on sports and pop culture news across the web!