Let the Cooper Rush chants start.
The Dallas Cowboys blew a 17-3 lead but just squeaked out a win against the reigning AFC Champion Cincinnati Bengals in Week 2 of the NFL seasson. Brett Maher kicked a game-winning 50-yard field goal with just seconds remaining in the fourth quarter to secure the win 20-17. With Dallas Cowboys QB1 Dak Prescott recovering from a hand injury, backup QB Cooper Rush completed 19 of 31 passes for 235 yards and one touchdown. Following the game, Cooper Rush's wife Lauryn took to Instagram and reacted to his huge win. He's now 2-0 as the Cowboys starter.
She also called him "Daddy," I'm not sure what that's all about.
See her posts below: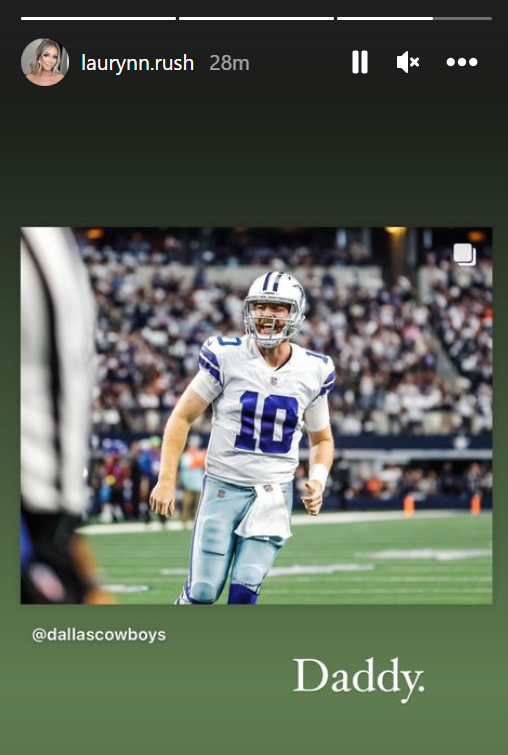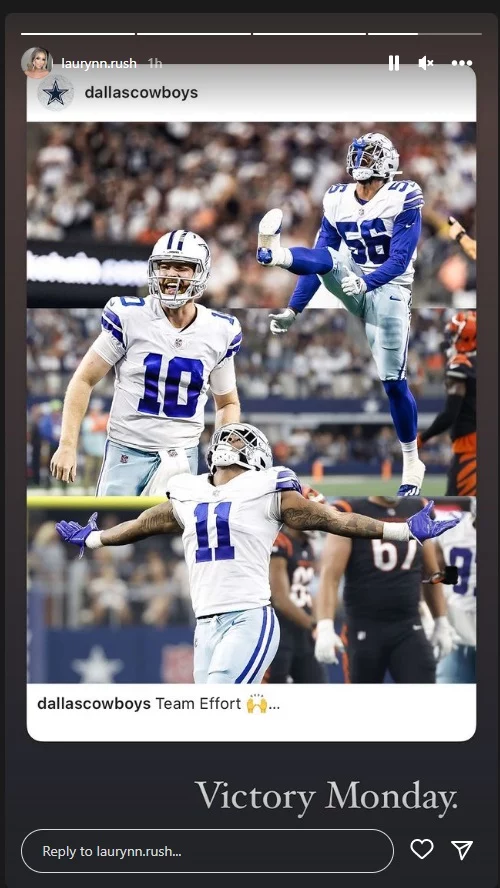 When Dak went down, many believed they would try to bring in another experienced QB to replace him, but Cooper Rush, who is replacing injured starter Dak Prescott, will be starting for plenty more weeks to come as he looks to keep the Cowboys alive until Dak returns. Dak is expected to miss four to six weeks following after successfully having hand surgery. Many feared that it would spell the end of the Cowboys' season, but if Cooper Rush can continue to win, Dallas may actually be able to remain in the playoff picture without having to rush Dak back into action. Then we'll see if Cowboys fans would rather have Cooper as their starter.
I guess I'm getting ahead of myself.
Check out more of Cooper Rush's wife below:
---
Welcome to the game outside the game! Follow us on our Sideaction Twitter handle, Instagram, and Facebook for the latest on sports and pop culture news across the web!