Charlotte Hornets superstar LaMelo Ball has reportedly put the wheels in motion in creating his own line of skin care products.
Ball's manager, Jermaine Jackson, filed paperwork to trademark "LaFrance Skin By LaMelo Ball" for "skin care products, namely, non-medicated skin serum," per TMZ Sports. Strangely enough, it appears LaMelo doesn't own the skincare company. The good thing is Melo does own his name and the LaFrance brand under MB1 Enterprises. His company is registered in both Cali and NC as an "Inc. and LLC," respectively.
RELATED:  LaMelo Ball Caught Smoking a Blunt in 4K Ahead of Hornets Play in Game
The not so good news is that Jermaine Jackson will have complete ownership of the Skincare line.
Via our tipster:
"Jermain doesn't even own the company, his wife does. Check the receipts.

The first pic is the Trademark database search.

The second pic is of "Nankoung Inc." This is the company that owns the skincare line. When I researched who owned it, it says "Purple Goat Management."

The third pic is of Purple Goat Management, LLC, owned by Jonnie…JJ's wife."
See the pics below: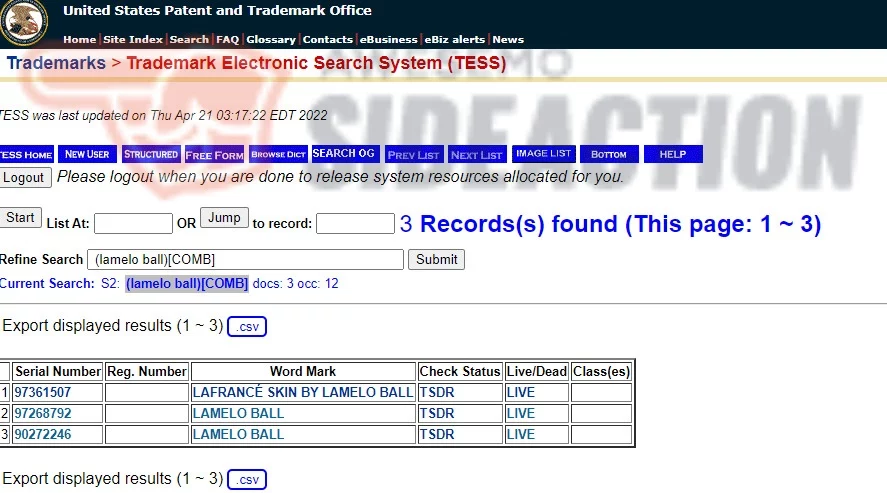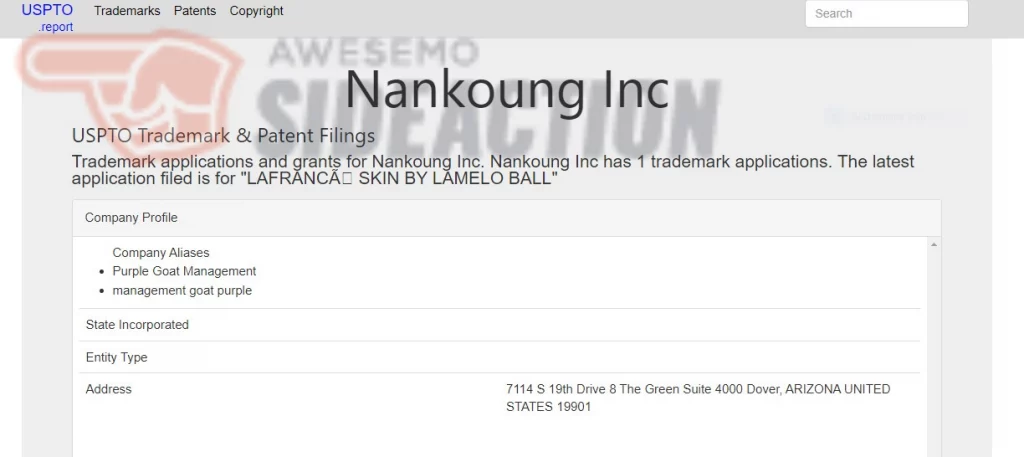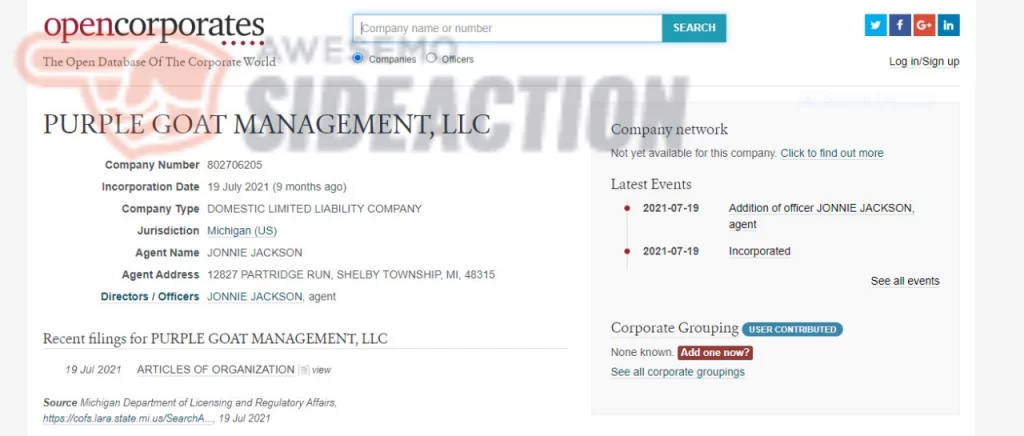 Ball already has his own clothing line and luxury watch collection, but based off these receipts, he does not own this new company.
Maybe it's all part of the plan?
LaVar Ball better start poking around, if anyone's going to take advantage of his son, it's going to be him.
---
Welcome to the game outside the game! Follow us on our Sideaction Twitter handle, Instagram, and Facebook for the latest on sports and pop culture news across the web!