LaMelo Ball's girlfriend isn't about to let trolls get the best of her.
Charlotte Hornets star LaMelo Ball's girlfriend Ana Montana is once again stealing all the headlines from her NBA boyfriend.
This time, however Ana is getting attention for going HAM at a troll who has been 'On Her'. Ana sent a now deleted message to the troll.
"To the ugly monkey ass bitch that can't seem  to hop off me  here's a toast for you"  
See below: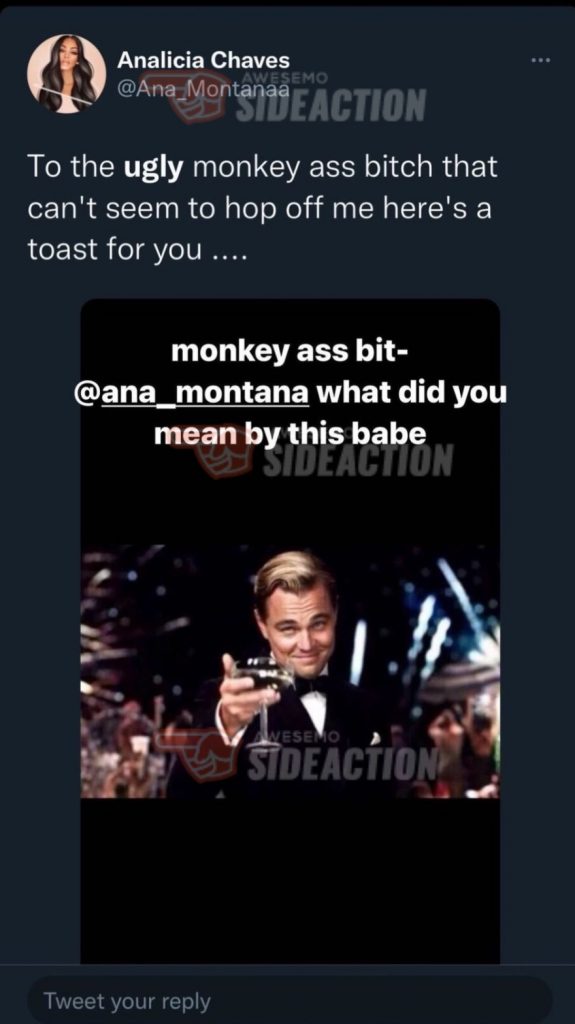 Ana clearly isn't someone who is afraid to clap back.
The reigning Rookie of the Year was rumored to be dating 32-year-old Instagram Model Ana Montana for a while before they recently started going public with their relationship.
LaMelo Ball Spotted at the Club with Girlfriend Ana Montana https://t.co/dmxHbgaD7W

— SideAction (@SideActionHQ) March 23, 2022
Their activity on social media is all you need to know they are still going strong.
Check out more of LaMelo Ball's girlfriend below;
---
Welcome to the game outside the game! Follow us on our Sideaction Twitter handle, Instagram, and Facebook for the latest on sports and pop culture news across the web!