Kliff Kingsbury and his Arizona Cardinals are off to a slow start.
The day after the Arizona Cardinals frustratingly went through a third straight game of a slow start, losing to the Rams Sunday, Kliff Kingsbury didn't have any answers today, but he knows he has to figure things out sooner than later. Kingsbury said the team has discussed doing things differently in practice, including stretches and walkthroughs, to potentially solve the problem.
"At some point, it just has to click for us," Kingsbury said via the team website. "We need to start faster on offense, get in a groove, and get moving. It's something we need to figure out."
Off the field things are clicking much better for Kingsbury, as things between he and his girlfriend are apparently heating up.  According to our source, Kingsbury set up his girlfriend to have dinner with Sean McVay's wife and some other Rams coach's wives.
See the pic of Kingsbury's girlfriend ding with Rams wives below: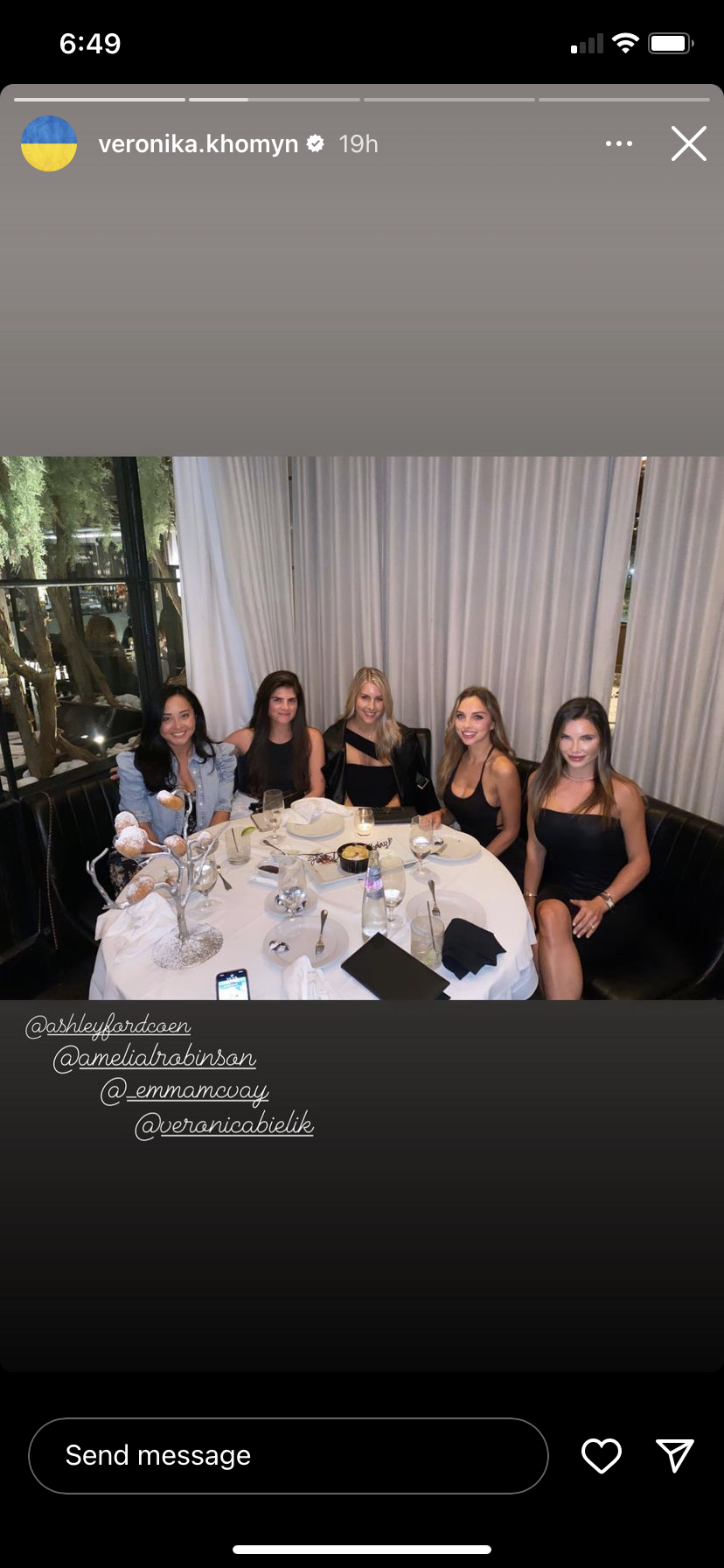 More info from our source below:
"Kliff reached out again to his Daddy, Sean McVay, and asked him if his wife would reach out to Veronica.  Sean's wife is a complete gem and invited her to dinner with her and other Ram's coaches wives. Kliff thinks Veronika can teach his fiancé how to be a coach's wife. Also he thinks since they are both Eastern European they can be best friends. He's simple.  McVay has a brand new luxury house and now Kliff's fiancée is telling people that they are building a new house in the valley with an epic roof top party pad that she says will be great for IG content.  It's being designed by the Two Hawks design firm.  The hope was it's done before the super bowl.  Veronica says they are settling down for a long time in the valley."
We're also learning a little bit more about how they met:
How he met his now fiancée? She was friends with one of the students at Texas Tech. She didn't go there.  He had no interest in her until years later when she got all her upgrades and then became an IG "model".  Then he became interested.  He's one of those guys who stays in the period they peaked:  his Texas Tech days. She's almost 15 years younger than him.
Our source also informed us Kliff and Vernonica are also into the new age 'stuff.'
"Apparently Kliff is really interested in whatever hallucinogens Aaron Rodgers used. Anyway Kliff really, really wants to do it. They are very big into all the new age stuff. She talks almost constantly about manifestations.  That her and Kliff use manifesting to guide their lives and that they have been manifesting a Super Bowl win this year."
At this point in the season anything can happen, but based off the Arizona Cardinals slow start, not sure manifesting a Super Bowl win is going to matter much.
Sounds like Kliff and Veronica are going to continue to be a thing moving forward. We'll keep you informed of all Kliff's side action as it unfolds.
Check out more of Kingsbury's girlfriend below:
---
Welcome to the game outside the game! Follow us on our Sideaction Twitter handle, Instagram, and Facebook for the latest on sports and pop culture news across the web!