NBA season is right around the corner, and this season teams will be playing on their home courts.  There is no NBA bubble, which means players are free to see whoever they want. Wives, girlfriends, sidechicks, it'll be a free for all. Philadelphia Sixers star Ben Simmons has a brand new coach to get to know in Doc Rivers, and he's also rumored to have a new girlfriend.
Ben was initially spotted with a mystery girl in Los Angeles back in October:
Ben Simmons Spotted With Mystery Girl In West Hollywoodhttps://t.co/xx7MzLxEvz

— SideAction (@SideActionHQ) October 28, 2020
Then the mystery girl was later identified as IG model Jasmine Rae:
Ben Simmons Mystery Girlfriend Has Been Revealedhttps://t.co/gD7iGIYYvn

— SideAction (@SideActionHQ) November 3, 2020
Now Jasmine has arrived in Philly, she made sure to note it's her first time there.
See her post below: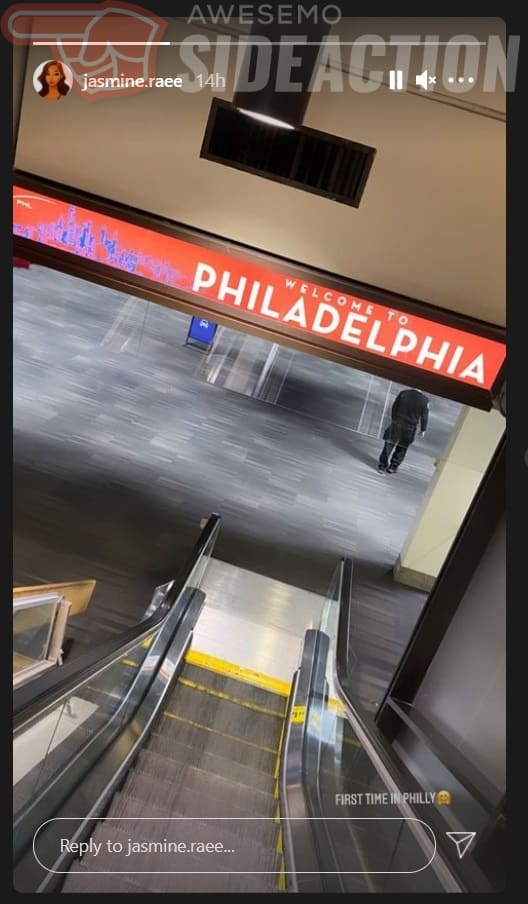 Coincidence?  I mean who visits Philly in December during a raging pandemic?
Probably someone who is there to see her boyfriend.  It appears things between Ben and Jasmine are heating up. We'll keep an eye on Jasmine while she's in Philly.
Check out more of Ben's rumored girlfriend below:
https://www.instagram.com/p/CEkIjc4gTSr/c
https://www.instagram.com/p/CEFO_5Mn1gw/
---
Welcome to the game outside the game! Follow us on our Sideaction Twitter handle, Instagram, and Facebook for the latest on sports and pop culture news across the web!