Alex Rodriguez's new girlfriend Kathryne Padgett must be very happy.
Not only has baseball season arrived, but her boyfriend, legendary MLB player Alex Rodriguez, is finally taking his love to new heights, at least on Social Media. A-Rod's girlfriend posted some pics celebrating Opening Day at the Oakland Coliseum.
Marking Opening Day was enough for A-Rod to comment on her pictures, which he hasn't done as of yet. Now that kind of makes them Instagram official.
See the post below:
And A-Rod's comment below: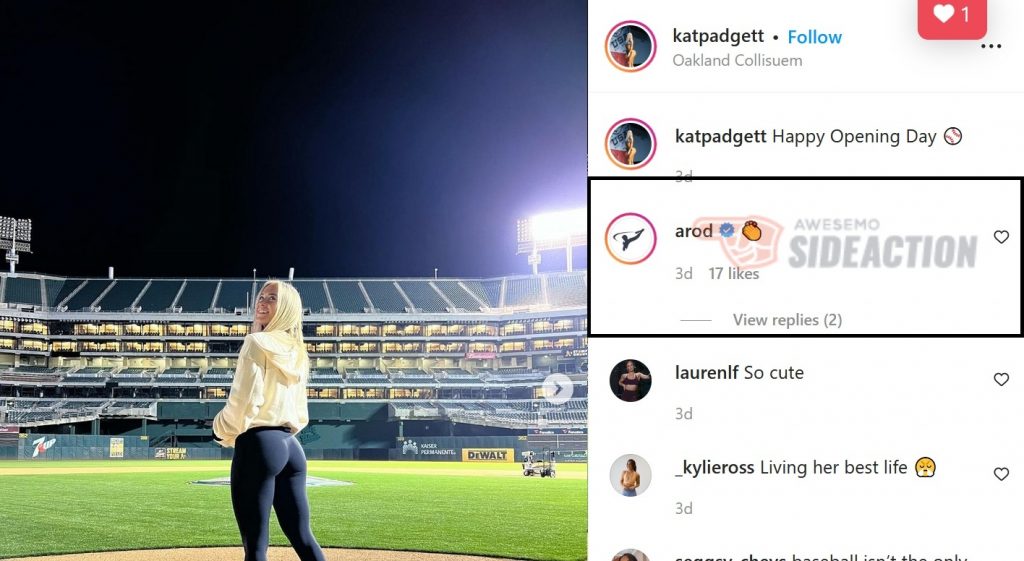 Naturally A-Rod liked the post as well. The former Yankees slugger also made sure to take credit for taking the picture.
See below:'
Is this your photography skills? 

ARod:  YES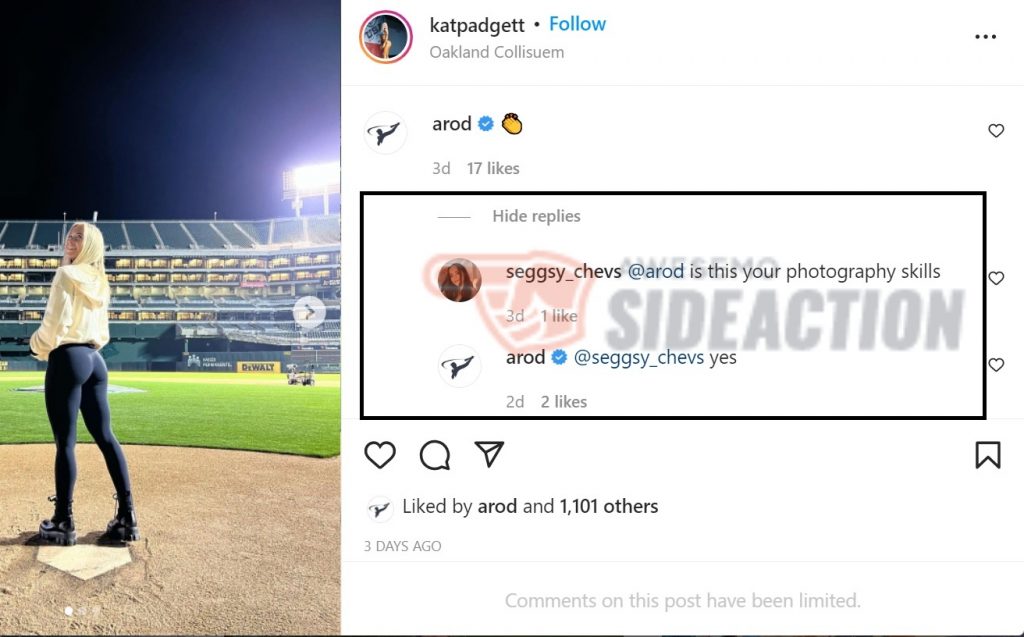 The next inevitable step will have to be A-Rod posting a picture of his new girlfriend on his own account. Then that will make things legit. But it appears he's already graduated to Instagram boyfriend.
Maybe A-Rod learned a thing or two taking pictures of J-Lo.
Check out more of A-Rod's new girlfriend below:
---
Welcome to the game outside the game! Follow us on our Sideaction Twitter handle, Instagram, and Facebook for the latest on sports and pop culture news across the web!