Drake loves his NBA guys. The video referenced shows Drake taking to Instagram Reels to create a side-by-side reenactment of Thompson's Instagram Live session where the all-star forward rapped along to Drake lyrics and reminisced about his last time playing in the NBA Finals, while driving a boat. During the video Klay, goes on to playfully reference the beef the two of them had during the 2019 NBA Finals, before eventually congratulating Drake on being named Billboard's Artist of the Decade, as only Klay Thompson can.
Watch the video below:
[sportsbookaffiliates]
The video has already earned a massive response from Klay's 2019 Warriors teammates, Draymond Green and Kevin Durant as well as other notable figures including Ayesha Curry, Kevin Hart, PJ Tucker, Deandre Ayton, Jerry Lorenzo, and more.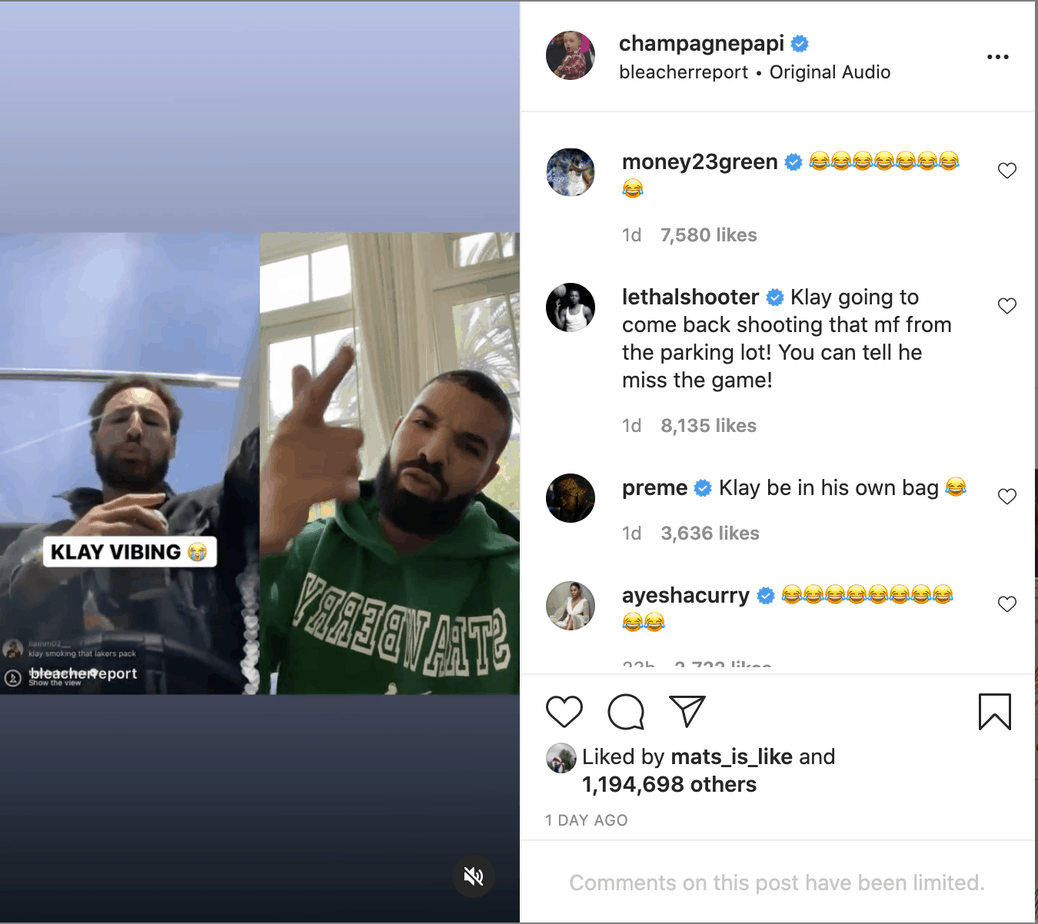 Drake is the ultimate NBA fanboy.
He definitely makes things a lot more interesting.
Can't wait to see Klay back on the court where he belongs. . .
---
Welcome to the game outside the game! Follow us on our Sideaction Twitter handle, Instagram, and Facebook for the latest on sports and pop culture news across the web!