Ben Simmons is getting crap from all angles. Ben Simmons previously dumped Tinashe for Kendall Jenner. Ben and Tinashe broke up in May 2018 after two months of dating. He moved on with Kendall in the same month after his split from Tinashe. According to Tinashe's younger brother, Ben Simmons cheated on his sister with Kendall Jenner.
The young man took to Twitter to quote tweet…
"Never met you before in my life. days after u break my sis heart u do this… ppl all lied on her talking fake news about my sis *doing kardashian shit * u cheat on her w a Jenner 😂 DONOVAN MITCHELL ROY fuck nigga"
Sorry for blowing up y'all twitter everyone. it was actually the only way to defend my sister against all this bullshit. and i'm prolly gonna be fighting some niggas from philly for another couple hours so if y'all mute me don't worry, it's all good 😂

— KUDZAI (@hiKUDZAI) May 30, 2018
this my grandma man… twitter is such a mean place sadly. love u grandma https://t.co/mNC3PCaApA

— KUDZAI (@hiKUDZAI) May 29, 2018
[sportsbookaffiliates]
Now Tinashe's brother is having a little fun at Ben's expense after his mediocre playoff performances.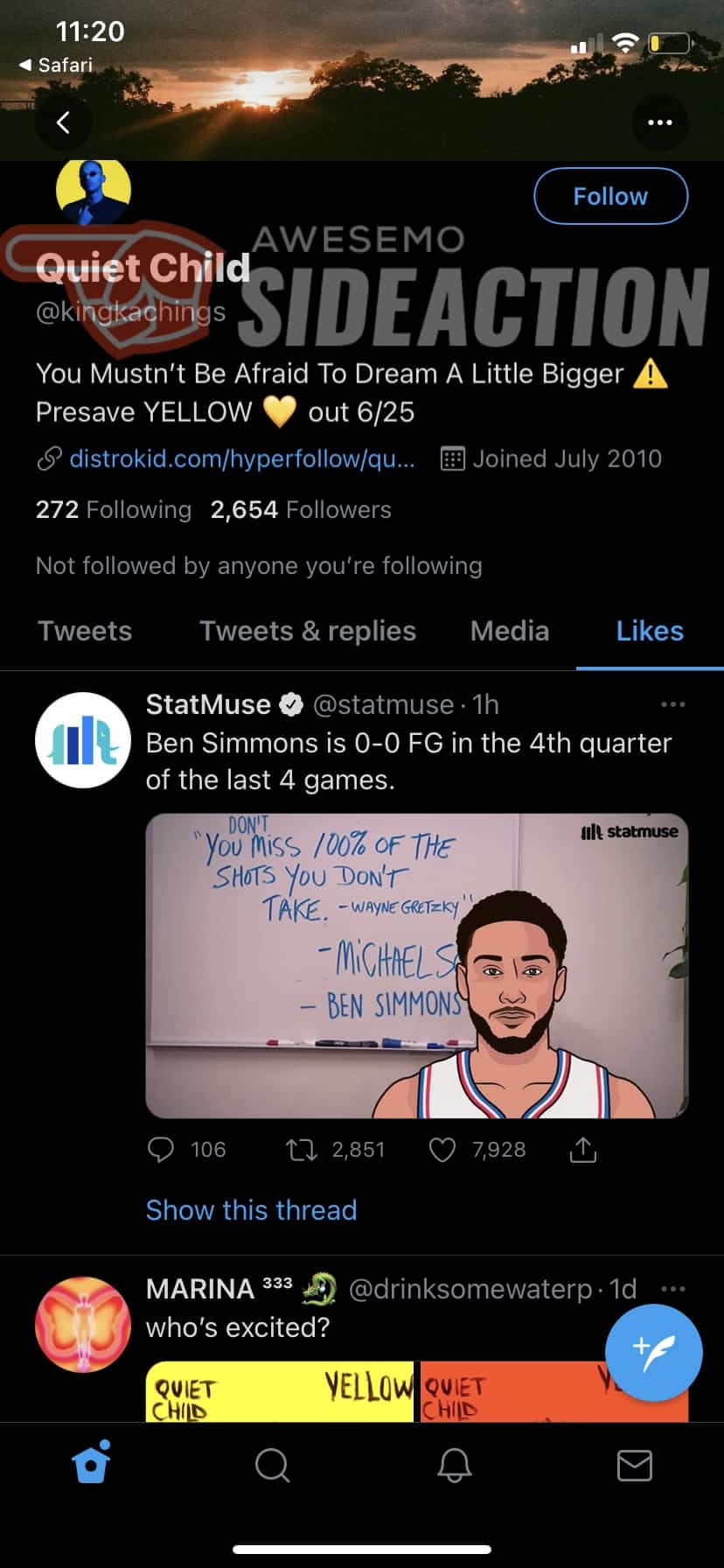 He  also liked this video below:
Sixers fans 😂😂😂

(h/t @AhnFireDigital) pic.twitter.com/hUzHgchOxC

— NBACentral (@TheNBACentral) June 21, 2021
Looks like Tinashe's brother hasn't forgotten about what Ben did to his Sister.
Ben probably should take a few months vacation in Australia.
Check out more of Ben's ex below:
---
Welcome to the game outside the game! Follow us on our Sideaction Twitter handle, Instagram, and Facebook for the latest on sports and pop culture news across the web!