Minnesota Timberwolves star guard D'Angelo Russell has had a pretty good NBA career. Despite only appearing on one winning team since coming into the league, Russell has managed to average 17.5 points and 5.3 assists in 29 minutes over his five seasons. Over the last two years, the point guard has put up a 21.8-6.7-3.9 line while shooting 43% from the field and 36.8% from beyond the three point line.
After the Lakers initially selected Russell second overall in the 2015 draft, he played for four teams in five seasons, moving to the Nets, Warriors and his current team, the Minnesota Timberwolves. Russell was traded last February from the Warriors in a deal for Andrew Wiggins.
---
Related
---
So is the D'Angelo happy moving around every year? Probably not, but he does seem very content in his relationship with girlfriend Laura Ivaniukas. Laura recently posted on Instagram about her and Russell's relationship.
See below:
D'Angelo commented on the post, saying "Pure Happiness":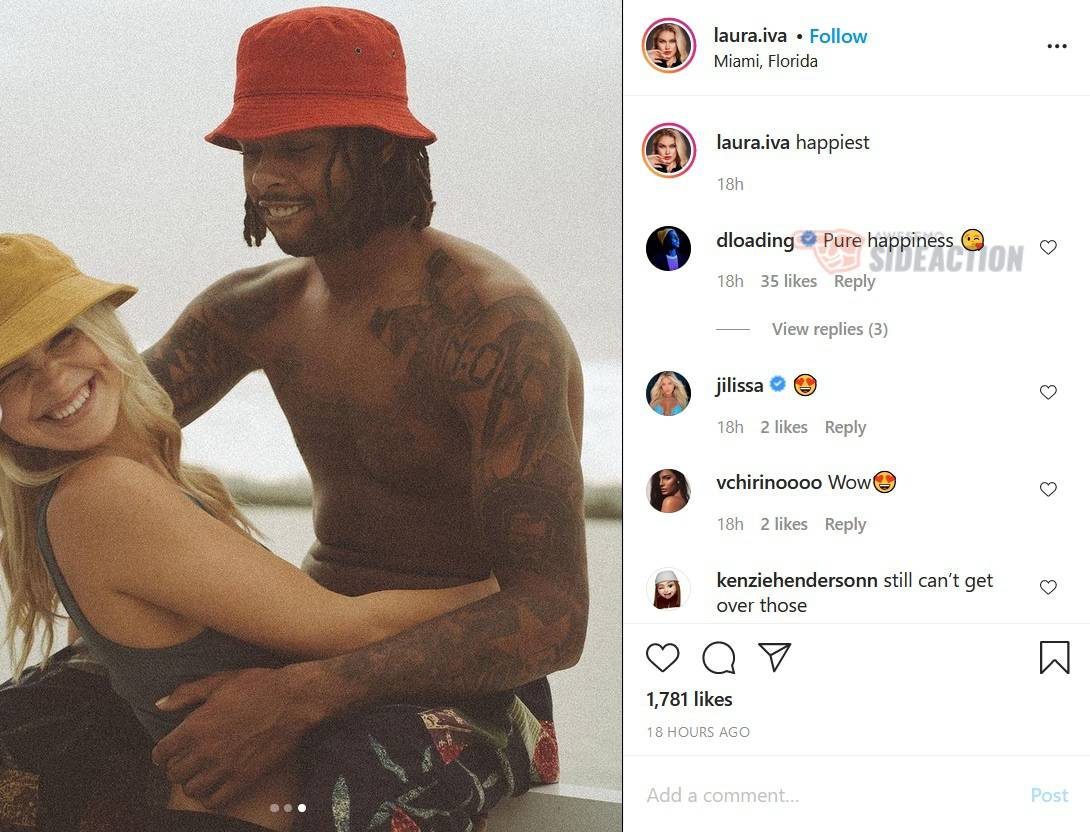 ---
Related
---
Glad to see D'Angelo and Laura Ivaniukas in a great spot. You can easily tell by their body language these two are all in. Laura recently auditioned for the Sports Illustrated Swimsuit Issue, you can see that below:
D'Angelo Russell has done very well for himself. You can check out more of his girlfriend Laura below:
---
Welcome to the game outside the game! Follow us on our Sideaction Twitter handle, Instagram, and Facebook for the latest on sports and pop culture news across the web!