Gracie Hunt's prayers were answered.
The Chiefs needed a miracle in the last thirteen seconds of their divisional round playoff game against the Buffalo Bills.
They somehow managed to nail a field goal with zero time remaining on the clock to force overtime.
HARRISON BUTKER MAKES THE FIELD GOAL!!!!!!!!!!!!!!!

— Kansas City Chiefs (@Chiefs) January 24, 2022
Then they won the coin toss and scored a Touchdown to win the game in overtime.
The Bills and Chiefs combined for 25 points in the final two minutes of the fourth quarter, which was the second-most among any game in the Super Bowl era. It was one of the craziest games of all time.
Chiefs fans went absolutely nuts, they even got showered with champagne by some familiar names.
Jackson Mahomes Records Brittany Matthews Spraying Chiefs Fans With Champagne From Their Suite https://t.co/FqJXQR5NkZ

— SideAction (@SideActionHQ) January 24, 2022
Cheifs heiress Gracie Hunt was reacting as well, she took to Instagram to show her appreciation, for God.
"God is Good"
See her posts below: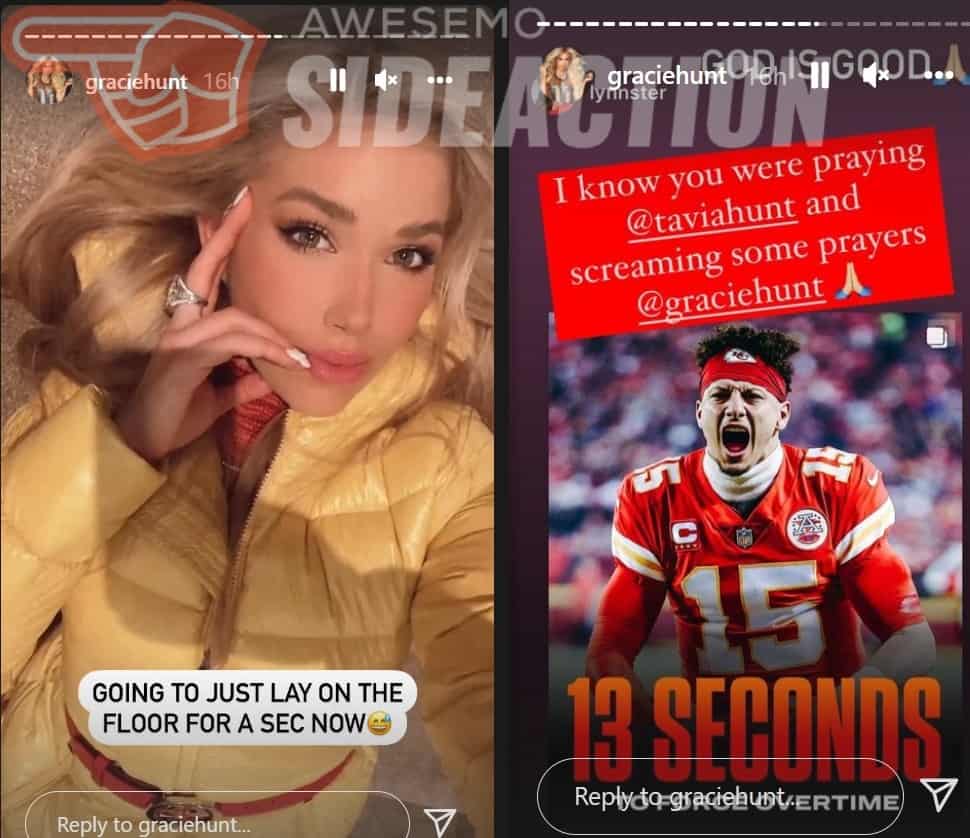 Gracie also posted a pic with her mother, explaining that they were praying for a miracle.
"YEP. WE PRAYED FOR A MIRACLE"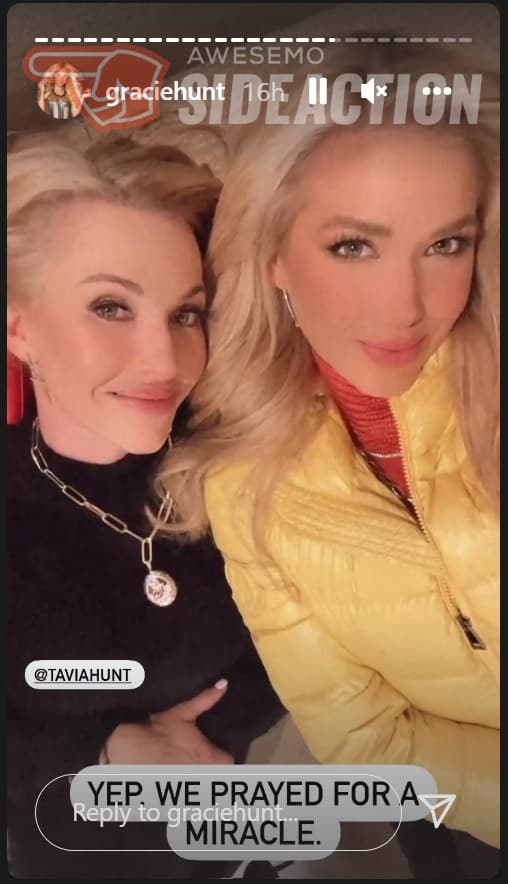 Their prayers were definitely answered.
Hard to imagine what being a Chiefs fan was like last night.
That game right there is exactly why there's no better form of entertainment than  sports.
God had nothing to do with that win,  it was all Patrick Mahomes ability to get down the field in a hurry.
Check out more of the God loving Chiefs heiress below:
---
Welcome to the game outside the game! Follow us on our Sideaction Twitter handle, Instagram, and Facebook for the latest on sports and pop culture news across the web!