It's been a hell of a week if you're Dallas Cowboys rookie wide receiver CeeDee Lamb. Not only are the Cowboys stuck in the middle of a disaster season, it was revealed that his girlfriend posted a screenshot of a DM from Minnesota Vikings rookie.
We posted the screenshot, and it went viral pretty quickly.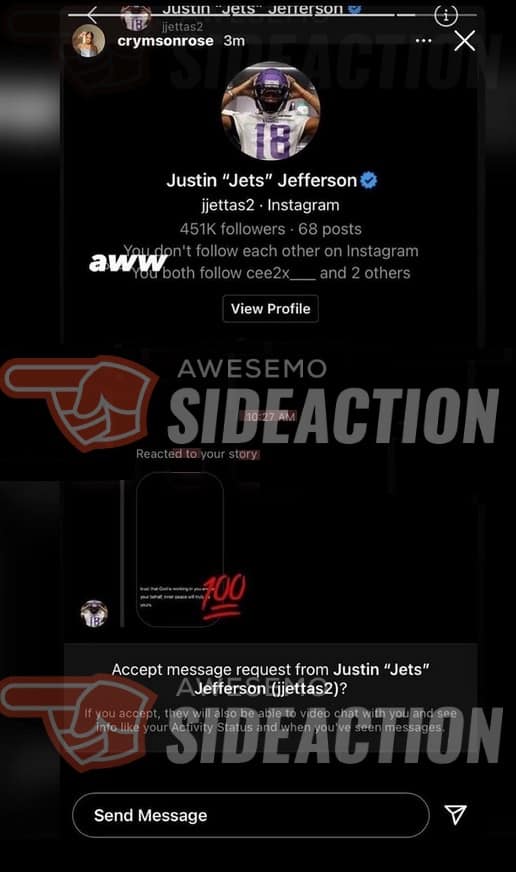 Now she's explaining what exactly happened.  And of course she used the old hacking excuse.
---
Related
---
See below: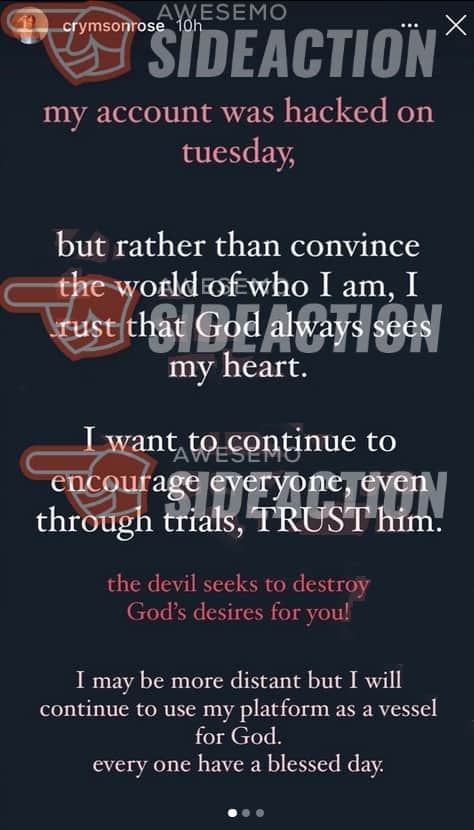 When you put something out you immediately regret,  you can always just say you were hacked. This seems to be the go to excuse for anyone with social media regret. Of course Jefferson definitely did try to slide into her  DM's,  she can't deny that.
What a week.  Check out more of Crymson Rose below:
https://www.instagram.com/p/B8IM7pLJH-D/
https://www.instagram.com/p/BwlGbv0pgBs/
https://www.instagram.com/p/BfM5YLJHbJq/
---
Welcome to the game outside the game! Follow us on our Sideaction Twitter handle, Instagram, and Facebook for the latest on sports and pop culture news across the web!