Ben Simmons back with Maya Jama? Philadelphia Sixers star Ben Simmons is in the middle of another great season on the court. He's leading the Sixers to the pole position in the East. With Embiid out, Simmons is clearly the Sixers best player. He's putting up great numbers, 15.9 points, 8.0 rebounds, and 7.7 assists per game, while also earning some Defensive Player of the Year buzz. Off the court, he's also being very productive. Earlier in the season he was linked to Jasmine Rae.
Ben Simmons Mystery Girlfriend Has Been Revealedhttps://t.co/gD7iGIYYvn

— SideAction (@SideActionHQ) November 3, 2020
Now it appears Ben has moved on from Jasmine, this time to an old flame.
From our source:
"Some people think Ben Simmons and Maya Jama might be dating again. They refollowed each other again a few weeks back, he commented under her latest post, she replied and he's been liking all her posts."
Check out the comment below: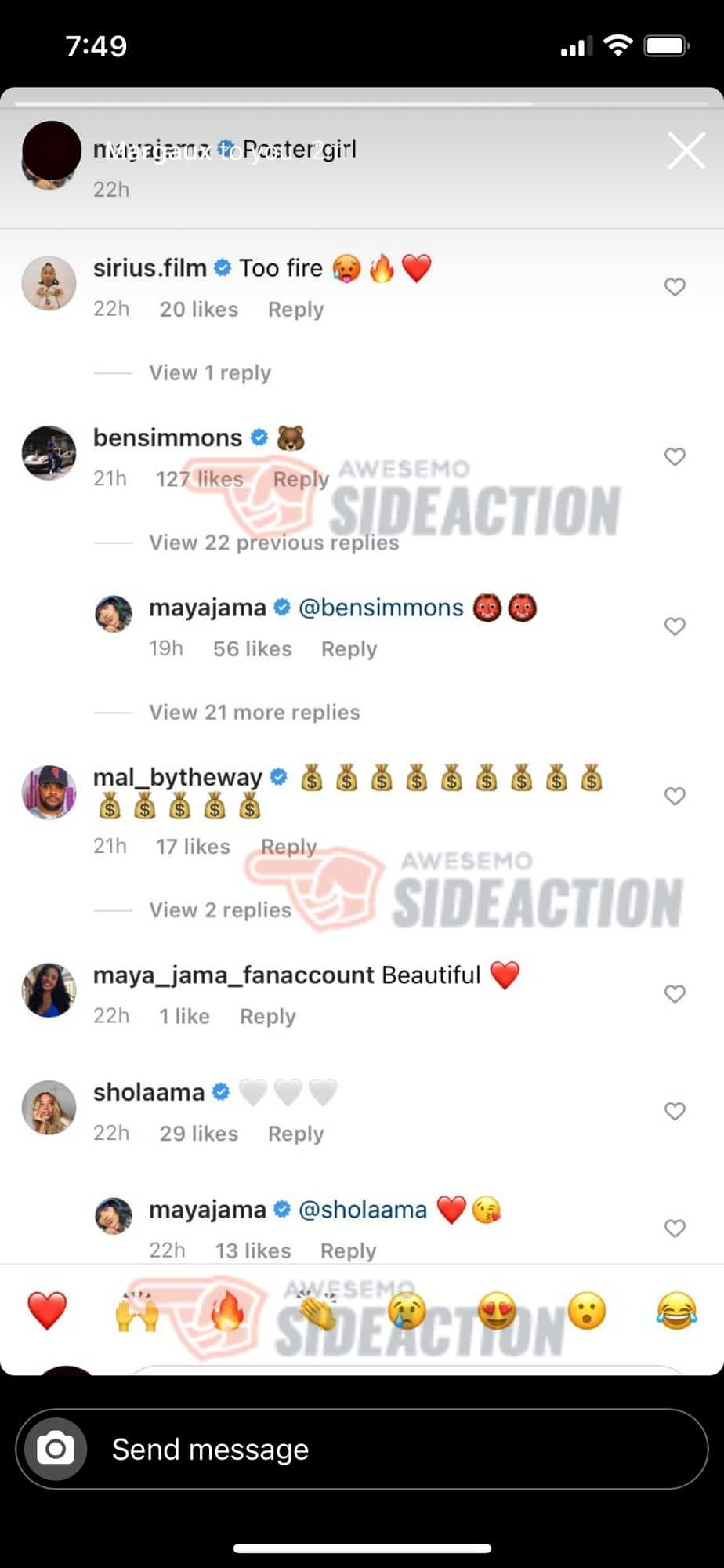 If Ben is dating Maya Jama, he certainly is showing all the social media signs that a couple displays online.  Maybe Ben is feeling his way back into a relationship with her, only time will tell.
Check out more of Ben's old/new flame below:
https://www.instagram.com/p/CMkIduDlkR8/
https://www.instagram.com/p/CI1AOheFIX0/
---
Welcome to the game outside the game! Follow us on our Sideaction Twitter handle, Instagram, and Facebook for the latest on sports and pop culture news across the web!