Jordan's Poole's girlfriend is getting the big reveal.
The Golden State Warriors star spoke to reporters on Sunday while the Warriors awaited the conclusion of the Miami Heat and Boston Celtics Eastern Conference finals series, where he discussed what he learned about the organization from his rookie season.
"It was a bit different. Obviously I didn't know what to expect coming in," Poole told reporters on Sunday. "I knew the organization and the standards that they had, but obviously with Steph [Curry] going down and Klay [Thompson] being out … the best thing I can do is learn. More so about the culture than anything.

"Because obviously there were moving pieces. I think there were so many people that were moved my first two years here. Even though it was rough, we continued to have the joy. You came in and you worked and we weren't only building for that season, but the next season and we were building for this moment right here."
Now fast forward to this season, and Poole has become a star, and one of the key pieces of the Warriors resurgence.
Naturally now that his star has grown, so have people's appetites to know who he's dating. Poole has been linked to other girls in the past. 
Jordan Poole Being Linked to Instagram Model Ashlyn Castro https://t.co/RjXBBAZ58B

— SideAction (@SideActionHQ) April 25, 2022
There was also that viral moment he had with Malika Andrews. 
The Internet Was Convinced Jordan Poole Was Putting the Moves on Malika Andrews ♡ ♥ https://t.co/NVl5WHfB1i

— SideAction (@SideActionHQ) April 18, 2022
Now his girlfriend is being revealed. Jordan Poole's girlfriend is Instagram model Kim Cruz. We received the scoop to take a look at Kim Cruz wearing a Jordan Poole T-Shirt.  Now that isn't the smoking gun linking the two. It was the fact she was rocking the Jordan Poole shirt before it was ever released to the public.
Via our source:
"Here's some fresh tea, Jordan Poole is dating Kim Cruz. She was wearing one of his shirts that wasn't out exclusively yet at the time, every time she's at his games she turns her comments off,  they've been together for a few months," says our source.  
Check out the receipts below: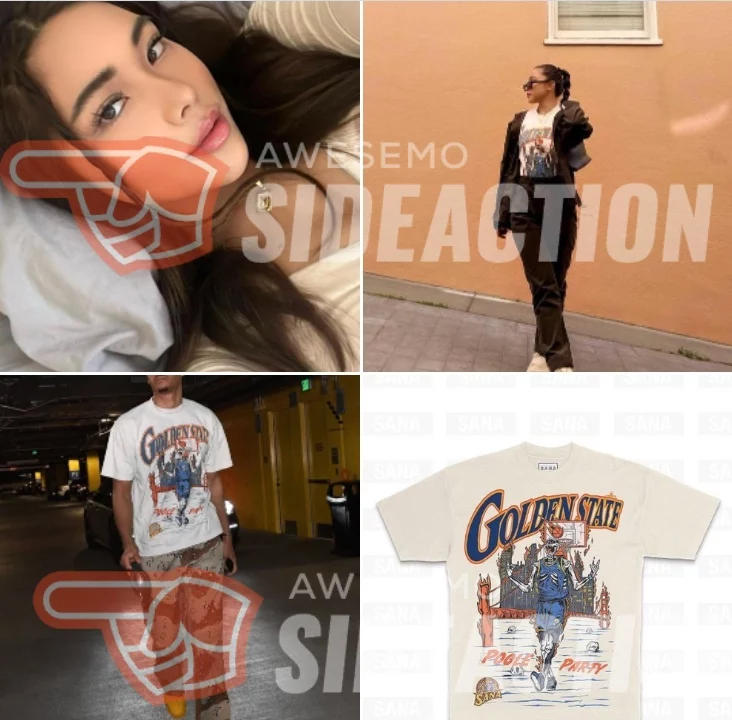 Golden State's foundation has been in place for a very long time, and it has resulted in three championships and six NBA Finals appearances in eight seasons.
Now Jordan Poole is a star and ready to show what he can bring to the table in the NBA Finals.
If the Warriors win the NBA Championship there's definitely going to be a Poole Party.
Check out more of his girlfriend below:
---
Welcome to the game outside the game! Follow us on our Sideaction Twitter handle, Instagram, and Facebook for the latest on sports and pop culture news across the web!