It's starting to look like Ben Simmons is actually engaged.
While Ben Simmons NBA future is very unclear, his love life is starting to take shape. The Philadelphia Sixers disgruntled star is still sitting out. He appears all but finished in Philadelphia.
The Sixers have to do something with him.
Simmons has four years and $145 million left on his contract.
Now with all the drama swirling around his time ending in Philly, Ben appears ready to take the plunge. Rumors started to surface this week about a possible Ben Simmons/Maya Jama engagement.
Ben Simmons Rumored to Be Engaged to Girlfriend Maya Jama https://t.co/OnMXFbwuyU

— SideAction (@SideActionHQ) December 29, 2021
Now we may just have some evidence proving the rumors to be true.
Ben Simmons and his girlfriend Maya Jama recently got matching tattoos, and when the Tattoo artist posted about the encounter with Simmons and Maya Jama, he mentioned Ben's fiancé in his post.
See below: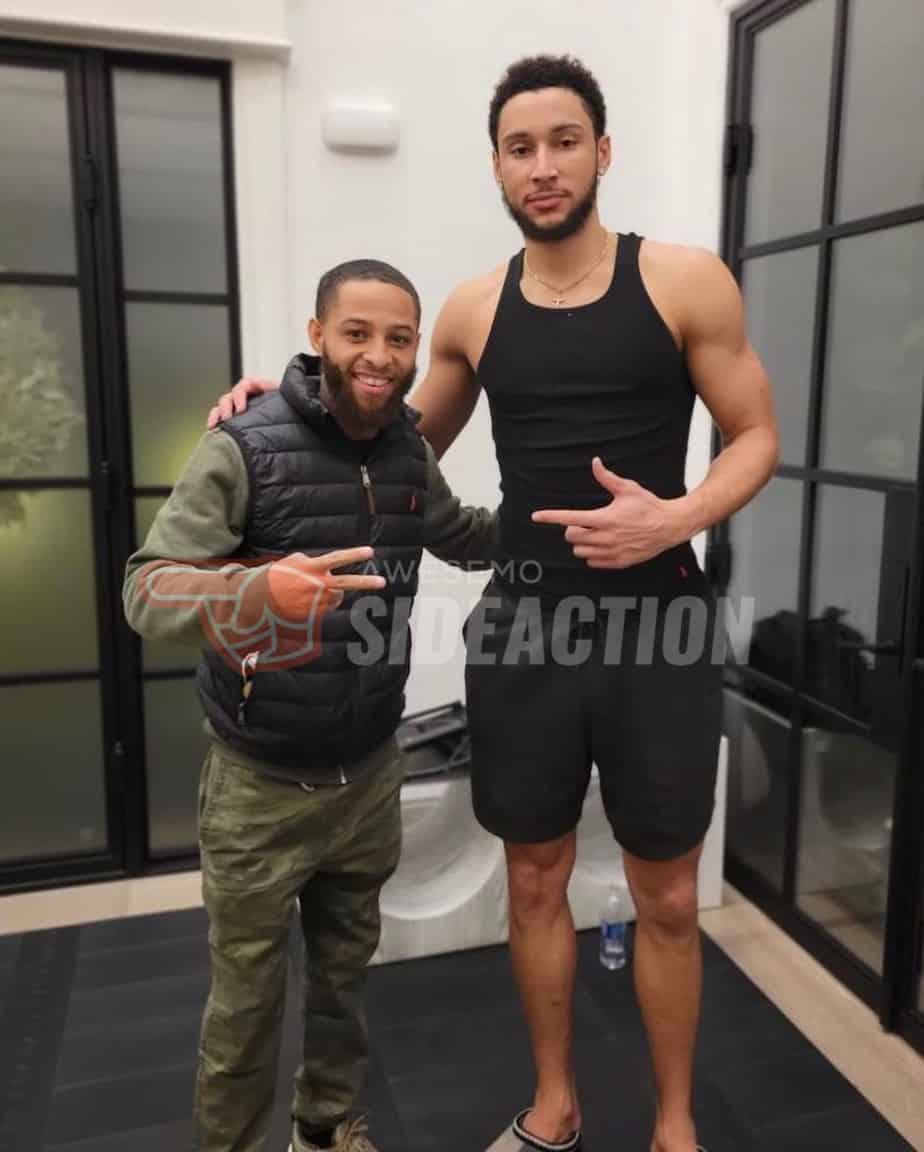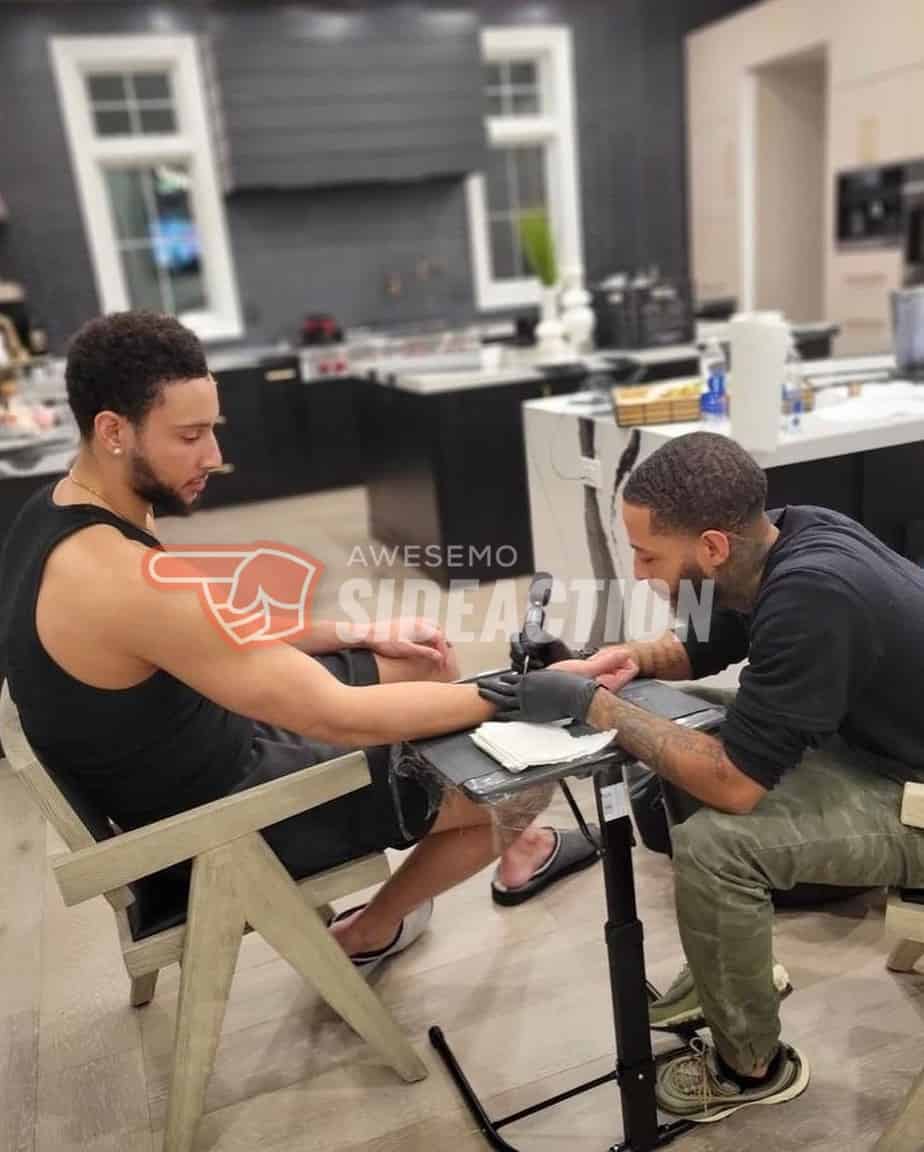 As you can see below, the tattoo artist deleted his post where he addressed Maya as Ben's fiancé.
"Honored and humbled to have gotten this opportunity to tattoo my boy @bensimmons and his fiance and her friend from the UK LONDON AWESOME FOLKS GOOD TIME AND A GREAT DINNER THANKS TO YOUR CHEF"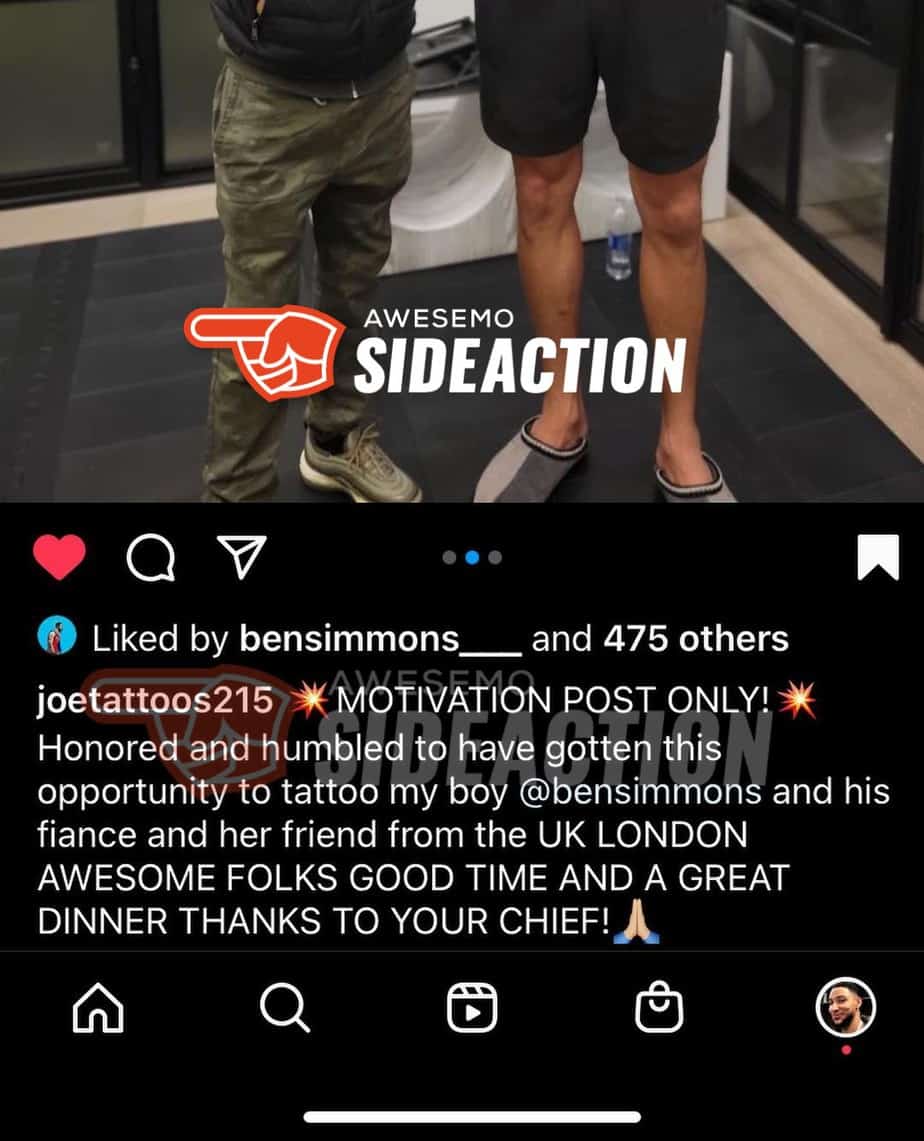 The tattoo artist immediately deleted the post, but you know how screenshots work.
Either Ben is actually engaged, or the Tattoo artist just made an honest mistake. But the fact he had dinner with Ben and Maya makes you think he just slipped in his post, and he knew about their engagement.
Time will tell.
Ben has a lot going on to say the least.
Check out some pics of Ben's potential future wife below:
https://www.instagram.com/p/CXY8PWqLAHf/
https://www.instagram.com/p/CNZ2JblH70H/
---
Welcome to the game outside the game! Follow us on our Sideaction Twitter handle, Instagram, and Facebook for the latest on sports and pop culture news across the web!