Taylor Bisciotti and Justin Herbert still playing ball?
The Chargers lost 41-29 to the Houston Texans on Sunday to fall to 8-7. They slipped from the No. 6 seed in the AFC to No. 8, which is the first spot outside the postseason. Off the field things are also a bit unclear. Especially when it comes to Justin Herbert's love life. Many have been questioning who the reigning rookie of the year is dating.
Herbert has been linked to several women.
One of them being NFL Reporter Taylor Bisciotti. Taylor has been linked to Herbert all season long.
NFL Network's Taylor Bisciotti Continues to Fuel Justin Herbert Girlfriend Rumors https://t.co/7bSxMza21W

— SideAction (@SideActionHQ) November 12, 2021
Now it appears Taylor is responding to trolls. This particular troll went really below the belt.
See the screenshots below: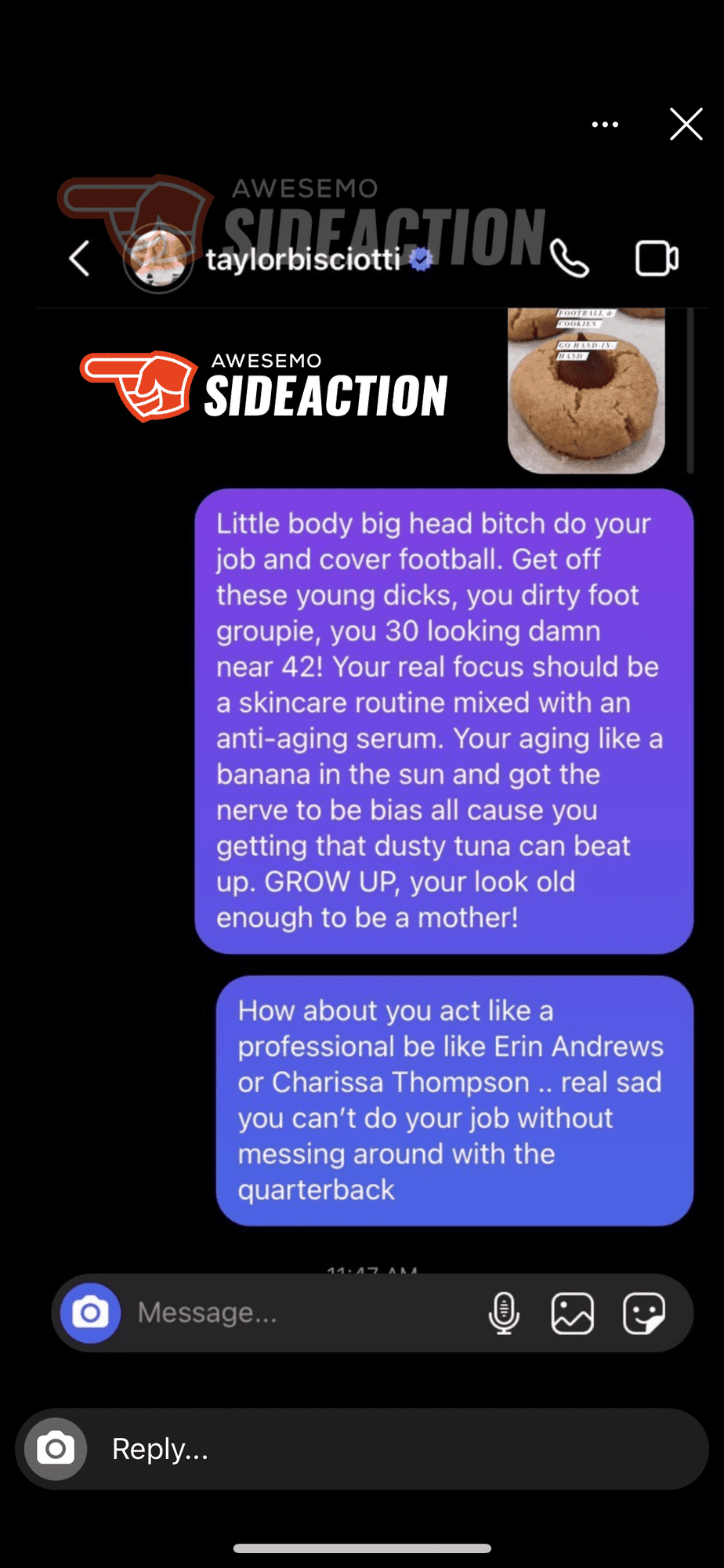 Taylor for whatever reason responded to the hateful message:
"All for a good skincare routine! Please send any recs my way 🙂

Happy Holidays!"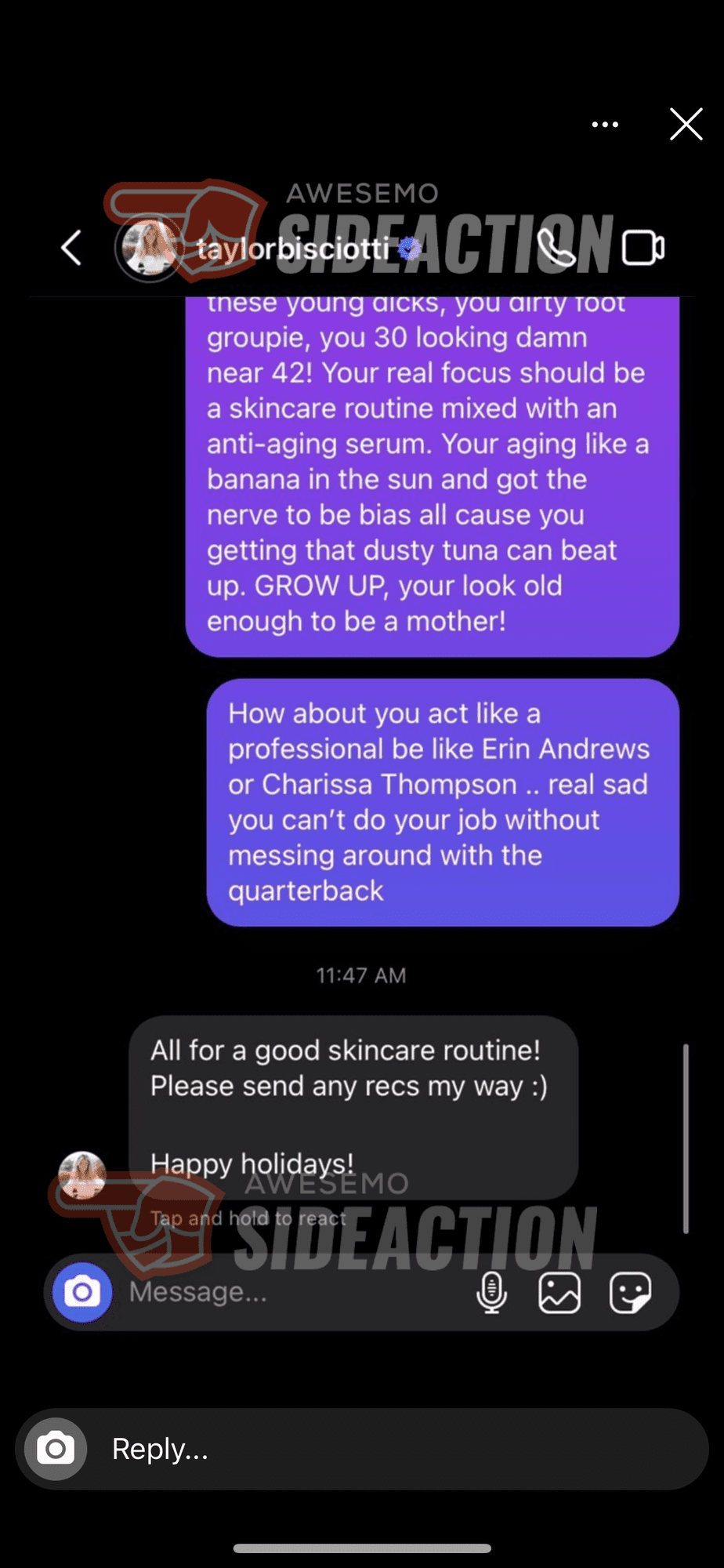 The troll responded to Taylor's Happy Holidays, by going even harder at the NFL reporter.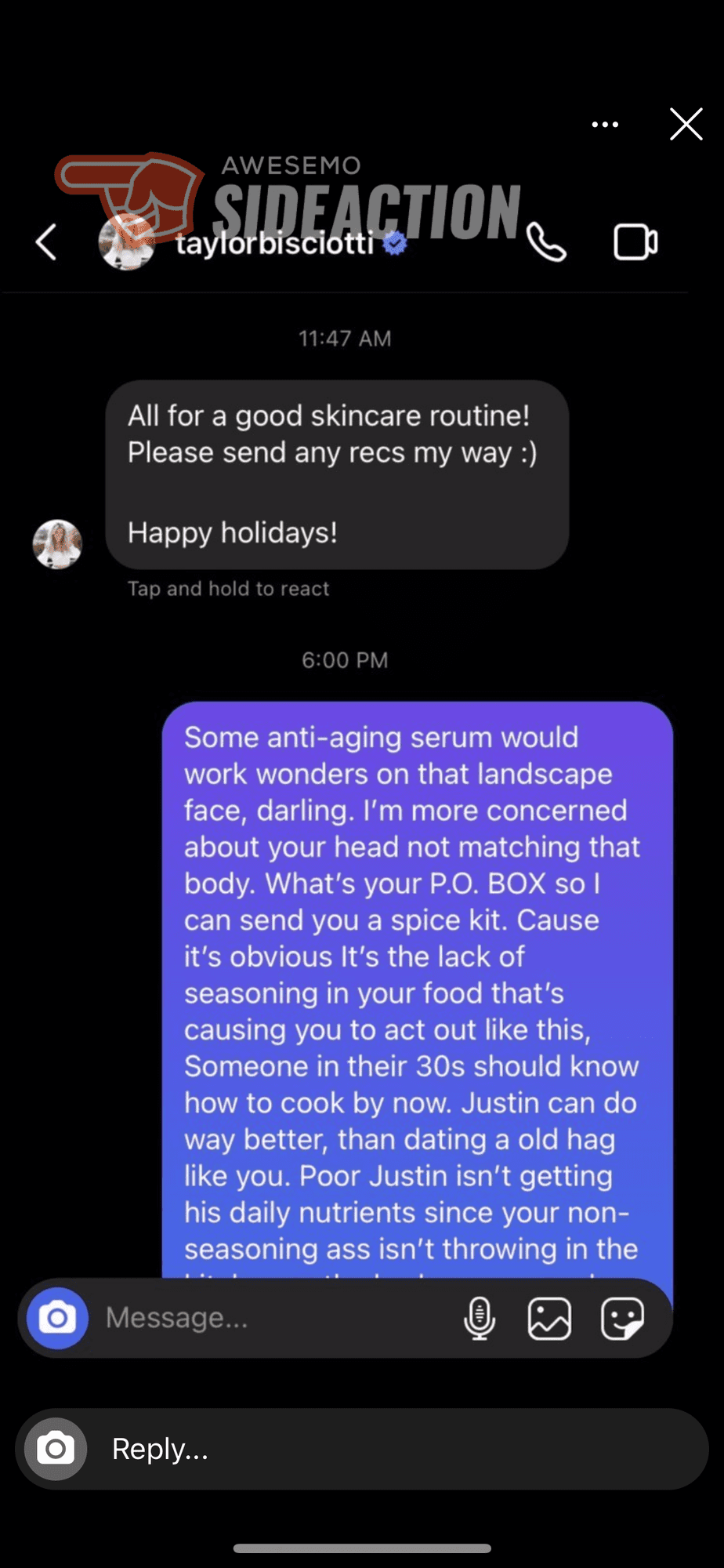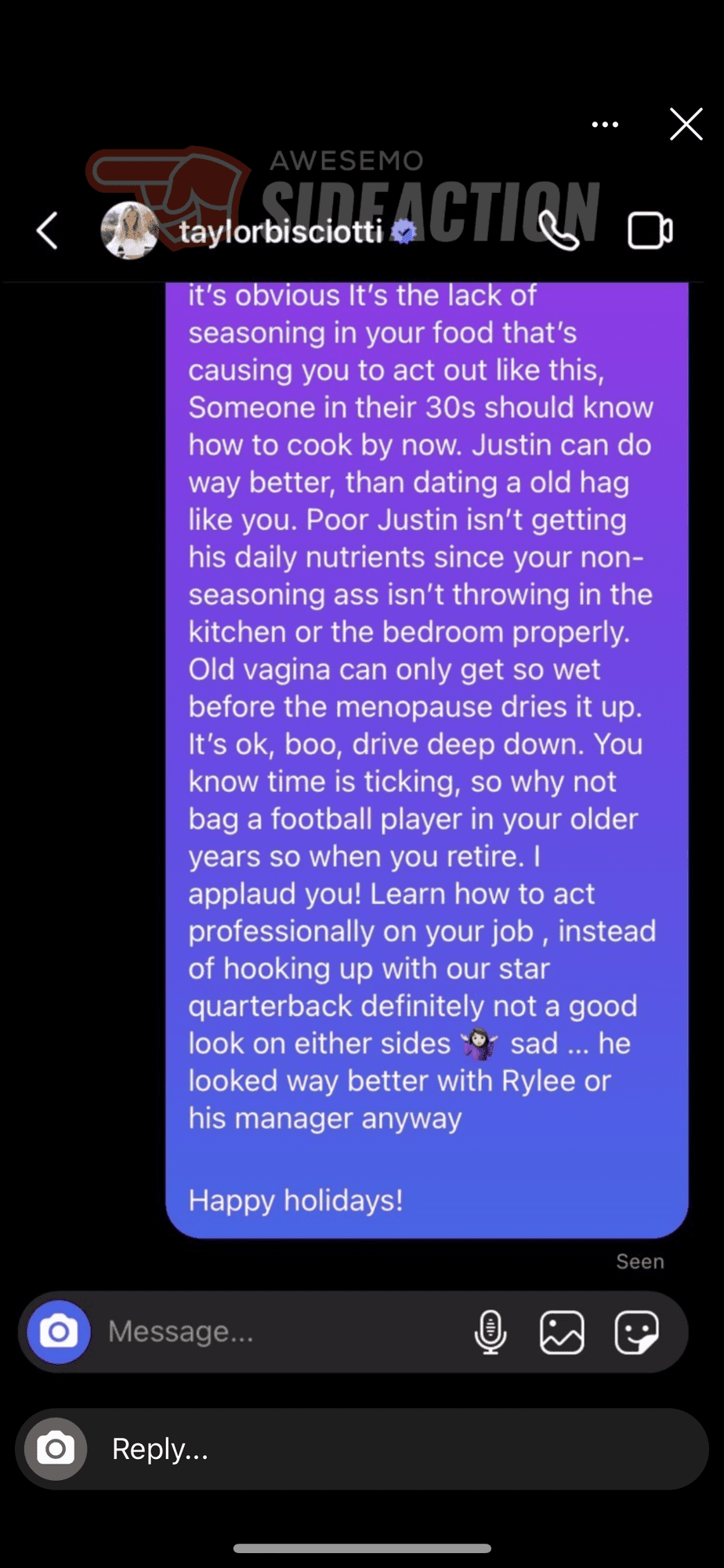 Can't help but feel bad for Taylor, having to read those comments can't be easy.  Truly interesting she chose to respond.
Hebert was also recently caught liking another NFL reporter.
Justin Herbert Sneakily Liking NFL Network Reporter Kayla Burton https://t.co/lG2K0QOOuk

— SideAction (@SideActionHQ) December 17, 2021
One thing's for sure, Taylor is not about to let the trolls get to her.
Was her response a sign that she is actually seeing Herbert?
Hard to say.
Until we crack the Herbert girlfriend case once and for all please check out more of Hottie Bisciotti below:
---
Welcome to the game outside the game! Follow us on our Sideaction Twitter handle, Instagram, and Facebook for the latest on sports and pop culture news across the web!