The Kansas City Chiefs would spend Sunday night celebrating their record sixth straight AFC West title.
They easily beat their rival Pittsburgh Steelers.
NFL reporter Amanda Vance was not happy her favorite team got blown out, so she decided to lash out on Social Media.
The noted Pittsburgh Steelers fan was getting hit by Chiefs taking shots at her in her DM's.
Vance decided to take a shot at them by bringing up the fact that they have to deal with Jackson Mahomes and Brittany Matthews, Mahomes' brother and fiancé.
See her comment below:
"Talk your crap in my DM's KC fans, but you have to deal with this for the next 15  years"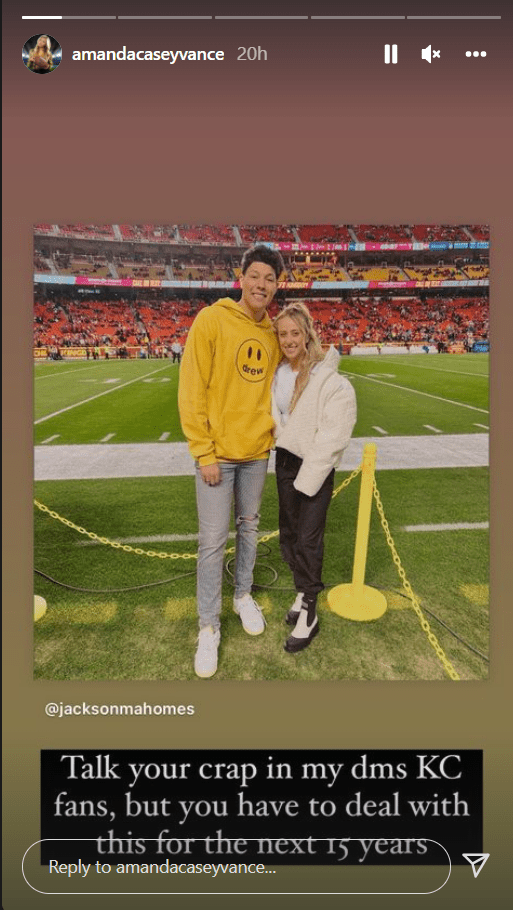 Vance knows her football, she does weekly recaps of games, and from time to time she'll even interview players.
The hate for Jackson Mahomes and Brittany Matthews feels universal.
Check out more of the spicy NFL reporter below:
---
Welcome to the game outside the game! Follow us on our Sideaction Twitter handle, Instagram, and Facebook for the latest on sports and pop culture news across the web!