The Detroit Pistons 2004 team was a defensive squad that will go down in history.
They took down a Lakers dynasty and will easily go down as one of the toughest teams in NBA history. The Pistons finished the regular season 54-28, which put them as the three-seed in the Eastern Conference. On the way to the Finals against the Lakers, they beat the Milwaukee Bucks in 5, the New Jersey Nets in 7, and the Indiana Pacers in 6 in the Eastern Conference Finals.
Four of the stars of that 2004 Pistons team reunited, as a pic of them starting making the rounds on the Internet.
The viral picture featured Ben Wallace, Chauncey Billups, Rip Hamilton, and Tashaun Prince.
You can see the pic in question below: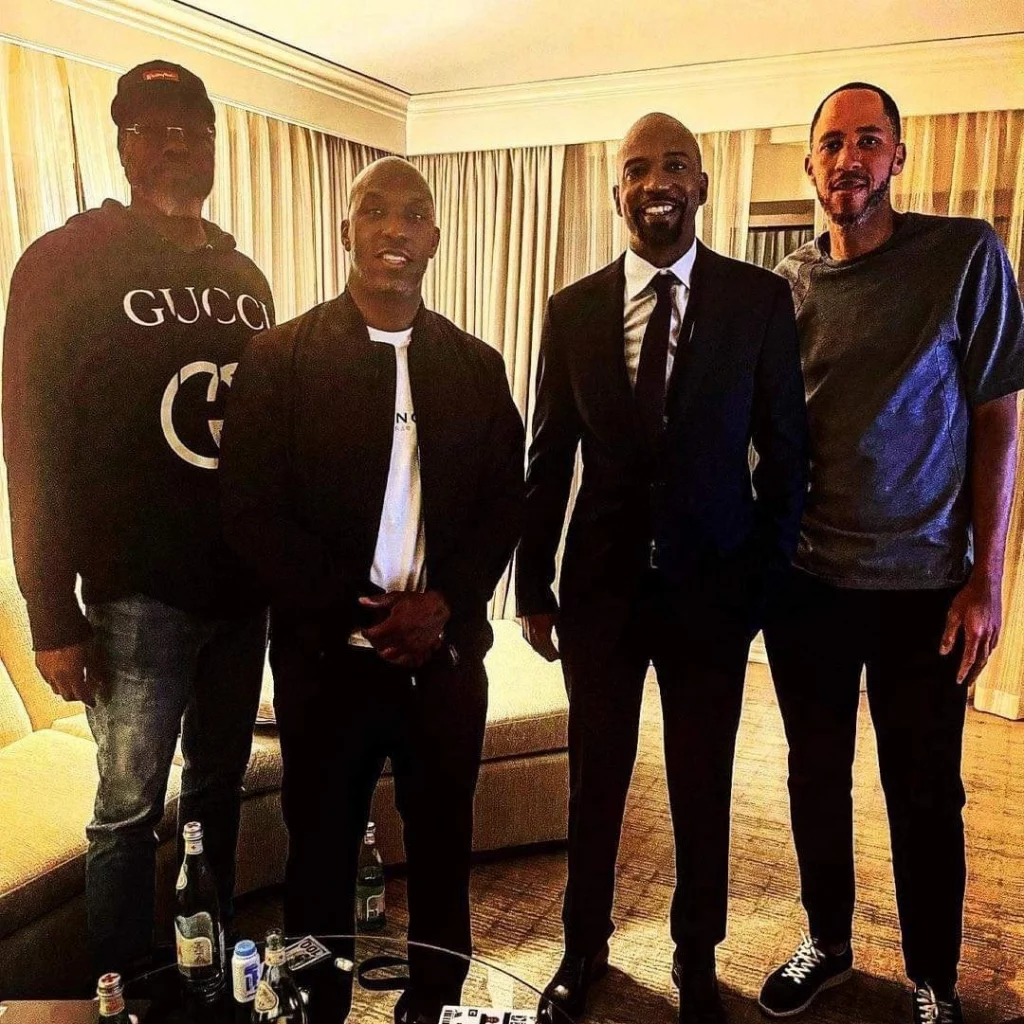 If you take a closer look at the table  in the picture, you can see a hundred dollar bill, and something else.
Some people had some thoughts on what is on the table.
See below:
"It damn sure looks like a Teener"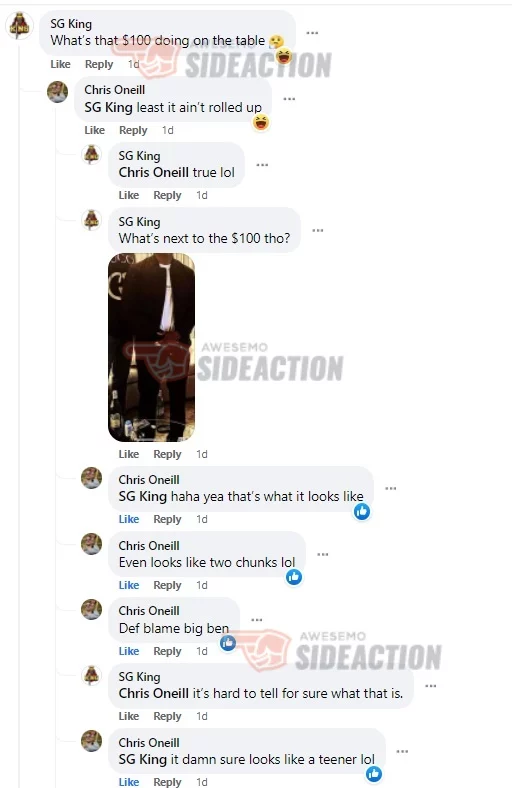 Some also suggested it's a money clip sitting next to the hundred dollar bill.
Hard to say for sure what exactly is on the table, but the hundred dollar bill rolled or unrolled on the table is definitely not a great look.
The only thing missing from this pic is Rasheed Wallace.
Maybe he was taking the pic?? The internet detectives never miss a beat…
---
Welcome to the game outside the game! Follow us on our Sideaction Twitter handle, Instagram, and Facebook for the latest on sports and pop culture news across the web!