Actor Michael Rapaport and Kevin Durant provided the internet with plenty of content last week. Now he's speaking out after he leaked texts from basketball player Kevin Durant cursing him out last week. Durant was subsequently fined $50 grand for his private DM's. Rapaport doesn't feel too bad about it, as he said he does not consider Durant to be a friend.
"Yo, this situation with Durant has gotten out of hand. I feel bad about it. I feel bad about my involvement in the situation. I feel bad that it's gotten this far. You know, I met him one time, it was cool, cordial. I'mma fan. I met him as a fan," he said in the video posted to social media. "And the funny thing is, he actually had reached out to me about doing something that I call on social media, 'The Shame Game,' about putting people who talk sh*t on social media on blast. That was actually the way we met."
He added:
"I don't consider him a friend. The way he was talking to me is not like a person who is a friend. I don't speak to friends like that. I don't banter with friends, telling them, 'Yo, when I see you, I'm gonna spit in your face, ha ha ha.' That's not banter. That's not locker room talk. Those are threats. They were made over and over and over. It's been going on for months."
As far as the fine, Rapaport doesn't care because it's going to charity: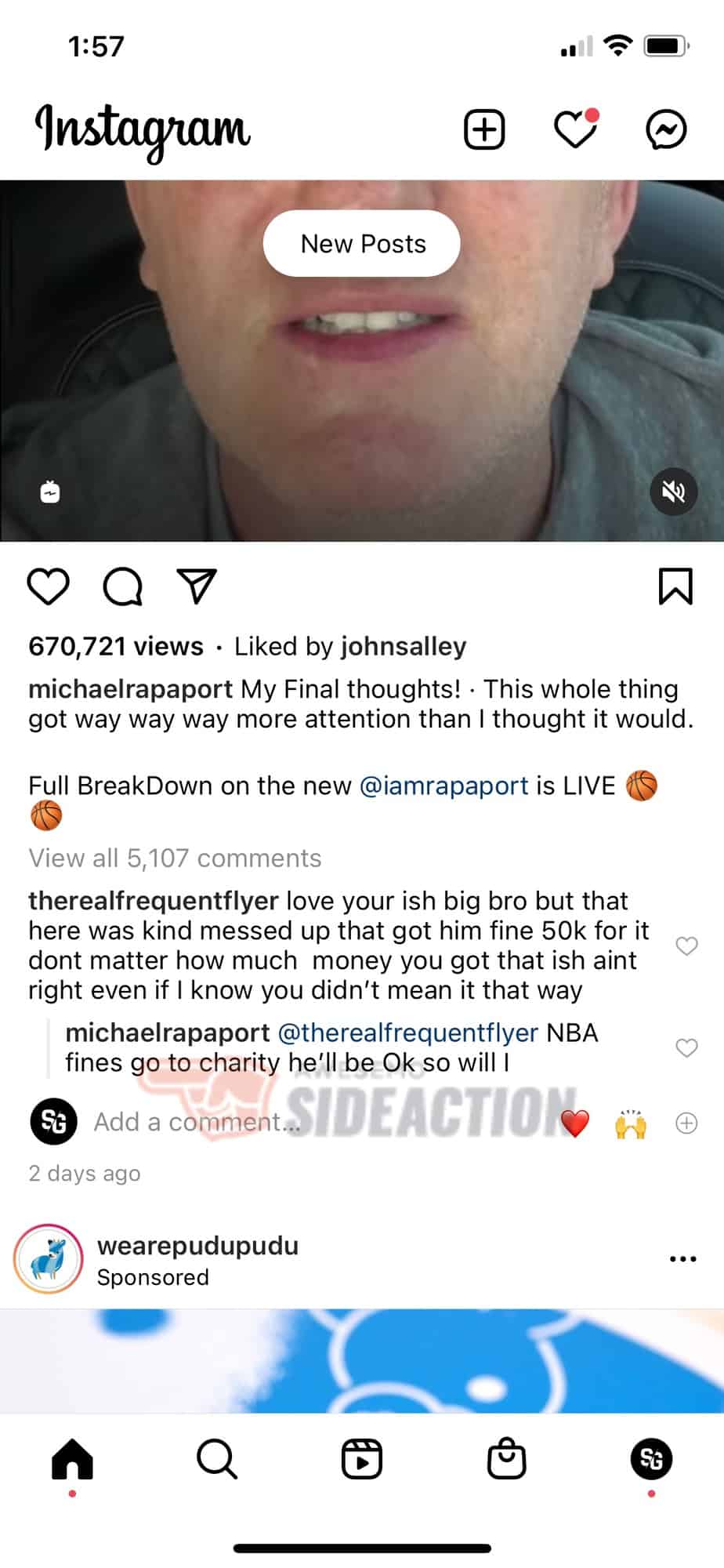 [sportsbookaffiliates]
Rapaport is right about about both of them being ok, and it's definitely a good thing that the fine will go to charity.
But Rapaport definitely didn't make any new fans by exposing someone's DM's.
Not a good look.
---
Welcome to the game outside the game! Follow us on our Sideaction Twitter handle, Instagram, and Facebook for the latest on sports and pop culture news across the web!