Ja'Marr Chase is in the news for all the wrong reasons.
Cincinnati Bengals Quarterback Joe Burrow went from being a below average deep passer his first year to an outstanding one his second year largely because of the addition of Ja'Marr Chase. Now defenses are taking that dynamic away, and we're seeing Burrow struggle to throw downfield. Now it appears as if JaMarrr Chase has some off the field issues he's dealing with.
Chase's baby mama Ambar Nicole is calling out the NFL star for what she considers abuse.
"Get this abuser Jamarr out the league. I'm tried of this abuser and deadbeat abusing me and threatening me. Calling your own child a bi*ch.  And having your mom threating to come to my house. You cannot call yourself a man you are in fact a horrible person. "
See her posts below: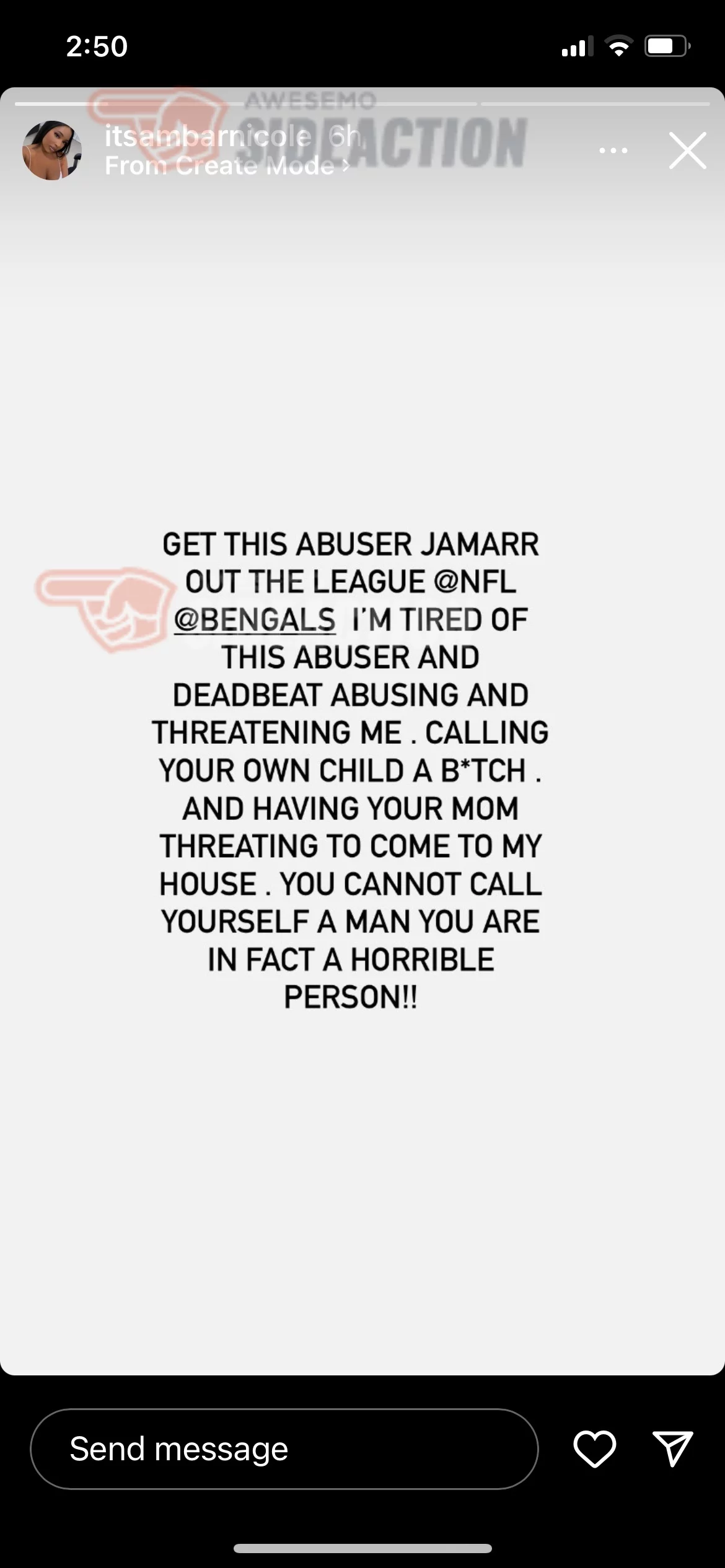 She also shared some text messages between the two, and made sure to tag the NFL and Chase's employer, the Cincinnati Bengals.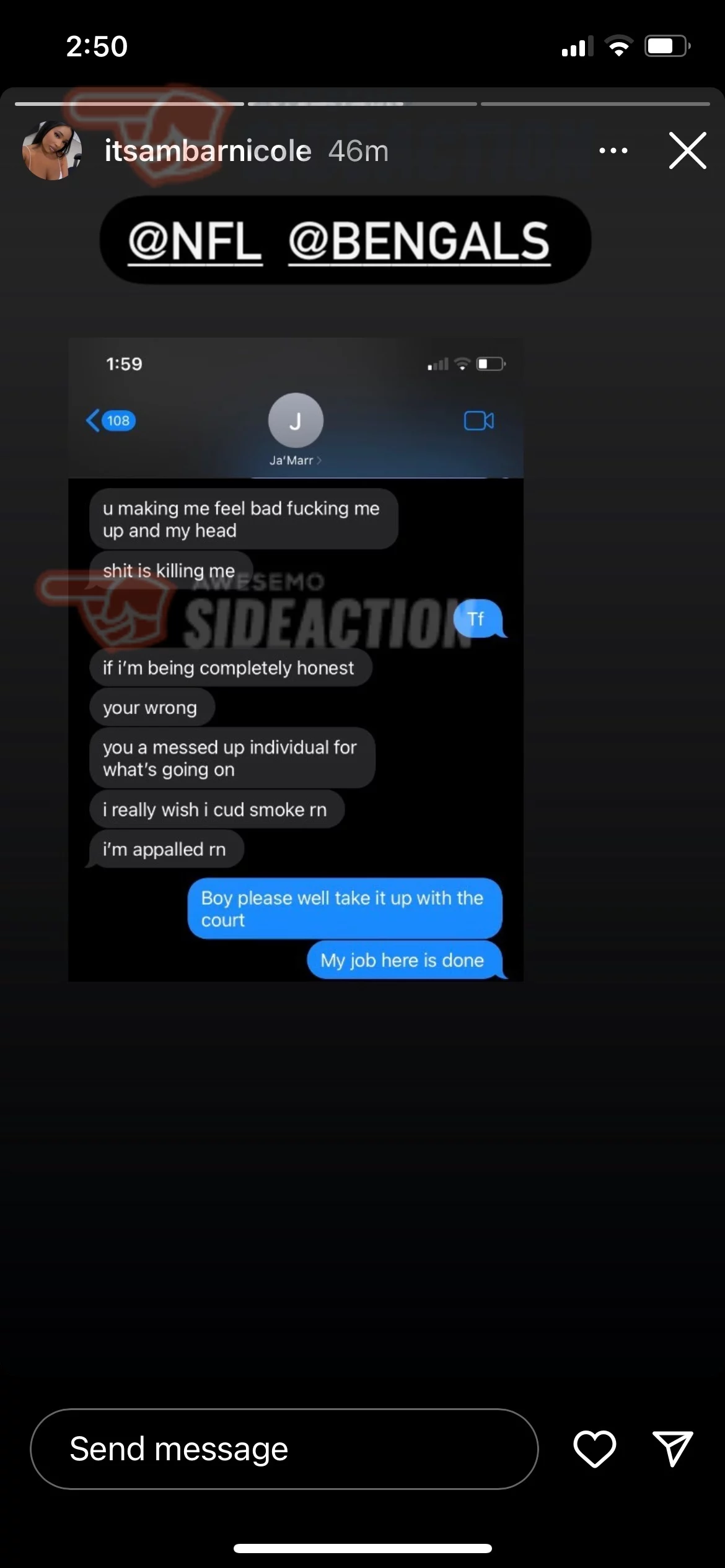 She then goes on to call him out for being a narcissist.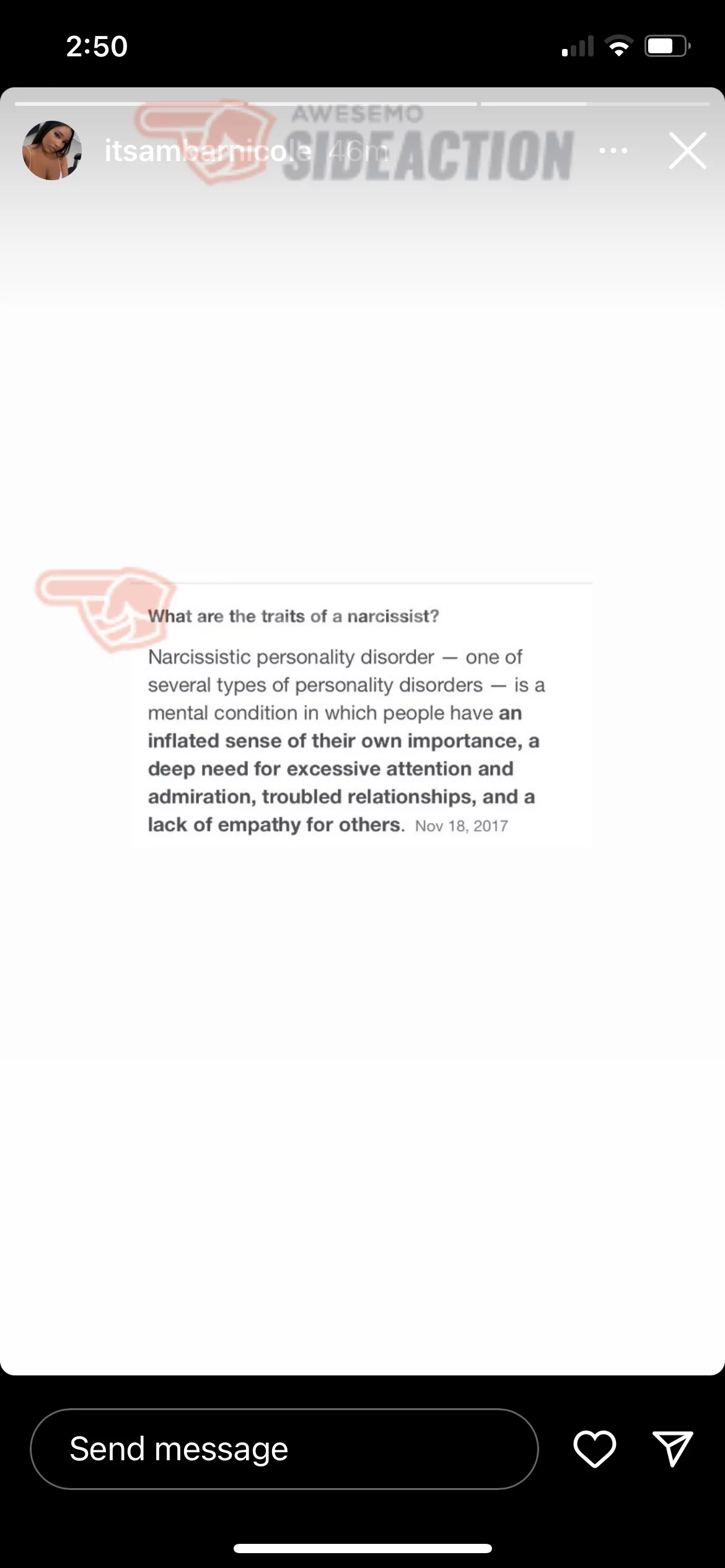 Jamarr Chase is having a tough time getting going with the amount of attention he's getting from defenses. Now he's getting attention for some off the field problems he's apparently dealing with. The Cincinnati Bengals are 2-3 and missed an opportunity to take the lead in the AFC North after losing to the Baltimore Ravens on Sunday night.
It hasn't been a great season for Chase and the Bengals after making a Super Bowl appearance last season. Now he'll have to deal with this issue. This  isn't the first time Ambar Nicole has accused Chase,  Nicole appeared to insinuate that she was pregnant with Chase's baby, and seemed to make a claim that the receiver hit her while she was pregnant.
We recently linked Chase to a new girlfriend, who showed up to the Bengals game to support the NFL star.
Not the start to the season anyone could have predicted.
---
Welcome to the game outside the game! Follow us on our Sideaction Twitter handle, Instagram, and Facebook for the latest on sports and pop culture news across the web!