Deebo Samuel is smack dab in the middle of a busy NFL season.
The San Francisco 49ers will be without one of their team leaders in Week 8, and there is cause for concern regarding the availability of one of their biggest playmakers. Wide receiver Deebo Samuel is dealing with a hamstring injury and is considered day to day. Samuel, who had five catches for 42 yards and one rush attempt on Sunday in a 44-23 loss to the Kansas City Chiefs, is one of the Niners' most dynamic offensive threats.
Now Deebo Samuel may be taking another L, as it appears he's involved in some sort of cheating scandal. It all began with a video that surfaced showing Deebo with a lady that isn't his girlfriend.
"Not sure when this happened but, apparently this close friends leak put #DeeboSamuels in the dog house! Allegedly Deebo and Mahogany are still together but multiple sources say he be on their line so…"
See the post below: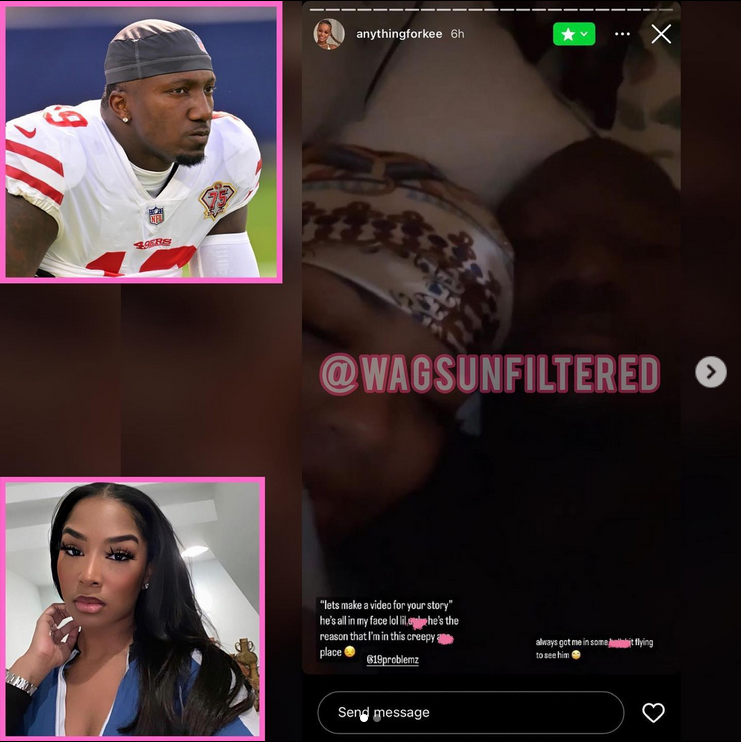 Then things got a little more clear when the woman in the video responded to the initial Instagram post. She called out her friends for allegedly leaking the video.
"you bit*hes in my close friends are clowns and haters. lmao weirdos"
See her post below: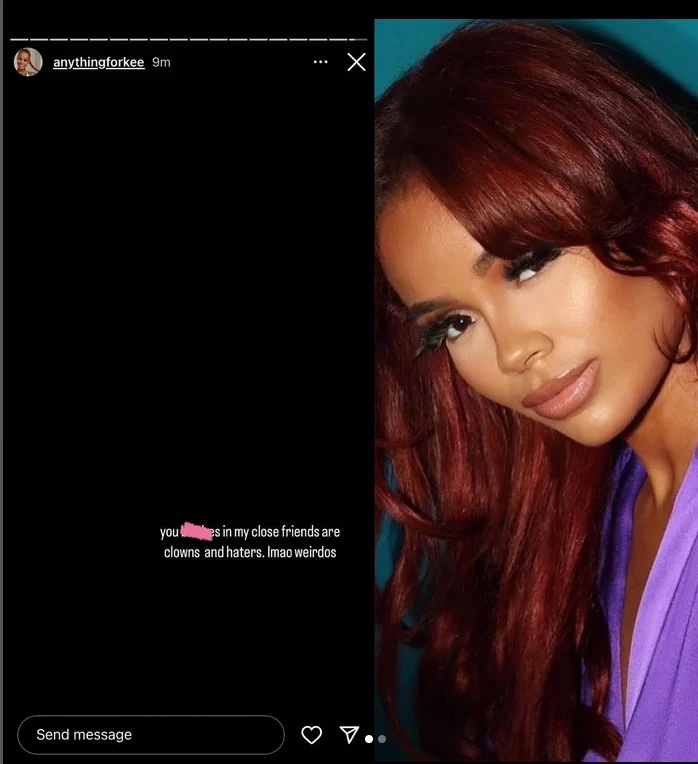 Then the woman in question finally took to the Instagram comments to clarify that she did not know that Deebo Samuel had a girlfriend, and she's not a homewrecker.
"I was told he was single. I'm not a home wrecker and I was not aware. I would never post a taken man when I got cheated on for 4 years. I wasn't even the one that recorded the video. I thought it was cute. I didn't know half of what I found out today.  It it what it is."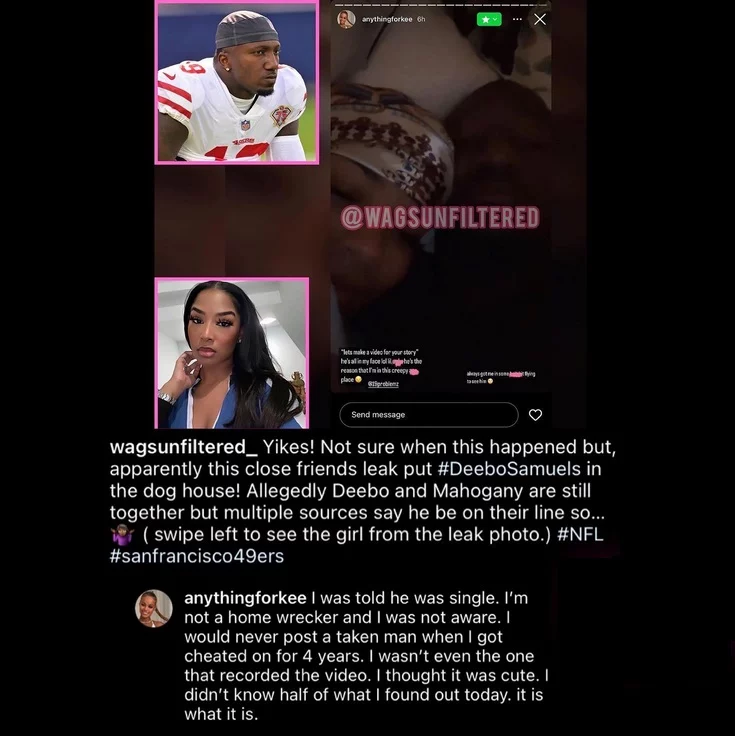 Deebo Samuel didn't seem like himself against the Kansas City Chiefs. He gained just 44 yards from scrimmage and was largely held in check by an average defense. Perhaps he injured his hamstring early and soldiered through the game.
This isn't the first time Deebo has been accused of extracurricular activities. Jake Paul recently accused Deebo of sliding into his girlfriend's DM's.
Not a great week for Deebo to say the least.
---
Welcome to the game outside the game! Follow us on our Sideaction Twitter handle, Instagram, and Facebook for the latest on sports and pop culture news across the web!