https://twitter.com/KyleNYY/status/1260037620848930822
CC Sabathia has seemed to drop a ton of weight since his retirement, most recently billed at an exceedingly generous 300 pounds: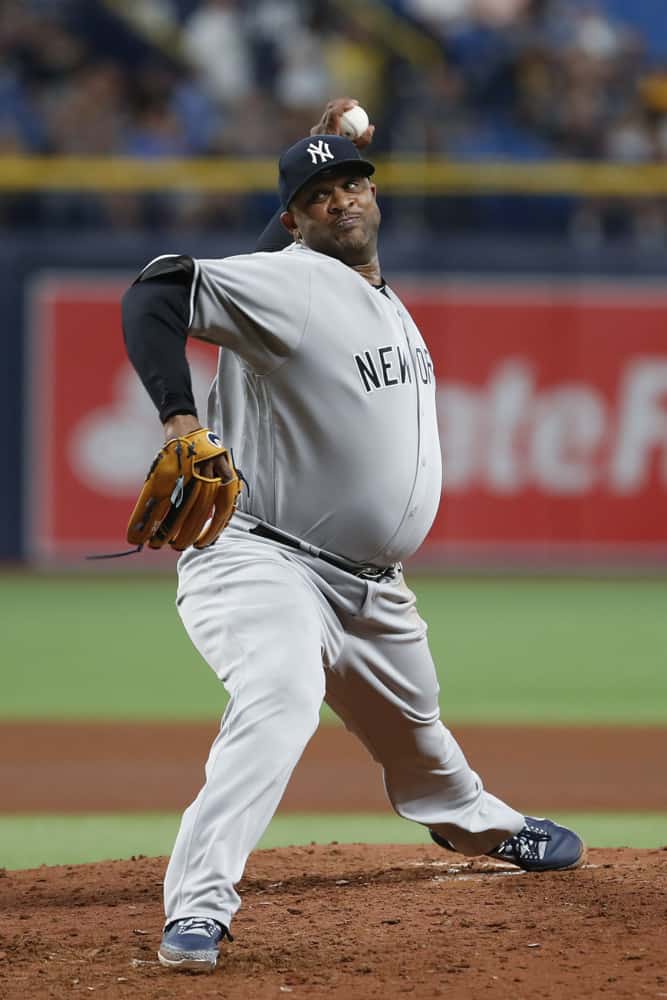 Sabathia's trainer Dave Paladino and podcast co-host Ryan Ruocco both confirmed that C.C.'s new look is legit:
Big time plug for Paladino's gym, that much is for sure. You have to be proud of C.C. for the massive physical transformation, especially given the hurdles we all face in fitness during these quarantine times. The dude's got shoulders like boulders and the biceps are undeniably popping. And, if we're being honest, I'm sure his wife isn't exactly unhappy with the changes in C.C.'s nether regions with that much weight likely opening up C.C.'s bat to swing freely again. I'd question the logic of being in shape in a way you were never in while playing after you retire, but hey, can't argue the results.
Eiither way, full props to C.C. for seizing the day. But if we emerge from stay-at-home orders with Bartolo Colon suddenly withering away from Big Sexy to a Medium Sexy, I'm going to be completely lost without my husky former New York-area pitchers: