Bernice Burgos is a pretty well-known Instagram model.
The 42 year old Instagram model is extremely active on her social media accounts and posts plenty of pictures, she also often updates her fans on what's going on her life. During the NBA draft, Bernice was on Social taking her shot at NBA Draft Pick Sharife Cooper. Apparently she never landed that player, instead it appears as if she's now hanging out with an NBA veteran. Boston Celtics star Jaylen Brown is currently in the middle of a pretty solid career, and of course he's going to get some attention wherever he shows up. Jaylen Brown was spotted with Bernice Burgos posted up at the Club this past weekend.
See the pic below: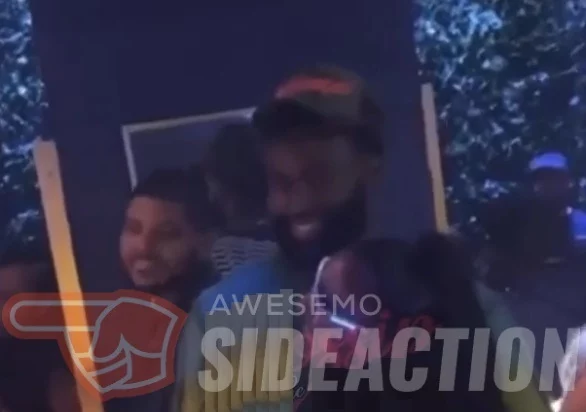 Not the greatest picture but our source tells us it's 100% Jaylen and Burnice together from this past weekend. Bernice's last relationship was with Young M.A. She's also been connected to Drake and  T.I.
Jaylen is currently single as far as we know, and recently he was involved in some potential trade talk when KD was on the block. That is no longer on the table, and it seems like Brown should be on the Celtics for a long time to come. We'll keep an eye on  Jaylen and Bernice to see if anything materializes from their spotting at the club.
Check out more of Bernice Burgos below:
---
Welcome to the game outside the game! Follow us on our Sideaction Twitter handle, Instagram, and Facebook for the latest on sports and pop culture news across the web!