When Tony Soprano makes you an offer, you must not refuse it. Apparently before James Gandolfini passed away, he did something that no one expected him to do. He once again portrayed the legendary character of Tony Soprano. Why did he do that? Well apparently he played Tony Soprano one more time in order to convince LeBron James to play in New York.
The plea to LeBron was filmed at 30 for 30 filmmaker Jonathan Hock and Gandolfini's apartment.
Via Deadline:
"As such, teams were pulling out all the stops to lure his talents. That included the New York Knicks, who recruited James Gandolfini and Edie Falco to reprise their roles as Tony Soprano and wife Carmela in a short film designed to appeal to James.
The never-seen film was shot in 2010, three years after the acclaimed HBO series ended and three years before Gandolfini unexpectedly passed away in June 2013. The Sopranos ended ambiguously, leaving viewers wondering about Tony's fate when a tense moment in a diner suddenly faded to black.

Jonathan Hock, who has directed several of ESPN's 30 For 30 documentaries, handled the 10-minute short. Guest stars included Donald Trump, Robert De Niro, and super Knicks fan Spike Lee."
WTFFFFFF https://t.co/8nOUWgcfLH

— ALASKAN TUSH PEOPLE (HUGE BRIAN🧠) (@AlaskanTush) April 29, 2021
[sportsbookaffiliates]
The video obviously didn't work, because LeBron James went to Miami instead, but hey, you miss 100% of the shots you don't take.
Tony Soprano comes out of retirement to recruit you, and you still take your talents to Miami.
Fugget'About'It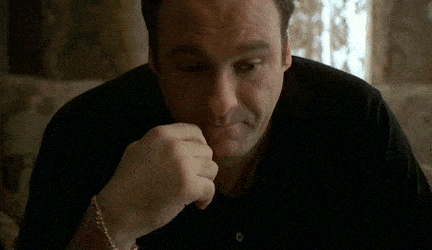 ---
Welcome to the game outside the game! Follow us on our Sideaction Twitter handle, Instagram, and Facebook for the latest on sports and pop culture news across the web!