The King has finally shaved his thinning crown.
LeBron James is still playing like a young man, the man known as the King averaged 30.3 points per game last season, not too bad for a 37 year old NBA player. Of course LeBron has been getting roasted for several years over his head, mostly for how it looks like at times he's balding, and then other times, strangely he has a full head of hair.  On Tuesday morning, the four-time NBA Champion posted a photo to his Instagram story appearing to be done with all the hair questions, now he's officially bald.
See a bald LeBron below: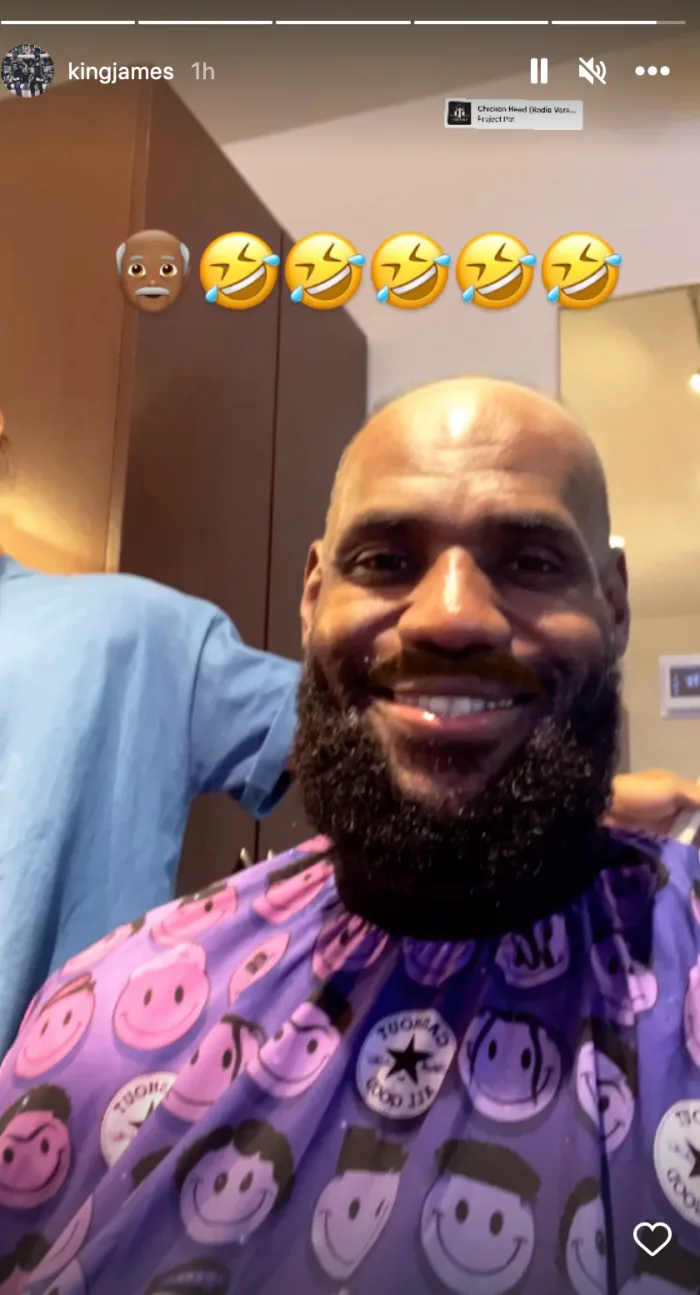 NBA Twitter has exploded over the news, and the photo is going viral. Bleacher Report's post has 12,000 likes in less than one hour.
Evan Turner, who was the second overall pick in the 2011 NBA Draft, sent out a tweet questioning if the photo was real.
Turner: "Ain't no way LeBron went bald Is this true?"
In addition to the 30.3 points, LeBron also averaged 8.2 rebounds and dished out 6.2 assists per contest last season. While the Lakers had a down year, they missed the playofffs, LeBron continued to  play well below his advanced age. During the offseason, Bron agreed to an extension with Los Angeles, and is now under contract with the team until at least the summer of 2024.
LeBron will be on the Lakers until at least 39 years of age. Hopefully he continues to shave his head so there's no more jokes about his hair.
---
Welcome to the game outside the game! Follow us on our Sideaction Twitter handle, Instagram, and Facebook for the latest on sports and pop culture news across the web!