New York Giants running back Saquon Barkley is keeping busy while he's recovering from a devastating knee injury he suffered earlier in the season. Apparently keeping busy for him means liking plenty of posts on Instagram.
One post that he'd liked caused a bit of a backlash for him. We pointed out Julian Edelman dropping a comment on his girlfriend's IG post last week. And now fans are upset that the Giants running back is approving of her posts.
Julian Edelman Appears To Be Going Strong With Model Daiane Sodrehttps://t.co/uPrwHjndWK

— SideAction (@SideActionHQ) November 20, 2020
See Edelman's girlfriend's latest post below:
Julian commented on the post too:
And in the comment section, one fan went HAM at Saquon, calling him out for liking the post:
---
Related
---
Check out the screenshot below: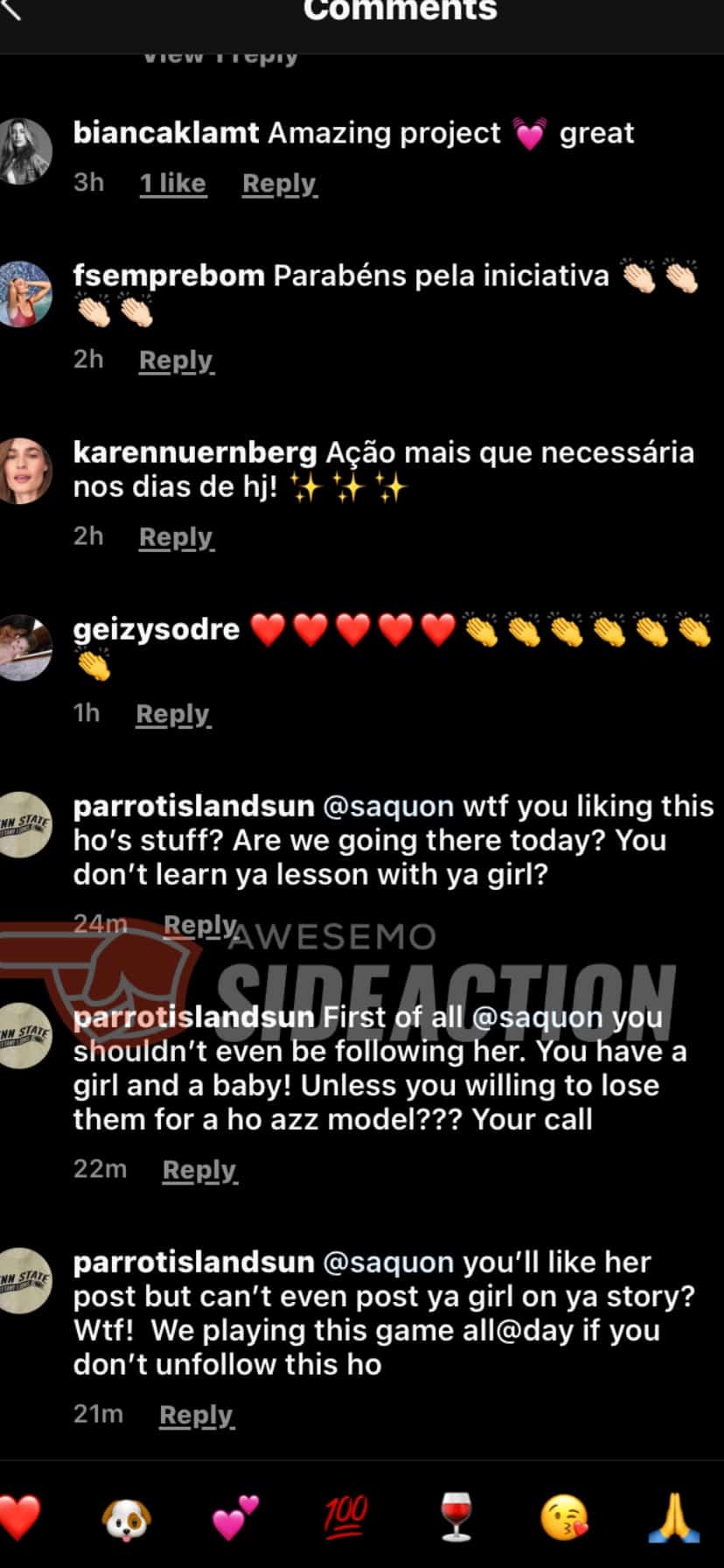 You can't blame Saquon for liking a post, can you?  I mean the guy didn't slide into her DM's, or even drop his own comment on her post. The internet detectives never seem to miss a thing, and sometimes connect the dots a little too much.
People need to chill out with who's liking whose posts.
You can check out more of Edelman's girlfriend below:
---
Welcome to the game outside the game! Follow us on our Sideaction Twitter handle, Instagram, and Facebook for the latest on sports and pop culture news across the web!