With so much misinformation out there, you must tread lightly.
It would have been amazing to know exactly what's happening inside the New England Patriots' buildings in Foxborough this week as the Mac Jones attitude problem narrative began to circulate. In case you missed the bombshell rumor, a few salacious rumors popped up earlier in the week that Mac Jones had an attitude problem and it has become an issue with the franchise. Things came to a head yesterday, when one of the Boston Globe's Patriots reporters, Ben Volin, went on Boston Radio station WEEI and shared a DM he received that Jones had an attitude problem and "everyone in the building" knew it.
Volin tweeted out an apology today for not vetting the DM before sharing it on sports talk radio.
See his apology below:
Hey everybody, just want to acknowledge that I made a mistake Wednesday on @WEEI. I should have not spoken of the DM without vetting it first. No excuses, It won't happen again. I appreciate the feedback and comments I've received.

— Ben Volin (@BenVolin) October 20, 2022
Barstool Sports posted an article yesterday after the Jones report went viral in which a follower claimed he was the source of the fake news DM'd to Volin. Whether or not that's true, Volin is admitting that he screwed up by putting out an unverified report.
See the alleged DM's below: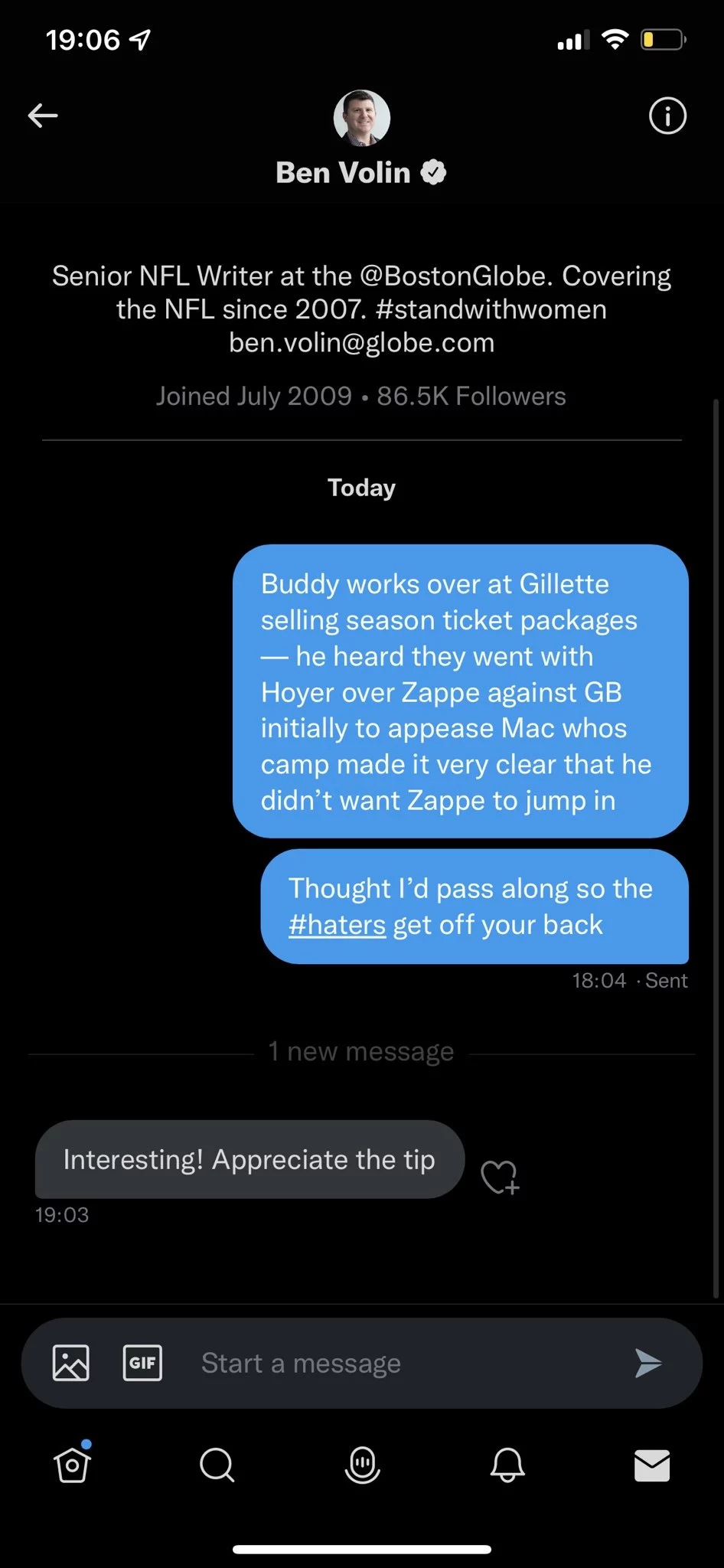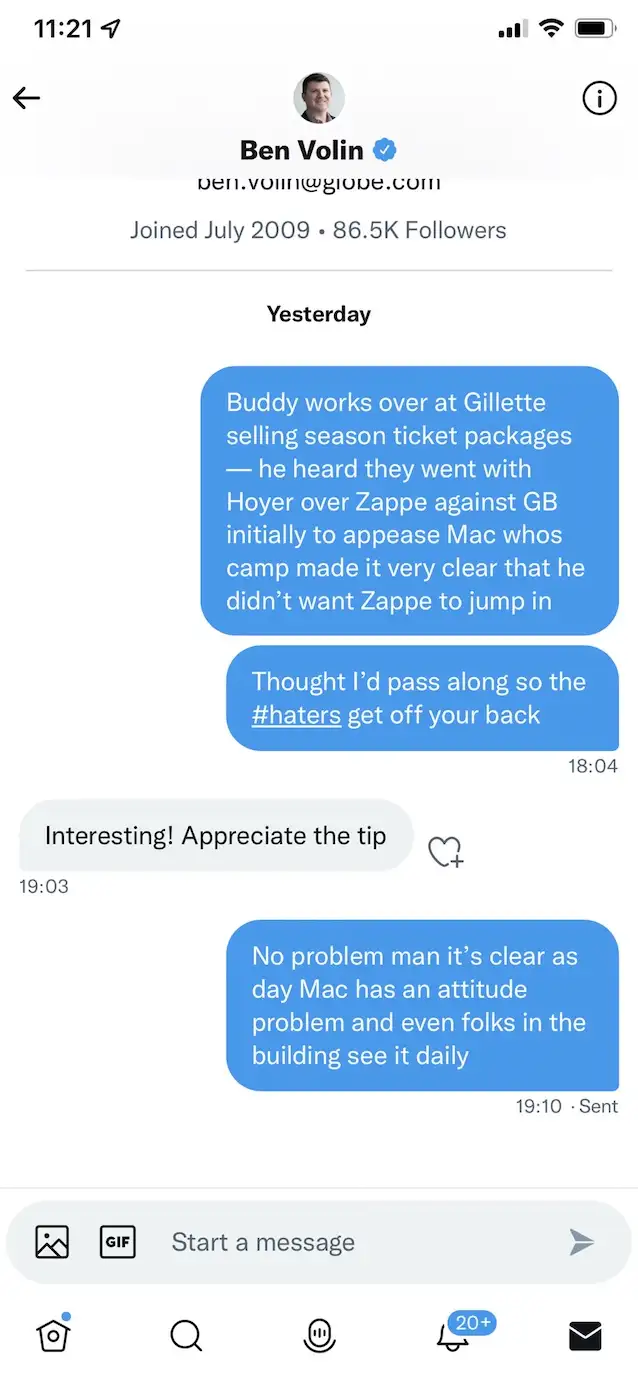 Good for Volin to make an apology, it's not an easy business, and  the pressure to break a scoop can be imense.
But now that we know that Mac Jones doesn't in fact have an attitude problem, is the Quiet friction and QB controversy reports true?
---
Welcome to the game outside the game! Follow us on our Sideaction Twitter handle, Instagram, and Facebook for the latest on sports and pop culture news across the web!