Dak Prescott cheating on girlfriend Natalie Buffett? Dallas Cowboys Quarterback is the main man in charge for America's Team. With great power comes great responsibility, but more importantly, it also comes with great gossip. Dak Prescott is currently dating girlfriend Natalie Buffet, she's become a fixture at Cowboys games over the last few years.
Natalie was front and center to support Dak in his comeback after a horrific leg injury last season. She shared a special message for Dak before the Cowboys opener against the Buccaneers.
Dak Prescott's Girlfriend, Natalie Buffett, Shares A Pregame Message To The QB https://t.co/ESrwE0HuWw

— SideAction (@SideActionHQ) September 10, 2021
Now we received some info about Dak potentially speaking with other women.
See the screenshot below: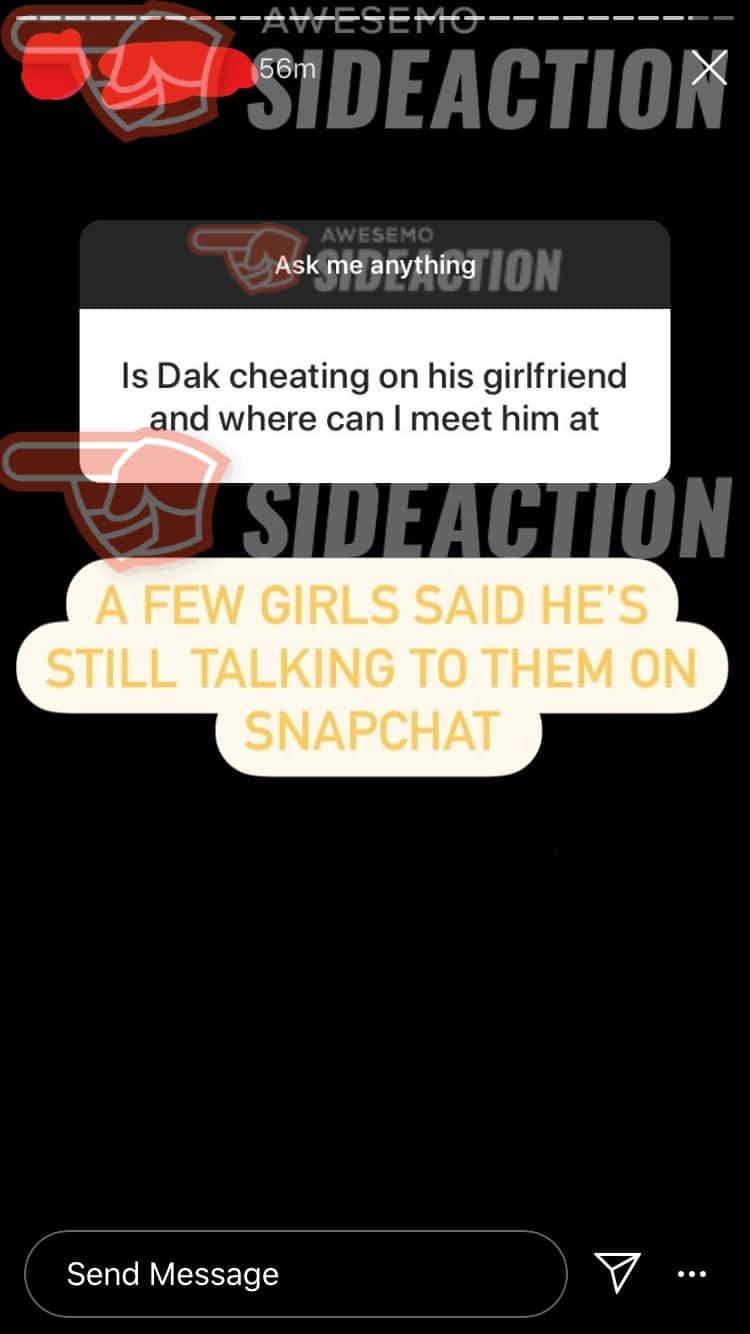 You can see some conversations below which accuse Dak of cheating on Natalie.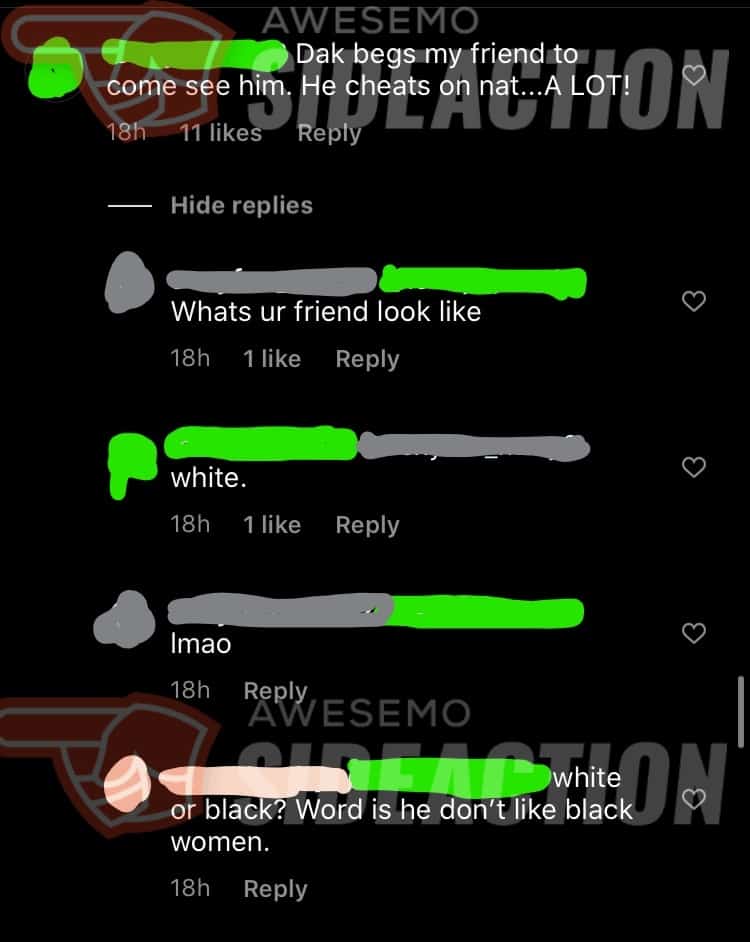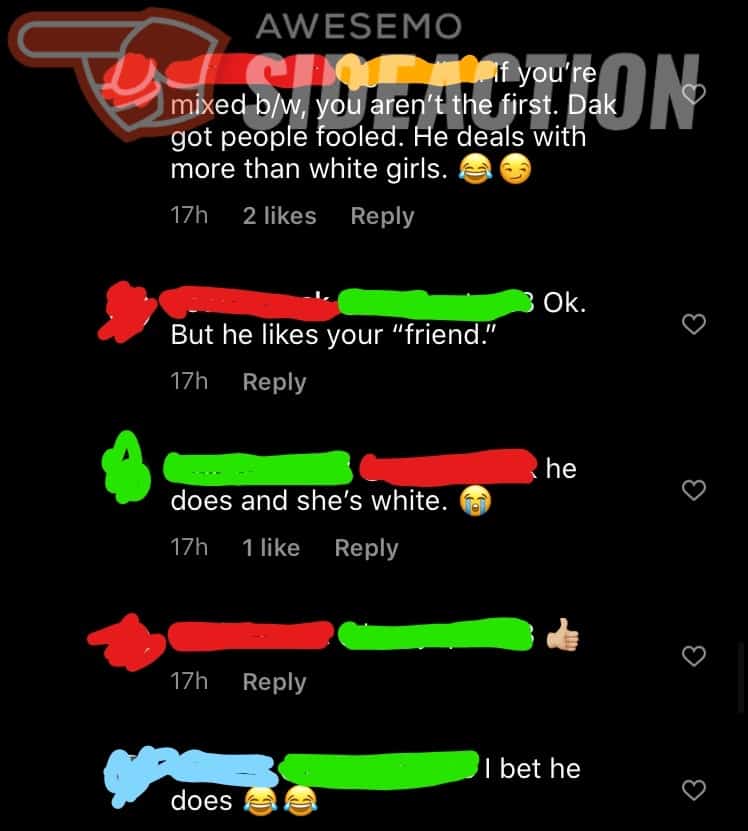 Now of course this is just a rumor, but you know at Side Action we're going to post rumors, especially when it comes to Side Action.
If there's any truth to this someone will eventually slip.
If not, Dak and Natalie should live happily ever after.
It's going to be a long season for Dak and the Boys…
Check out more of Dak's girlfriend Natalie below:
---
Welcome to the game outside the game! Follow us on our Sideaction Twitter handle, Instagram, and Facebook for the latest on sports and pop culture news across the web!