Instagram model Ana Montana is starting to learn what life is like when you're a WAG. Ana has been linked with Charlotte Hornets star LaMelo Ball for quite some time, but it wasn't until recently that their relationship was confirmed. Ana and LaMelo also recently went through a pregnancy controversy.
Ana Montana Addresses Rumors About Being Pregnant With LaMelo Ball's Baby👀https://t.co/jjbizn0BsW

— SideAction (@SideActionHQ) September 6, 2021
That nasty rumor hasn't broken them up, apparently. Ana Montana was spotted in Los Angeles, and some paparazzi caught her with Melo's Manager's wife.
Watch below:
That's definitely Melo's manager's wife with Ana.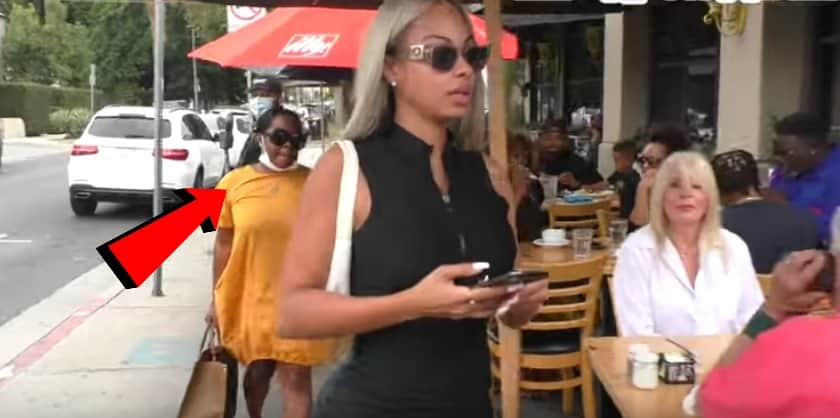 See her below with Jermaine Jackson, Melo's Manager.
Looks like Ana is enjoying playing the fame game.
Only a matter of time before the two take their relationship public.
Check out more of the LaMelo's girlfriend below:
---
Welcome to the game outside the game! Follow us on our Sideaction Twitter handle, Instagram, and Facebook for the latest on sports and pop culture news across the web!