Kenny Pickett's fiancée isn't worried about small hands.
Pittsburgh quarterback Kenny Pickett, a potential first-round pick, is the talk of the combine after it was revealed he has historically smalls hands. Pickett logged just an 8.5-inch measurement at the scouting combine Thursday, putting him in historic company ahead of April's draft.
Pickett's fiancée Amy Paternoster wasn't about to let that stop her from sending Pickett some encouragement.
Via NY Post:
"Absolutely killing it!! So proud of you @kennypickett02," Paternoster wrote alongside a photo of the 23-year-old on her Instagram Story, adding, "Lookin good too ;)."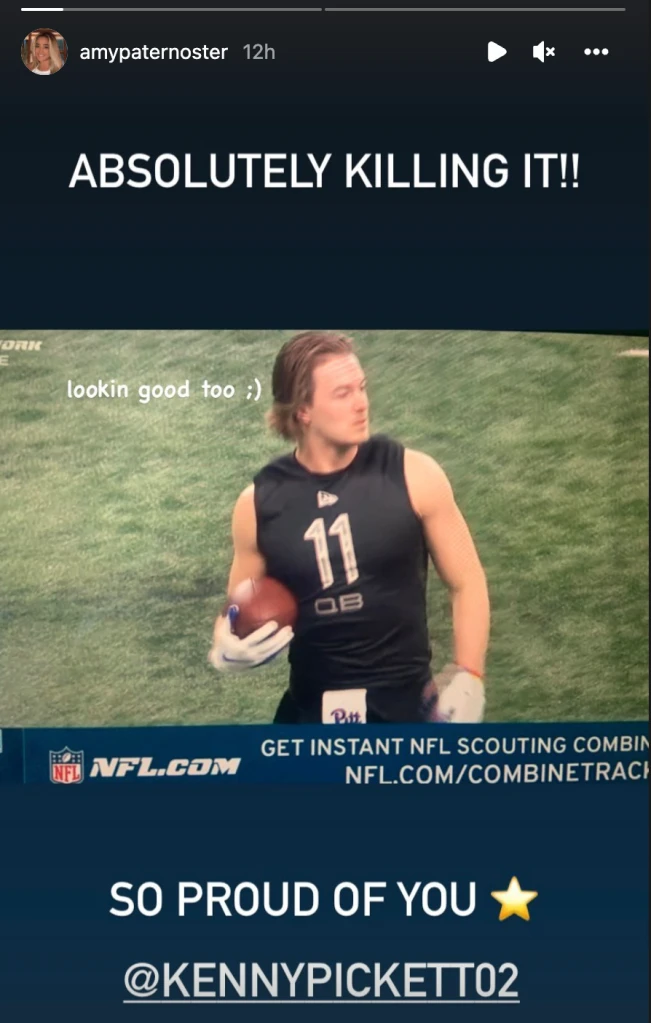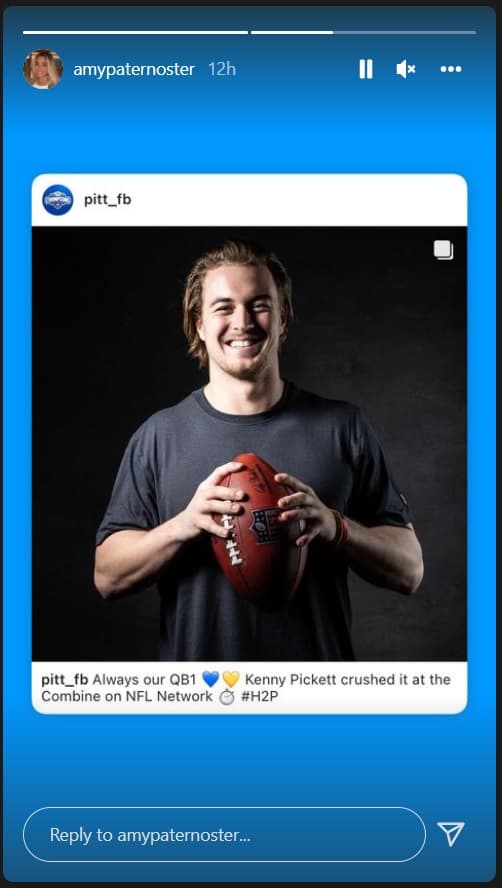 Of the 663 QB prospects who've had their hands measured since 1987 only nine had smaller hands than Pickett according to NFL analyst Warren Sharp. Not a single QB with hands smaller than 8.5 inches has entered the NFL in the last five years, Sharp added
perspective on Pickett's 8.5 inch hands

of 663 QBs w measured hand sizes since 1987, only 9 had smaller than 8.5" hands

there is no QB in the NFL with 8.5" hands

there has been no QB to enter the NFL in at least 5 yrs w 8.5" hands

last successful QB w 8.5" hands was Mike Vick

— Warren Sharp (@SharpFootball) March 3, 2022
Pickett has a lot to prove now that he's been labeled the small hand guy.
I'm pretty sure Kenny Pickett's fiancée has no issues with the size of his hands.
Check out more of Pickett's fiancée below:
---
Welcome to the game outside the game! Follow us on our Sideaction Twitter handle, Instagram, and Facebook for the latest on sports and pop culture news across the web!