Trevor Lawrence has already cemented his legacy as one of the most important players in Clemson history. He's likely to continue to do that as the presumptive #1 pick in the next NFL Draft. But there's nothing that shows Trevor Lawrence's love and connection with his program more than proposing to girlfriend Marissa Mowry on Clemson's Memorial Field turf:
Trevor Lawrence was equally excited as the Anderson University soccer player Marissa Mowry in his post: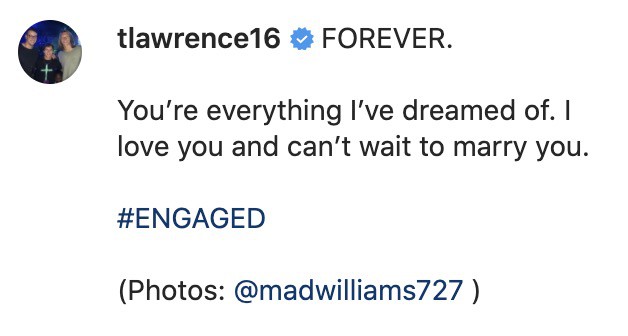 I'm more of a cynical type who'd likely see how things go as the top rookie QB in the NFL Draft and enjoy some of those spoils. But you have to respect Trevor Lawrence recognizing the love of a good woman and opting to find the bright side amidst this 2020 disaster that may not even see him get in a season of college football. Maybe having her around keeps him focused on the work rather than enjoying life a liiiittle too much like a Johnny Manziel or other 1st round flameouts.
Whatever the case may be, it's one of many solid wins to comee for Trevor Lawrence: