Scottie Pippen getting it in?
With his new memoir 'Unguarded' coming out, questions have been raised as to whether this is just Scottie's attempt at staying relevant. It's all about selling books for Pip. In response to the Last Dance series, Pippen called out Michael Jordan as selfish and hypocritical.
Pippen also claims MJ ruined basketball. In addition, Pippen claimed that he was 'just as good as Jordan', and that the 58-year-old was never a team player.
Off the court Scottie is still scoring.
According to IG Account Deuxmoi, Pip is reaping the benefits of being in the news lately. Pip was spotted at the Tower Bar in Los Angeles.
"Scottie Pippen at Tower Bar for Brunch handfeeding a beautiful unidentified young woman" 
See below: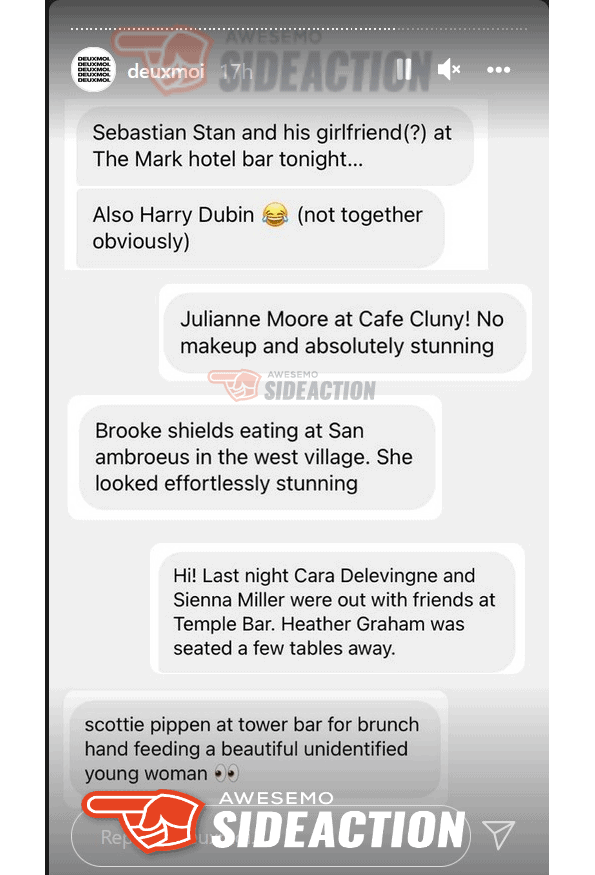 Nice move by Pip dishing out the assist to his new woman.
Pip has always been a good teammate according to him:
"I was a much better teammate that Michael ever was. Ask anyone who played with the two of us. I was always there with a pat on the back or an encouraging word, especially after he put someone down for one reason or another. I helped the others to believe in and stop doubting themselves."
Scottie being Scottie.
---
Welcome to the game outside the game! Follow us on our Sideaction Twitter handle, Instagram, and Facebook for the latest on sports and pop culture news across the web!