Paulina Gretzky was all in on the Rams.
Her PGA husband Dustin Johnson admits he was doing "anything but golf" during a lengthy off-season break with his fiancée Paulina Gretzky and the rest of his family and friends.
"Just a lot of time was at home with the family," said Johnson, who has not won on the PGA Tour since slipping on the green jacket at The Masters back in November 2020.

"Did some fishing. Pretty much anything but golf is what it is.

"Last week I started hitting balls again and so yeah, it's been pretty good. The progression's been nice. Each day I see it's getting a little bit better, a little bit more consistent. That's what I wanted.

"But after last year I was frustrated with everything, so a break was what I needed."
"Last year I was frustrated with everything, so a break was what I needed."

Dustin Johnson makes PGA Tour return at Torrey Pines after three months of 'anything but golf'https://t.co/vO9nrj7qbQ

— Standard Sport (@standardsport) January 25, 2022
This past weekend the fun with Paulina continued as Dustin Johnson and his fiancé hit up the Rams game. Paulina pulled out all the stops to show her love for the Rams.
She easily could have been confused for a Rams cheerleader.
See her Rams-Centric outfit below: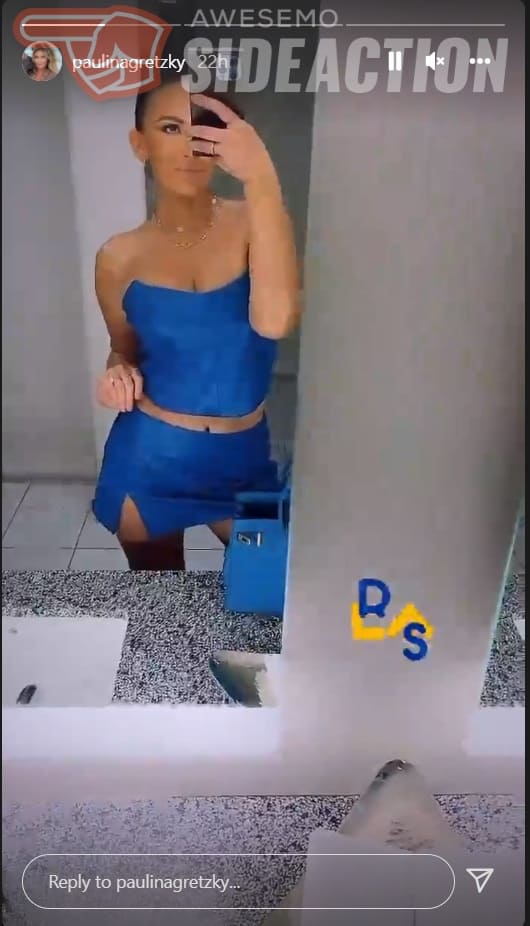 Her and DJ also had some pretty nice seats for the biggest sporting event of the year.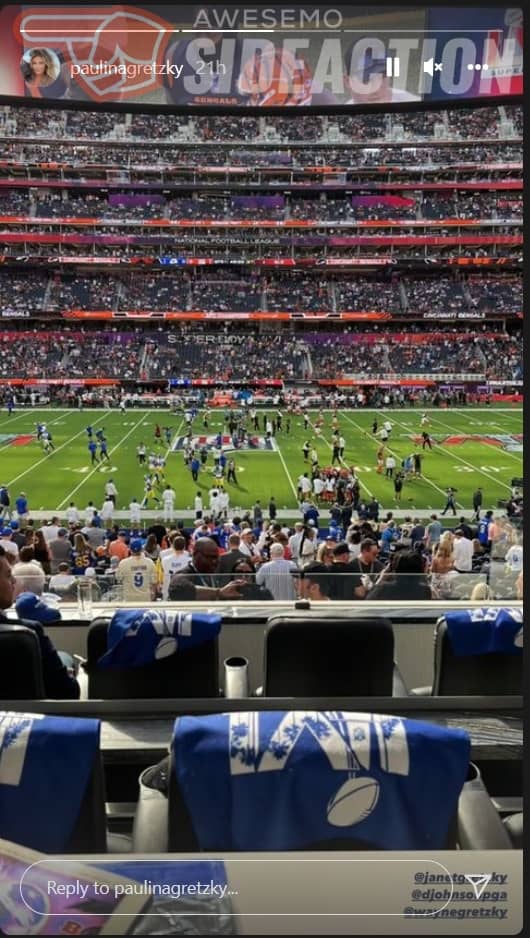 That's exactly how you live the Suite Life.
With Paulina in her Rams blue,  the Rams found their way to a Super Bowl victory.
California knows how to party.
Check out more of Rams fan Paulina Gretzky below:
---
Welcome to the game outside the game! Follow us on our Sideaction Twitter handle, Instagram, and Facebook for the latest on sports and pop culture news across the web!