Odell Beckham's girlfriend Lauren Wood pregnant?
Cleveland Browns wide receiver Odell Beckham Jr. caught five passes for 77 yards this past weekend, his first game of the season after a long recovery from an ACL Injury, but he didn't feel quite right. Beckham said after the game that his legs aren't quite ready for NFL action. Off the field, his legs better be ready, he's going to become a father?
That's if the rumors about his girlfriend being pregnant are true.
Beckham's girlfriend Lauren Wood was spotted looking pregnant, and naturally the internet ran with it.
See the post below: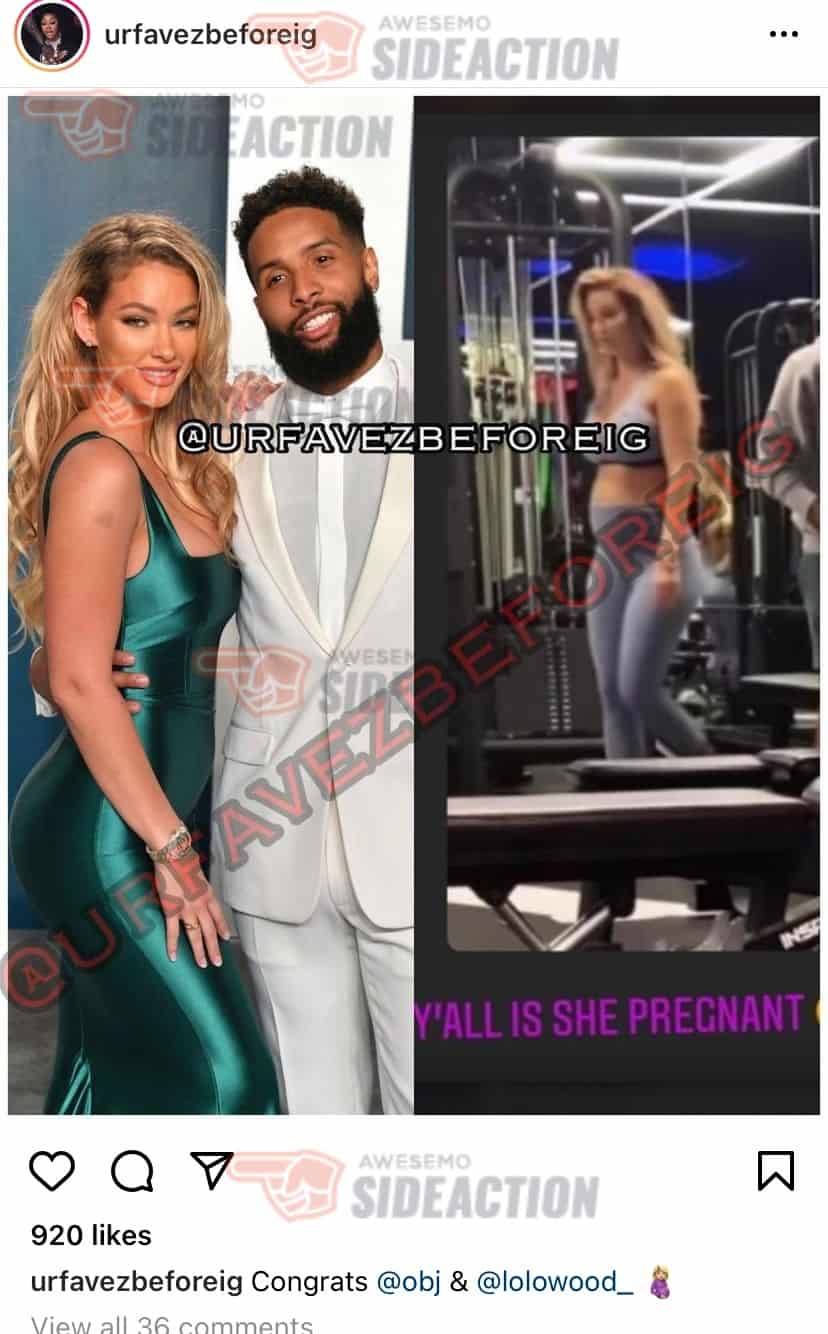 Congrats to Odell if this rumor turns out to be true. Millions in the bank, beautiful woman on his arm, and a baby on the way.
Blessings on blessings!
Check out more of Odell's rumored pregnant girlfriend below:
---
Welcome to the game outside the game! Follow us on our Sideaction Twitter handle, Instagram, and Facebook for the latest on sports and pop culture news across the web!