LeBron James had a fun All-Star weekend.
He was having a blast, perhaps too much fun and too many laughs?  During the All-Star game last month in Cleveland,  video showed LeBron James seemingly laughing during Macy Gray's National Anthem performance.
Macy Gray finally addressed LeBron laughing at her, and she asked fans what they thought about LeBron's reaction.
Via NY Post:
"Many fans defended Gray's performance style, with one person tweeting, "Here's my take….she's one of my fave singers of all time. They asked for Macy Gray and they GOT Macy Gray."

Others believed James wasn't laughing at Gray, and speculated he was joking about something with Steph Curry, who was standing beside him. James has not addressed the social media buzz."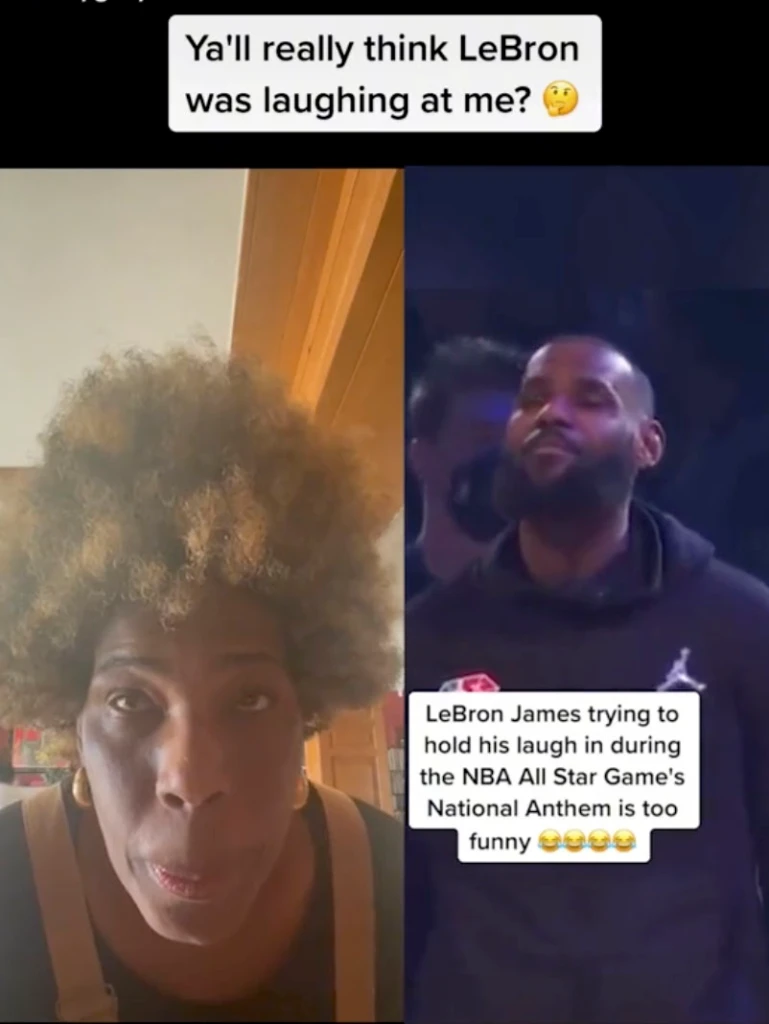 "Y'all think LeBron was really laughing at me?" Gray asked in a video that showed her watching footage of the Lakers star cracking up during the song.
Watch Macy Gray's TikTok below:
It's hard to know for sure what LeBron was laughing at, but if he was laughing during her performance, obviously super disrespectful.
You can check out Macy Gray's entire performance below, and please try not to chuckle at it.
---
Welcome to the game outside the game! Follow us on our Sideaction Twitter handle, Instagram, and Facebook for the latest on sports and pop culture news across the web!