From an undrafted nobody to all-rookie first team, Kendrick Nunn found a home in Miami amid the team's run through the Eastern Conference en route to its first Finals appearance since 2014.
Now, Kendrick Nunn might be moving on after being an integral part of Miami's rotation.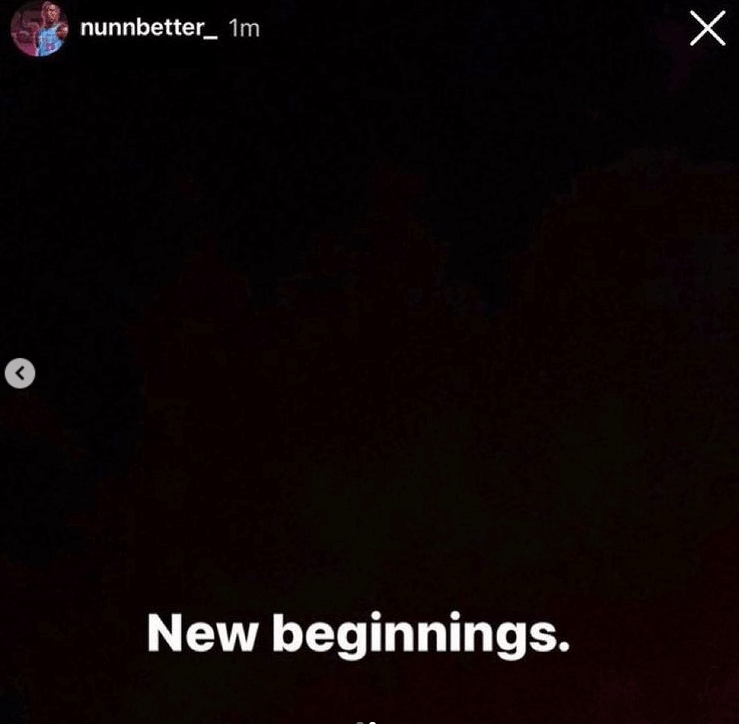 The cryptic message he uploaded on his Instagram has no definitive explanation, but Miami was linked to James Harden trade rumors before reports announced the team backed away from any trade for the time being. Nunn easily could have been involved in a potential trade package.
Nunn, who finished second in the rookie of the year race with 64 more points than third place Zion Williamson, was pushed out of the rotation when the league adopted the Orlando bubble. After averaging 15.3 points, 3.3 assists and 2.7 rebounds on 44% shooting and 35% from deep for the regular season over 67 starts at point guard, he became a fringe rotation piece during Miami's playoff run. Nunn shot 39% from the floor and 28% from three in the bubble during the playoffs. He scored only six points per game while missing six of Miami's 21 playoff games.
Now, with the new season underway, Nunn has played just eight minutes over Miami's first two games. He has yet to score this season.
---
Sideaction's Latest:
---
Tyler Herro, the 13th pick from Nunn's draft class, has developed into a crucial piece of Miami's core. After starting just eight games last year, Herro is a starter for Miami going forward while netting five more minutes a game.
With a guard rotation of Dragic, Herro, Bradley and Robinson currently being deployed by Miami; Nunn may have fell out of playing time altogether.
It is potentially an unfortunate end to a great story of an undrafted player finding his footing in South Beach. Miami has a history for finding hidden talent. Udonis Haslem was an undrafted free agent playing in France before logging the most rebounds in Miami Heat history alongside being a part of three championship winning teams.
Duncan Robinson, who just tied the Christmas Day record for three-pointers with seven, was also undrafted before being discovered by Miami.
Miami takes on the Milwaukee Bucks Dec. 29.
---
Follow us on all of our social channels! Check out our Twitter, Facebook, Instagram and YouTube for more great Awesemo content.