When former Los Angeles Rams Quarterback got shipped to Detroit, for whatever reason, fans decided to flock to his girlfriend Christen Harper's Instagram page.
Jared Goff's Girlfriend Gets Trolled in the Comment Section Following Trade to Detroit https://t.co/9tErnu0a5F

— SideAction (@SideActionHQ) February 1, 2021
The trolls went at her pretty hard, basically telling her she's not going to last in Detroit. Now it appears she's fully supporting her man. Harper took to Instagram to send her love to Goff, and to let everyone know, she's excited for this new journey.
Via NY Post:
"So grateful I got to be part of this journey with you for the last 3 seasons in LA,"

Jared, I love you so much and so excited for this new adventure
See below: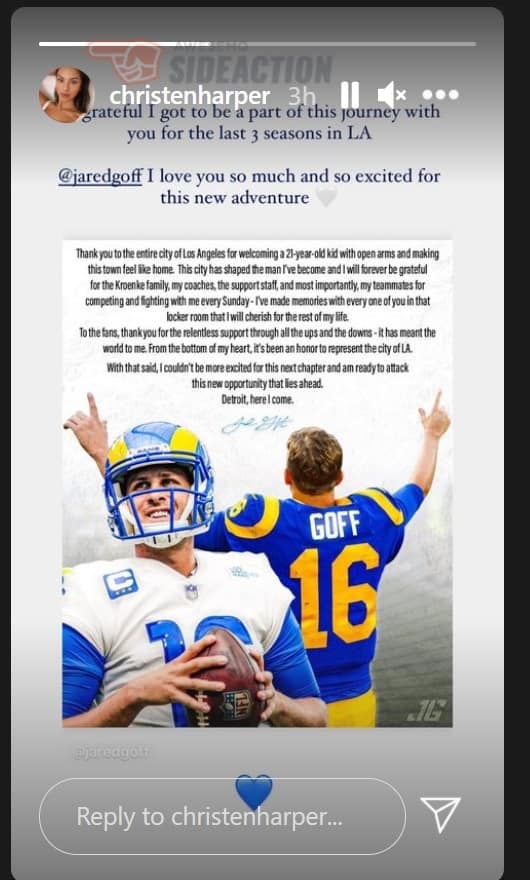 Nice to see Harper sticking by Jared during this difficult time.
Looks like Goff has found himself a keeper.
Check out more of Harper below:
---
Welcome to the game outside the game! Follow us on our Sideaction Twitter handle, Instagram, and Facebook for the latest on sports and pop culture news across the web!