Jalen Hurts girlfriend revealed?
A week after a dazzling performance against the Atlanta Falcons, Hurts struggled through a difficult day Sunday in the Eagles' 17-11 loss to the 49ers in their home opener. It was only a week prior that Jalen Hurts girlfriend came to see him kick off the NFL season.
According to the report, Jalen is back dating his on and off girlfriend Bry from college.
" This is Jalen Hurts Girlfriend. Jalen and Bry have been on and off since he was at Alabama . I peeped his comment in that picture like 2 months ago, before he deleted it,  and figured they were back together. That picture at Mercedes Benz stadium was just posted. He's in Atlanta playing the falcons so she's at the game."

Here's a pic of Jalen Hurts' girlfriend below: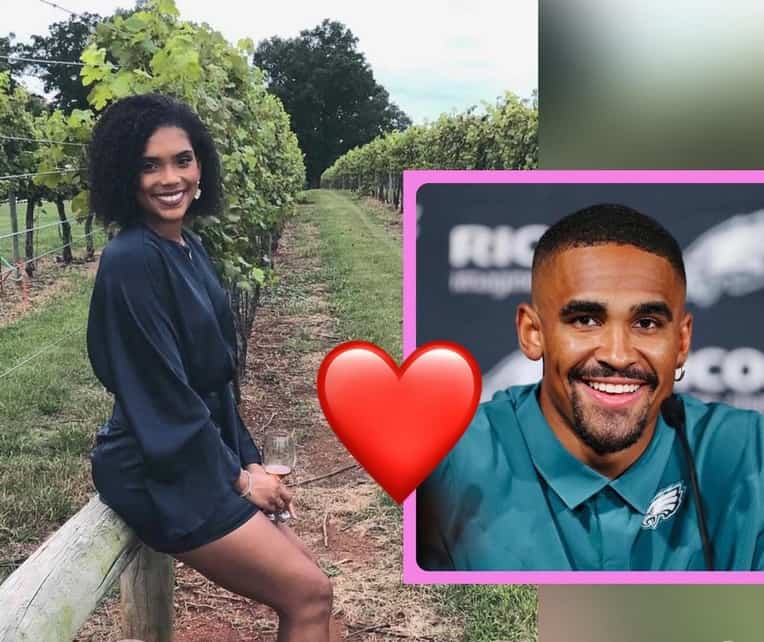 In his first season as a full-time starter, Hurts has had one brilliant game, and one pretty disappointing game to show for so far.
This is what you're going to get from a young quarterback.
Hurts could use his Girlfriend to show up to every game..
---
Welcome to the game outside the game! Follow us on our Sideaction Twitter handle, Instagram, and Facebook for the latest on sports and pop culture news across the web!