Newly minted Sixers big man Dwight Howard recently revealed he married WNBA player Te'a Cooper. It was a shock to just about everyone,  as no one knew the two actually took the plunge.
Now the two are doing husband and wife things.  Like taking photoshoots for a magazine spread. Te'a posted a video of the two working on their pose game, conveniently right in front of a hoop.
See below:
https://www.instagram.com/p/CICd4brDslZ/
Dwight commented on the post: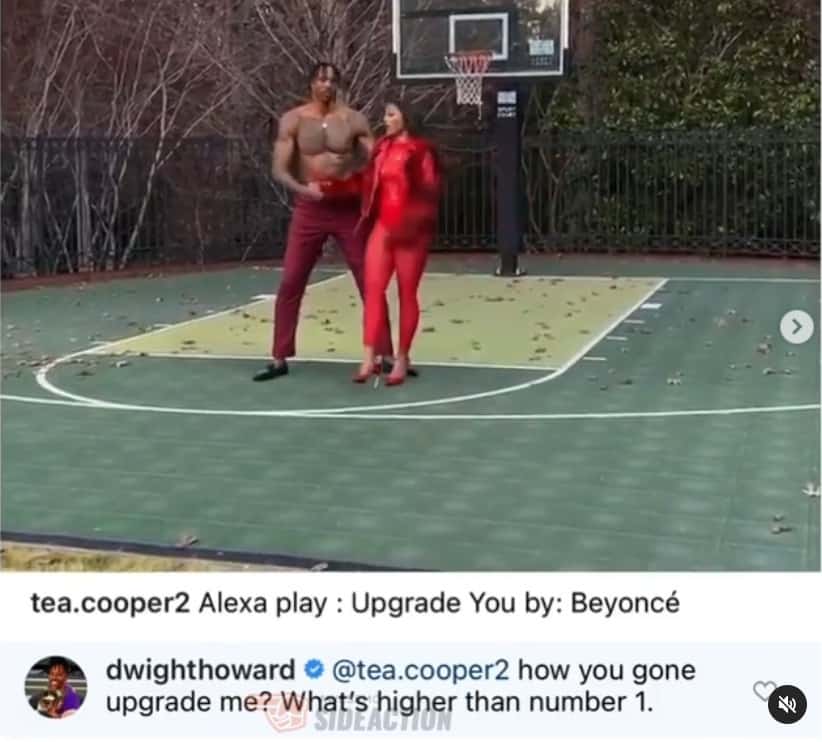 ---
Related
---
Dwight and Te'a also did a photo shoot with their dogs: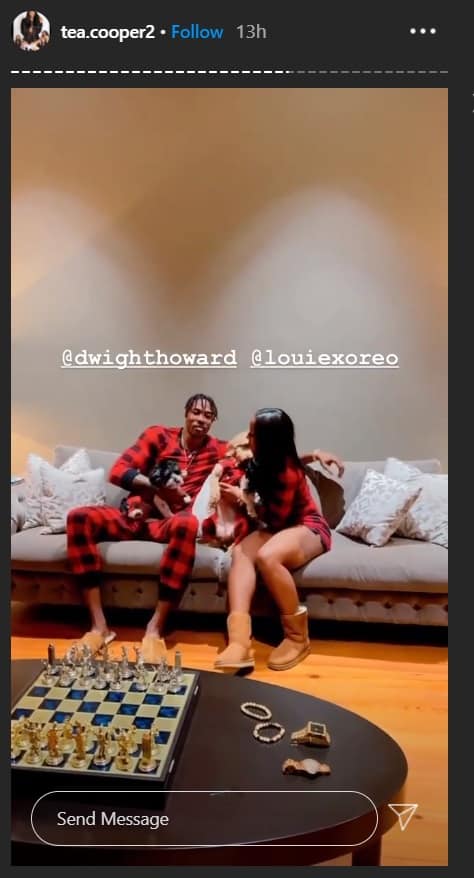 Dwight is really feeling himself after winning his first championship. He's getting way too much pub for being a role player.  But we know Dwight loves attention,  good or bad.
Check out more of Dwight's wifey below:
https://www.instagram.com/p/CCPflhbjoE3/
---
Welcome to the game outside the game! Follow us on our Sideaction Twitter handle, Instagram, and Facebook for the latest on sports and pop culture news across the web!