Aaron Judge Hawaii wedding is happening?
Aaron Judge could be New York's biggest star.
The Board of Elections in New York has released the full results of the mayoral election, and guess who got some write in votes?
You guessed it, Yankees star Aaron Judge. Judge received 9 votes, the most out of any athlete in New York.
Aaron Judge received 9 votes in the New York City mayoral election. Five of those votes were from Staten Island. h/t @2AvSagas https://t.co/EbUiTetXrY

— Lindsey Adler (@lindseyadler) November 30, 2021
So when we received the scoop that Aaron Judge is getting married this week to his longtime girlfriend Samantha Bracksieck, you bet we're going to write something up.
We previously posted about Judge's bachelor party.
Details From Aaron Judge's Bachelor Party Emerge https://t.co/IONixTbPGc

— SideAction (@SideActionHQ) November 26, 2021
And Judge's fiancé's Bridal Shower:
More Uncovered From Aaron Judge's Fiancé's Secret Bridal Shower, Including Proof They Are In Fact Engagedhttps://t.co/By94bM76Cv

— SideAction (@SideActionHQ) September 28, 2021
Now on to the wedding news.
Per our source:
"Aaron Judge's  wedding is this week in Hawaii. A Hawaiian wedding planner and his fiancée Sam were following each other, which made the Hawaii location for their wedding pretty obvious. Now her friend Gianna, who she was in a sorority with, and Aaron's  good buddy from the minor leagues wife both went to Hawaii today. His friend Michael, who was at his bachelor party also said to this girl Brittany's husband that he will see him in a few days and that was on Friday."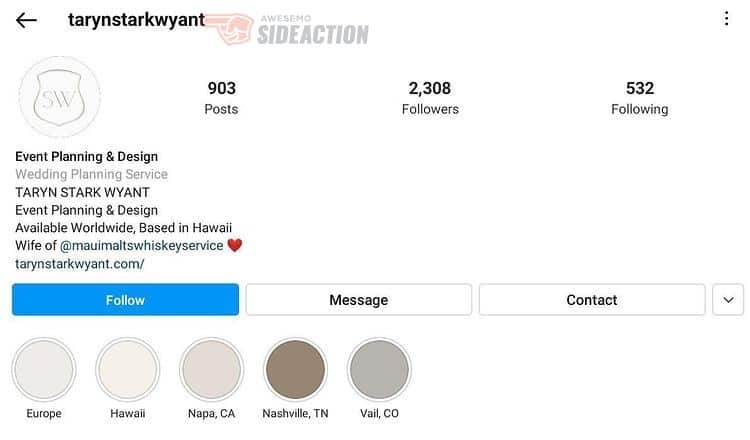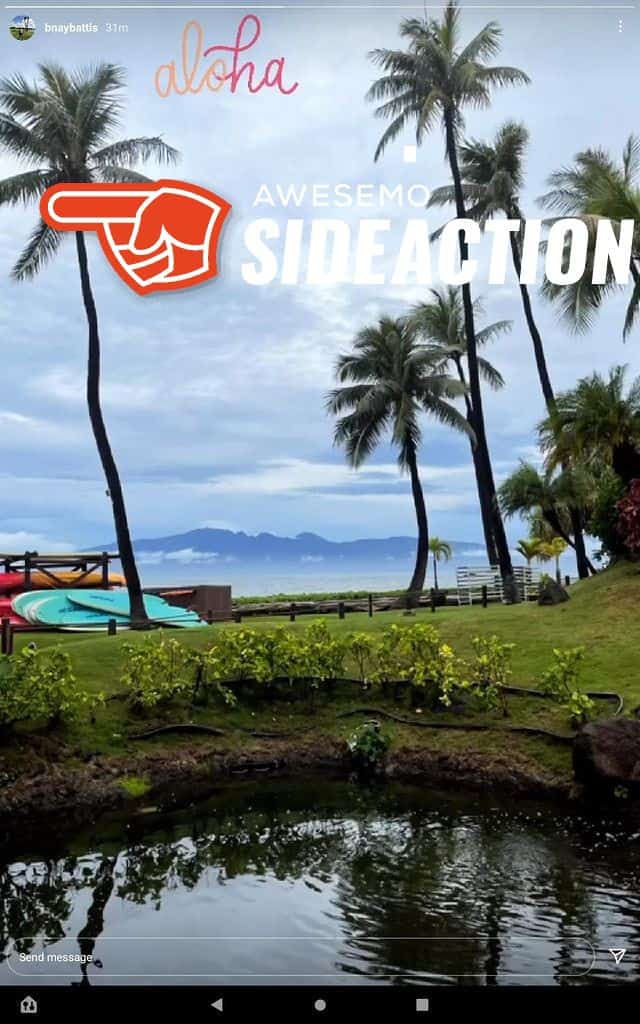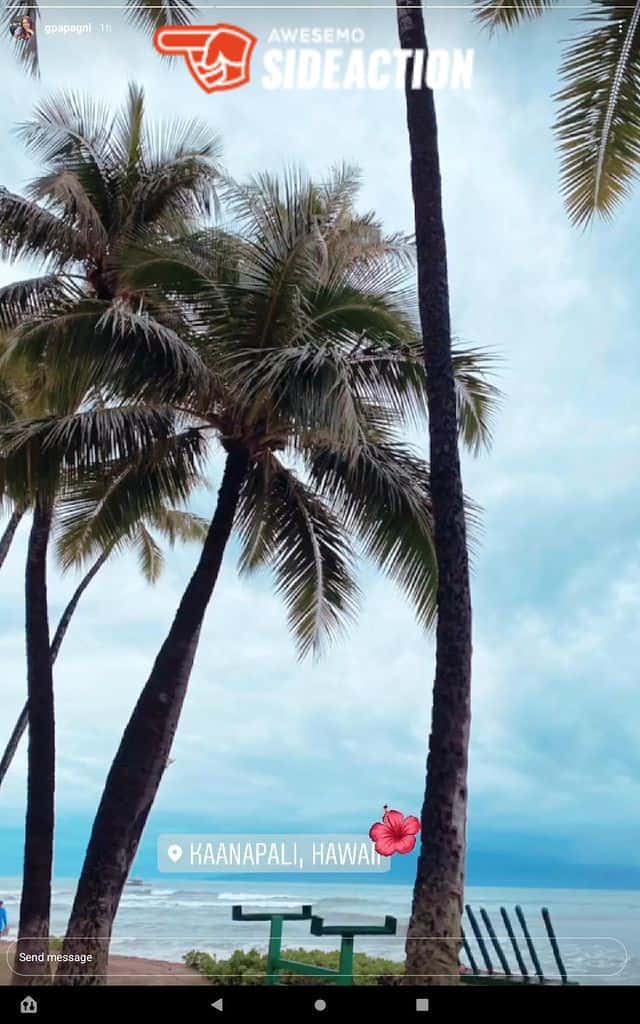 And another tip we received about the Aaron Judge Hawaii wedding:
"Aaron Judge and Samantha Bracksieck went to Hawaii this week to get married. A few of her friends have posted from Hawaii yesterday and his friend who was on the Yankees with him in the minor leagues wife posted from there. The guy from the minor leagues John Murphy and Matt Nimer who is in the pic from his bachelor party also followed each other tonight because they are both there for the wedding. Also heard they are staying in The Westin Spa and Resort."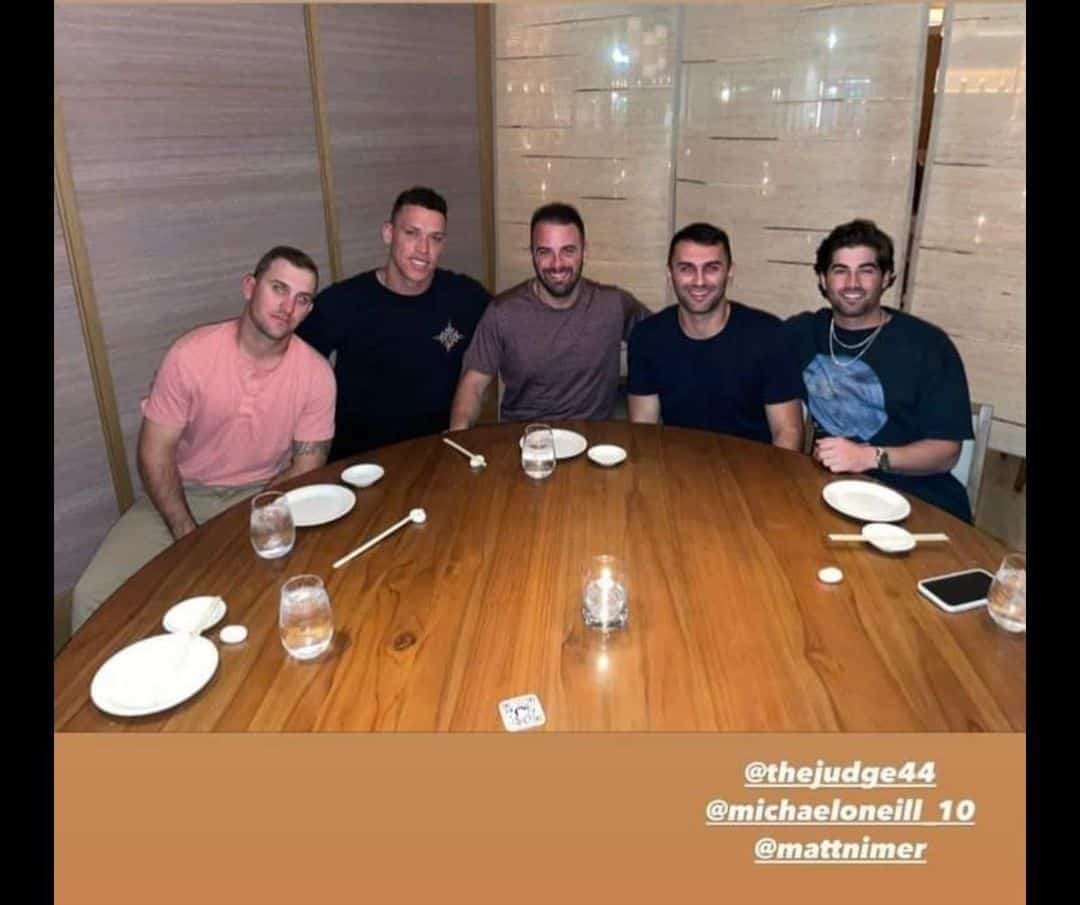 While both those tips aren't exactly confirmation, these sources have always been on target with their Aaron Judge scoops.
If that's the case, congratulations are in order for Aaron Judge and his soon to be wife Samantha.
We'll keep an eye on the festivities as they unfold.
Check  out some pics of  Aaron Judge and his soon to be wife.
---
Welcome to the game outside the game! Follow us on our Sideaction Twitter handle, Instagram, and Facebook for the latest on sports and pop culture news across the web!