People are always wondering just how tall Jordyn Woods is.
In the past the Instagram model has responded to rumors, she even recently responded to pregnancy rumors.
Rumors began swirling after the model shared a series of photos from a trip to Portland, Oregon with boyfriend Karl-Anthony Towns.
Jordyn addressed the drama in a question and answers session on her Instagram Story.
Question: "Are you preggy that shoebox," Jordyn was quick to set the record straight.

She replied: "It was a gift card box and no I don't want kids right now nor am I pregnant."

Jordyn added: "I've been wearing baggy clothes because it's cold AF!!!!
Now she's taken to Instagram to reveal another burning question, her true height.
"I always see questions about my height" 
The Big Kat quickly jumped in the comment section to give his seal of approval.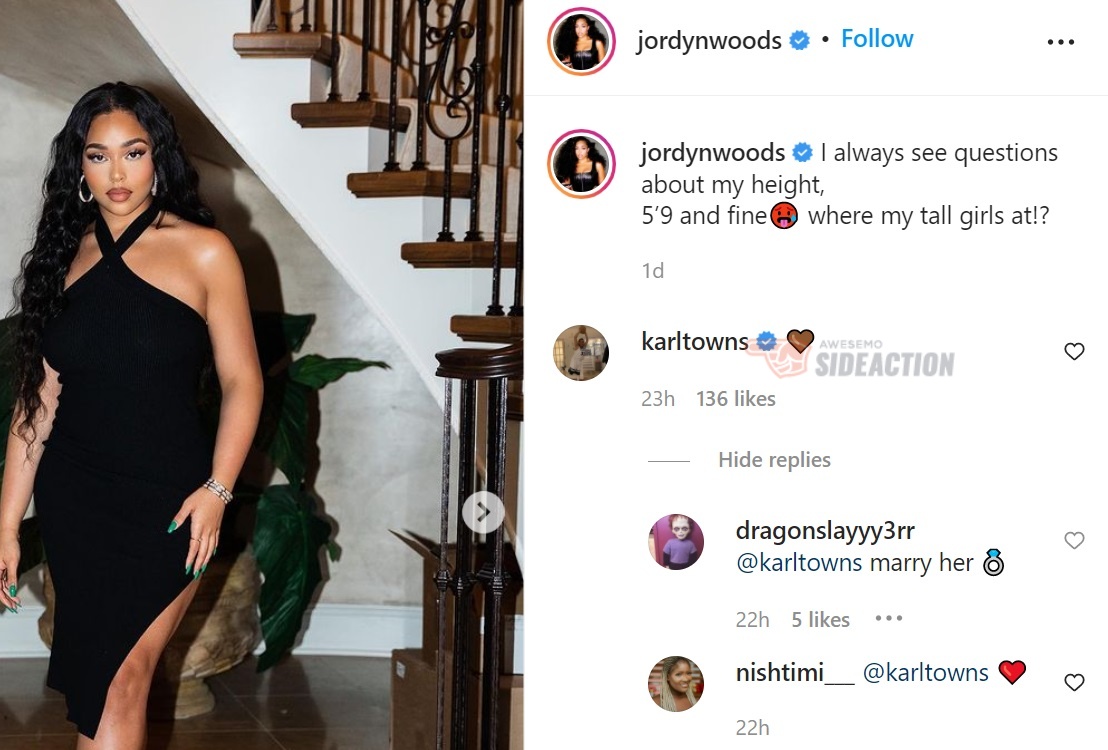 Just in case you're wondering, Karl Anthony Towns is listed at 6 foot 11 inches.
Imagine if they have kids, watch out NBA or WNBA.
Check out more pics of the Big Kat's girlfriend below:
Welcome to the game outside the game! Follow us on our Sideaction Twitter handle, Instagram, and Facebook for the latest on sports and pop culture news across the web!