Zach Wilson's mom wasn't the only lady in his life that got some attention. Zach Wilson was drafted second overall by the New York Jets on Thursday, but that's not exactly why the former BYU quarterback was trending on social media. Twitter erupted after cameras panned over Wilson's family, focusing on his mother Lisa Wilson.
Zach Wilson's Mom Was Trending During The NFL Drafthttps://t.co/FbmAIeqwdj

— SideAction (@SideActionHQ) April 30, 2021
His girlfriend Abbey was also getting some attention, not quite as much as Wilson's mom, but, she did hit the cover of New York's biggest newspaper.  Wilson's girlfriend Abby Gile took to Instagram to show off her picture on the cover of the New York Post.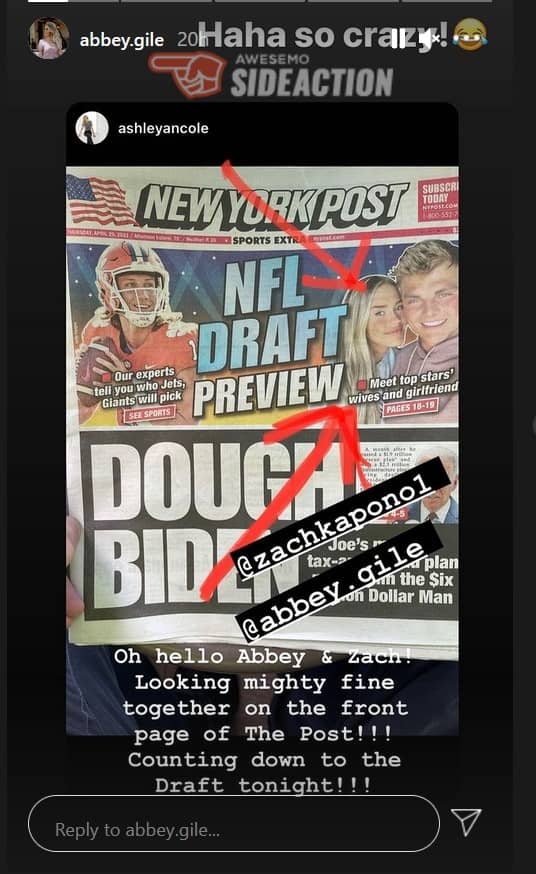 Once Wilson was officially a Jet, she quickly threw on some Gang Green gear: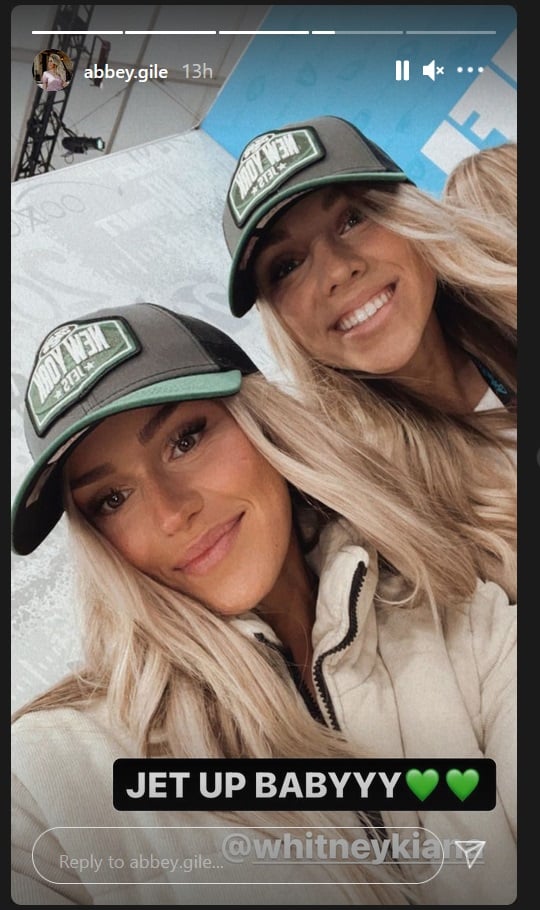 [sportsbookaffiliates]
Expect to see a lot more of Abbey moving forward. When you're the girlfriend of QB in the biggest media market in the world, you're definitely going to get a lot of attention. The Wilson women are the Big Apple's latest celebs.
Check out more pics of Wilson's girlfriend below:
https://www.instagram.com/p/COJYQGEA5qg/
https://www.instagram.com/p/CNyH1oXAfyU/
https://www.instagram.com/p/CNsKHMzg98t/
https://www.instagram.com/p/BhPNv4fHigS/
---
Welcome to the game outside the game! Follow us on our Sideaction Twitter handle, Instagram, and Facebook for the latest on sports and pop culture news across the web!