Welcome to the NBA 2K20 Career Sim: LeBron James Clones! If you've watched our morning show (or the Strategy Shows when sports were still a thing), then you'll know we've always had a bit of friendly competition. Whether it's spicy chips or mustaches, it's always more fun to have a little something on the outcome. In this case, we're talking about pride.
Using 2K20, we have cloned three times LeBron James. We used the LeBron James that would have been entering the league in 2003. Each clone was renamed to Loughy, Ben and Josh. Each of us will accrue points based on the scoring categories listed below. The individual with the most points after all three of us retire will win the title of GOAT of the Awesemo Daily Sports Show. We'll have a video recap for NBA 2K20 career sim season, culminating in a final recap to crown the GOAT.
---
Episode 1 gave a breakdown of the entire sim, the NBA lottery and the Draft.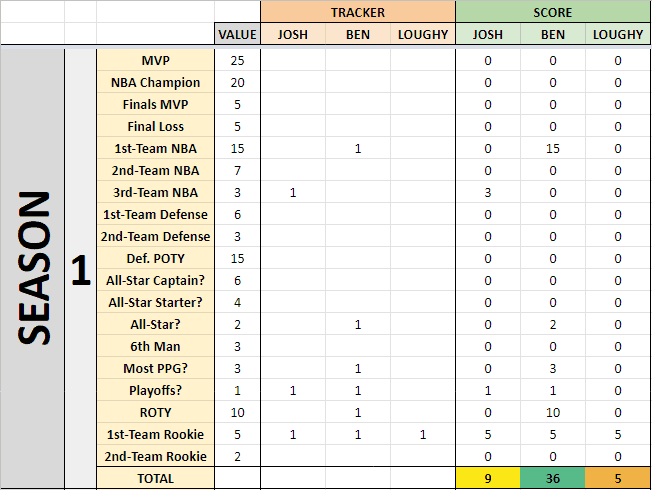 Episode 2 takes a look at our rookie seasons in the NBA. Two of us make the playoffs, while the other gets a bit of lottery luck.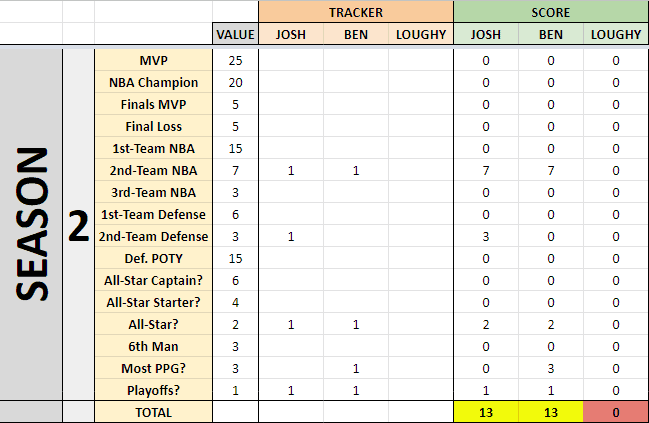 Episode 3 takes a look at season number 2. Loughy bagels.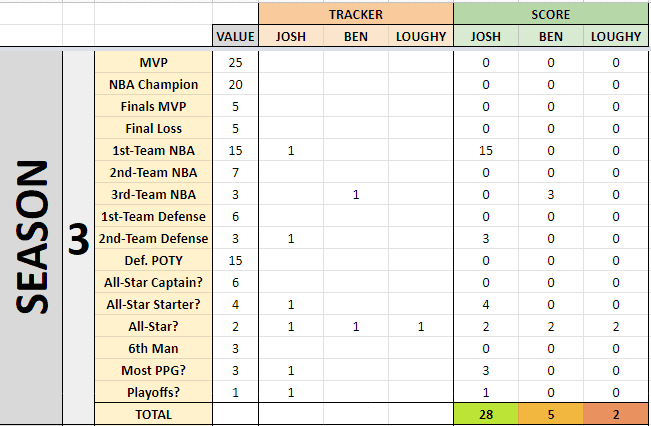 Episode 4 gives us a trio of All-Stars to go with our new 45-second shot clock. PS, the shot clock rule is awful.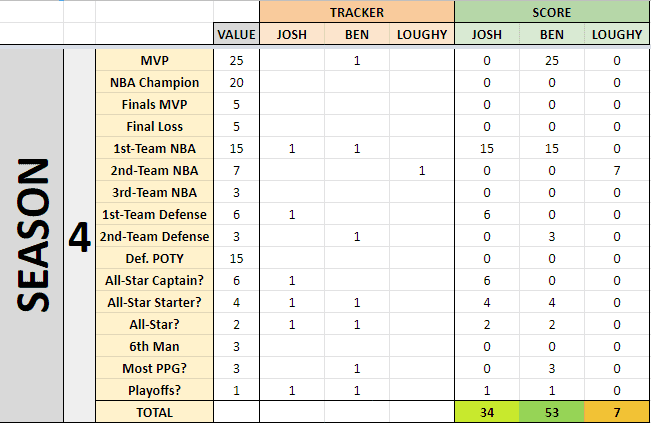 Episode 5 gives us out first All-Star captain and our first MVP award (by different people!)
Episode 6 puts the three of us in the same four-team pod in the playoffs and a massive upset!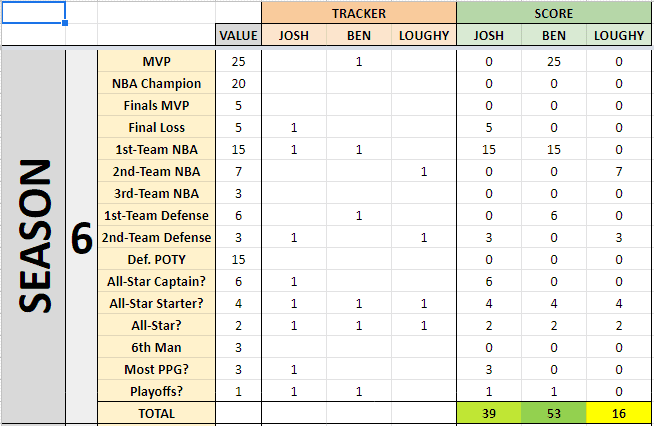 Episode 7 gave us our first Finals berth and another MVP award.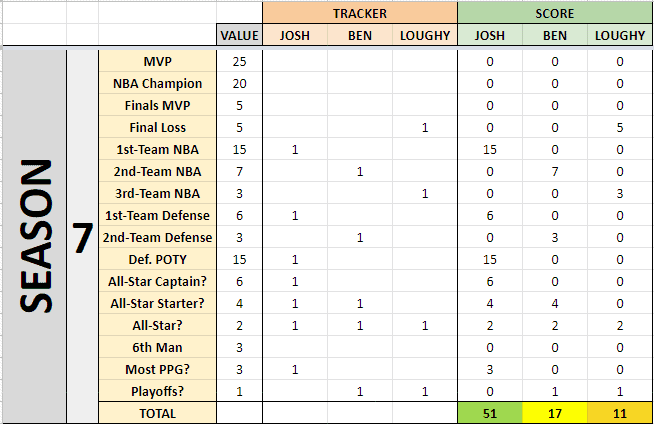 Episode 8 gives us another finals berth in a year where the scoring is flipped on its head.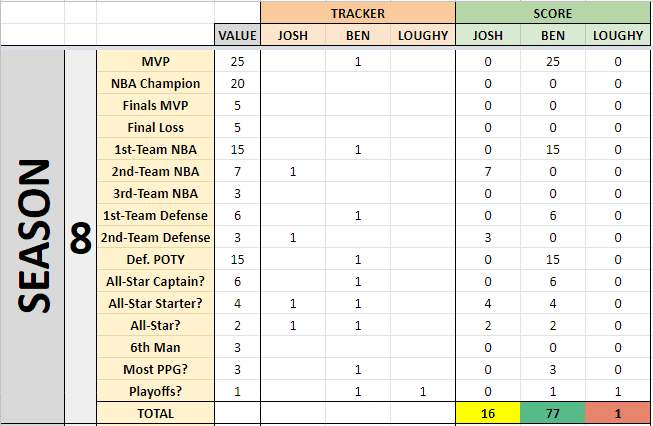 Episode 9 has Ben climbing to the top of the leaderboard in a dominant season.
Episode 10 culminates in a giant choke job.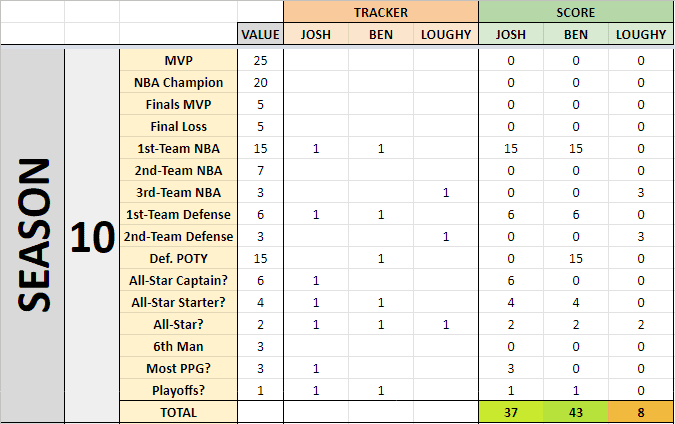 Episode 11 closes out with the ultimate betrayal.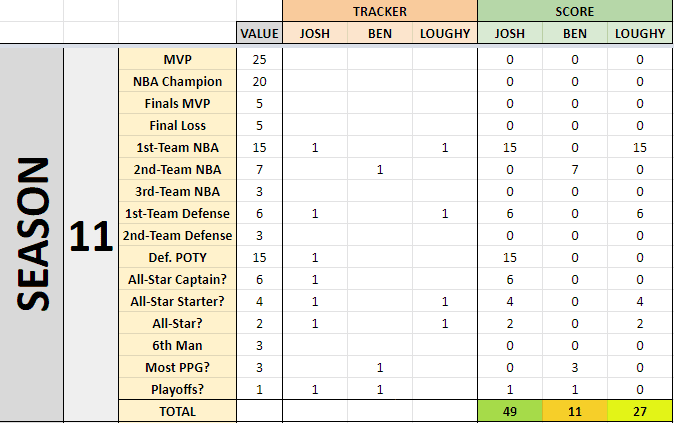 Episode 12 gives everyone another giant choke job in the playoffs.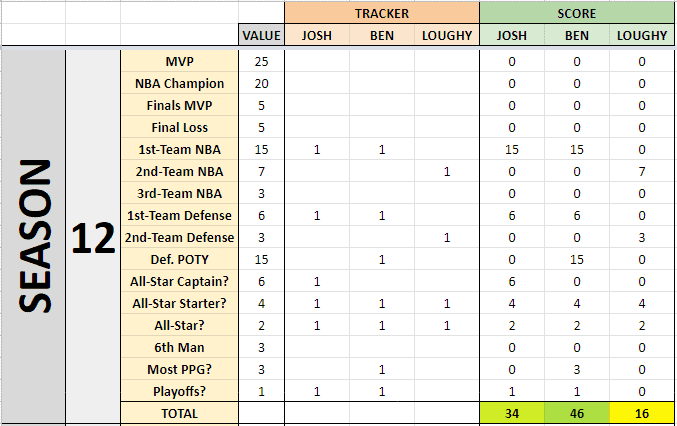 Episode 13 has the Sacramento Kings playing spoiler… again.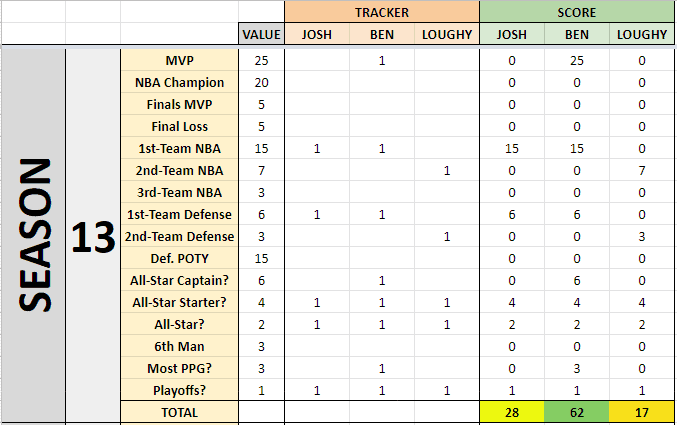 Episode 14 is a perfectly generic season.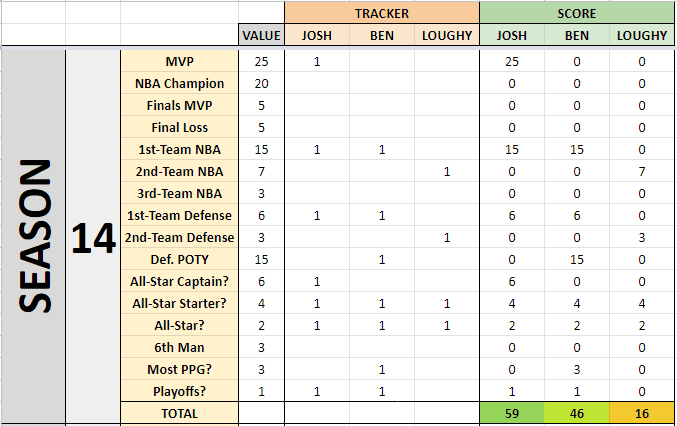 Episode 15 has another battle in the "storied" rivalry between the Sacramento Kings and the Portland Trail Blazers.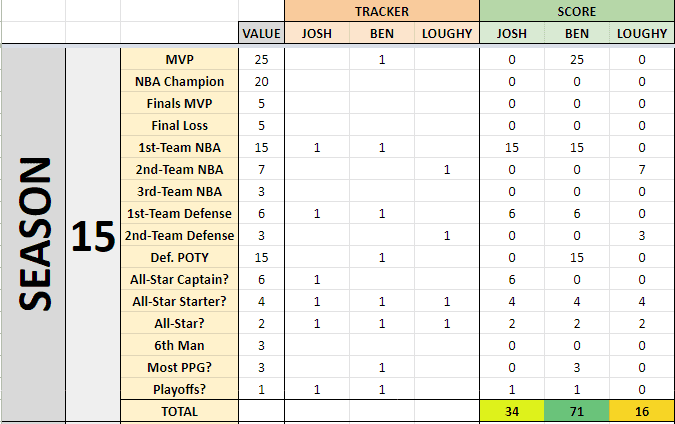 Episode 16 goes back to the Kings/Blazers well for the fifth time!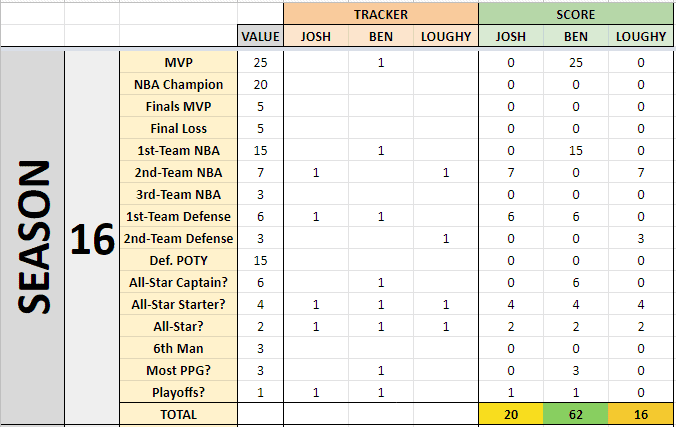 Episode 17 has Ben going back-to-back!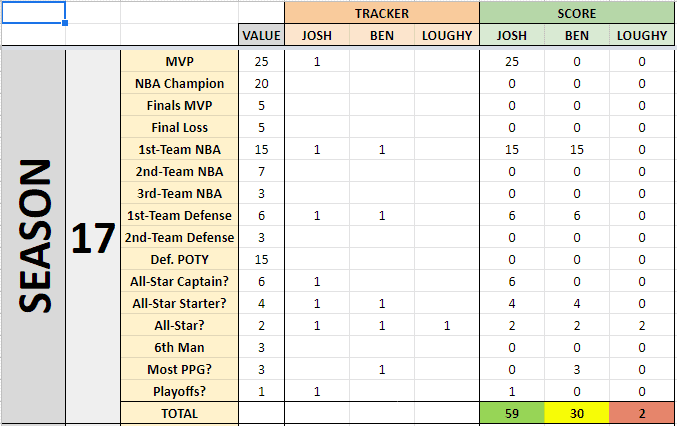 Episode 18  has the Blazers front and center for an epic choke job.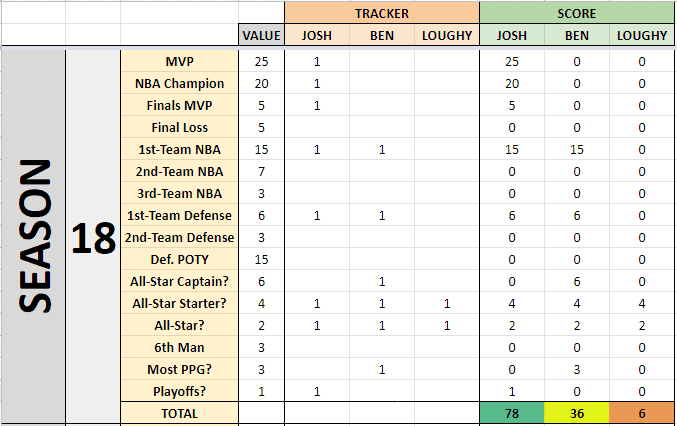 Episode 19 finally brings a title!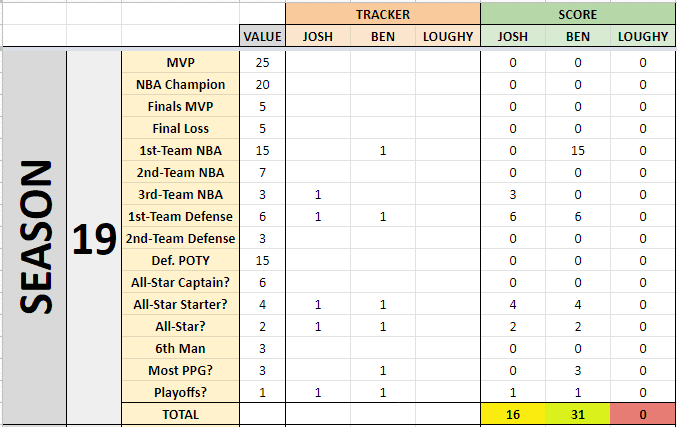 Episode 20 has Ben lock up the contest.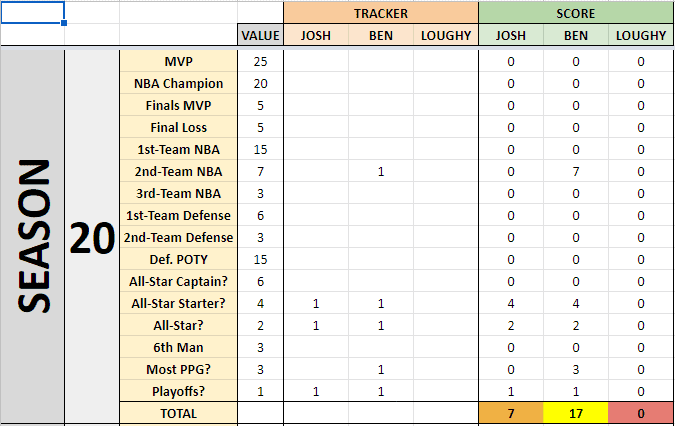 Episode 21 has the first retirement.