As the NBA playoffs continue to roll on, some players are taking the next step in becoming bonafide superstars. ESPN's Stephen A. Smith anointed Phoenix Suns star Devin Booker as the next Kobe Bryant, and while it might be a stretch, some people are starting to believe the hype. One person who is all in on the comparisons is Booker's girlfriend Kendall Jenner.
Kendall liked an Instagram post calling Booker, "The next Kobe Bryant"
See below: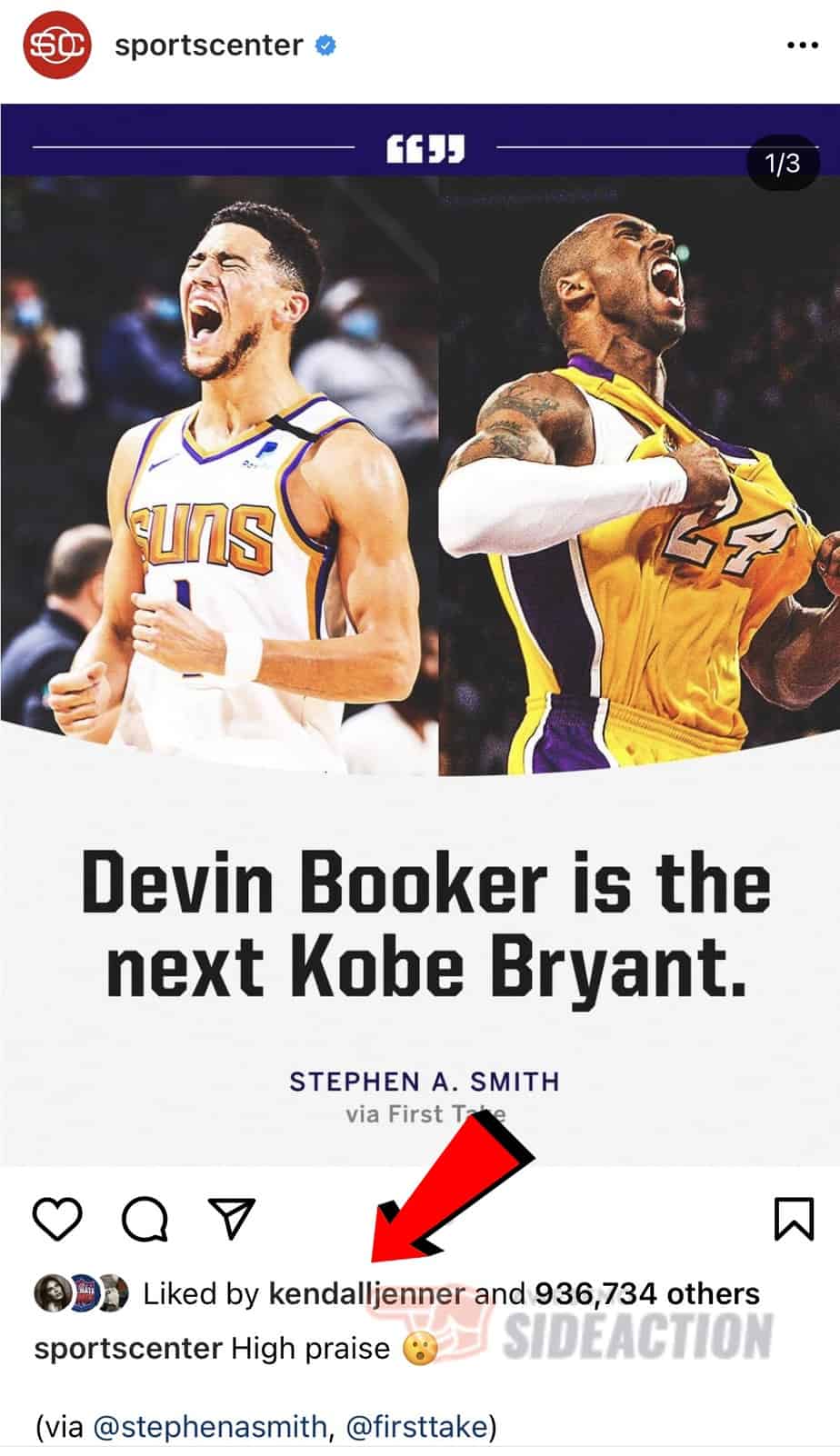 [sportsbookaffiliates]
Booker is definitely a next level player. He's taken what he did in the Bubble and he's close to winning a title with the Suns, which is no easy feat. Booker also had a close relationship with Kobe Bryant, which makes his comparison all the more special.
Is he the Next Kobe? Those are big shoes to fill.
Is he dating the World's most successful supermodel, Yep. That's a good start.
Check out more of his girlfriend below:
https://www.instagram.com/p/COvOwx6jUG7/
https://www.instagram.com/p/COI6WSjDuWj/
---
Welcome to the game outside the game! Follow us on our Sideaction Twitter handle, Instagram, and Facebook for the latest on sports and pop culture news across the web!