Former New York Yankees slugger Alex Rodriguez turns 46 years old this week, and he's celebrating in style. On his Instagram, ARod showed off a pretty expensive looking yacht, his temporary home for next coming days. In the background, a crazy seaside view with a pic of A-Rod grinning ear to ear.
The caption:
"Let the festivities begin."
To celebrate his 46th birthday, A-Rod is headed out on a Eurotrip with some pals.
Insiders told Page Six A-Rod was spotted in Portofino, Italy, on Thursday having a fancy lunch.
Rodriguez's nephew Nick Silva  posted a pic to his Instagram Stories from the boat, with A-Rod in the background and the caption: "Euro trip 2k21!"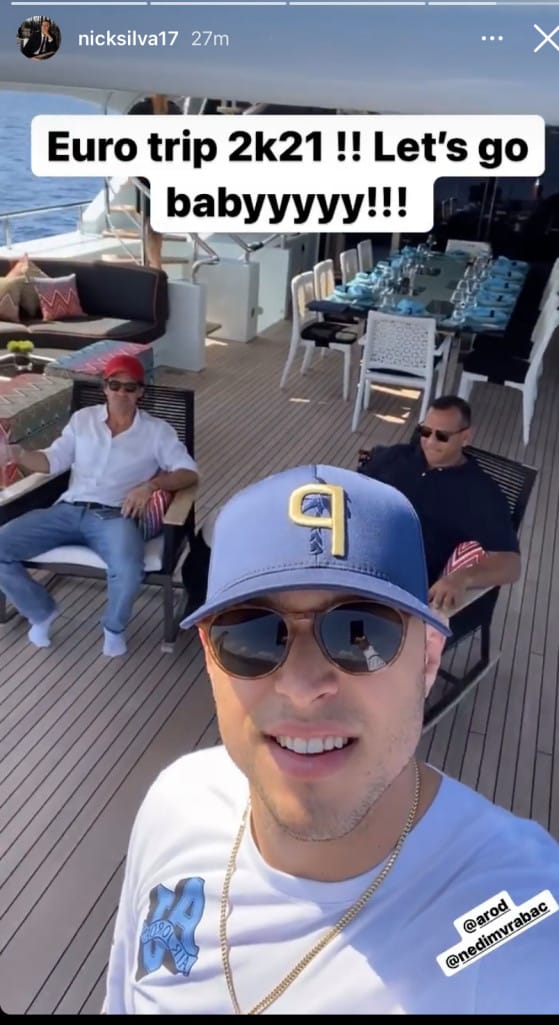 [SideAction-ad-group]
This is the life A-Rod is living post J-Lo.
Looks like he's living his best life.
---
Welcome to the game outside the game! Follow us on our Sideaction Twitter handle, Instagram, and Facebook for the latest on sports and pop culture news across the web!