Brett Favre's texts are once again getting him in some hot water.
The situation involving former Green Bay Packers Quarterback Brett Favre and welfare funds from Mississippi continues to be exposed. The long-time NFL quarterback has denied any knowledge of the fact that the roughly $1 million in welfare funds he received came from money intended for families in need. According to an article by Mississippi Today published this week, a series of text messages could prove Brett Favre knew more than he's willing to admit.  Per the report, messages show then-Mississippi Governor Phil Bryant helping Favre with the funding proposal for a new volleyball stadium at Southern Miss.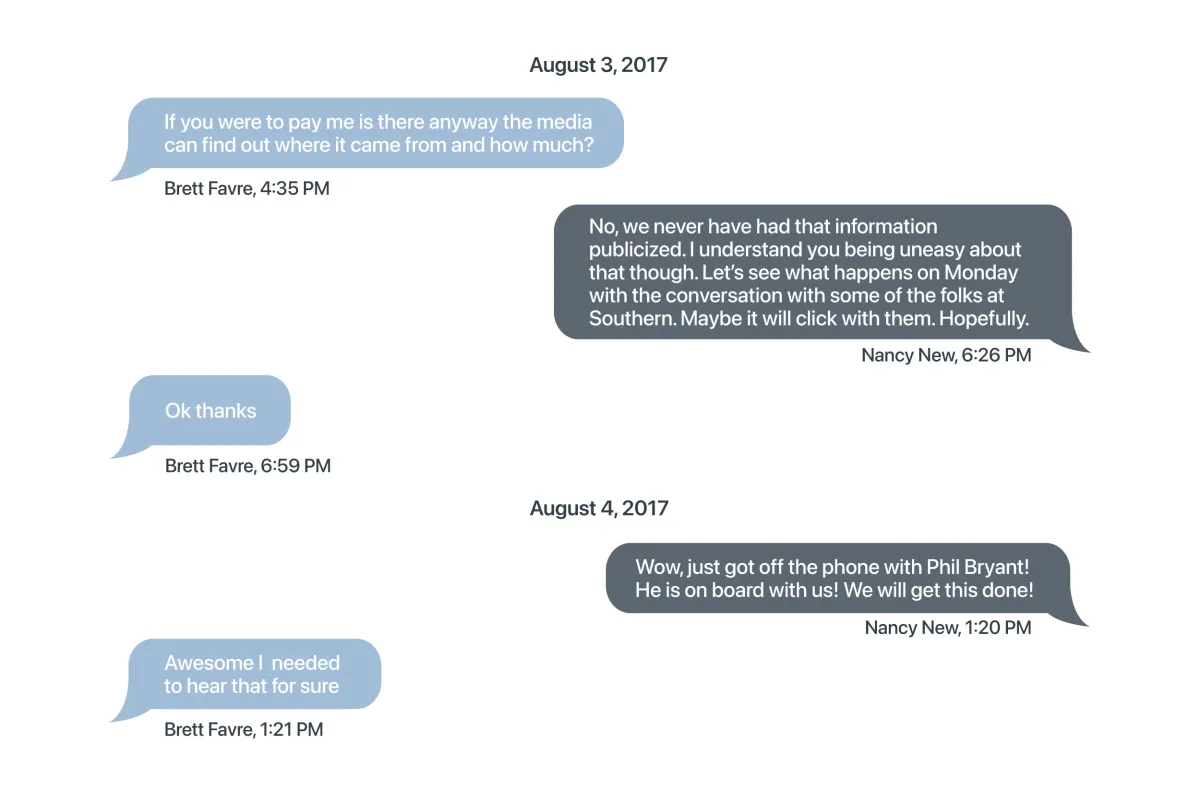 Southern Miss is Favre's alma mater and the very same school where his daughter played volleyball.
Brett Favre in trouble over some text messages makes you think about what Jenn Sterger had to deal with over a decade ago. Sterger is best known for receiving lewd texts from Favre while he was on the New York Jets.  This week Jenn Sterger took to Twitter and had some fun over Favre's latest issues with texting.
"Oh.. NOWWWWW he gets in trouble for inappropriate texts."
Oh.. NOWWWWW he gets in trouble for inappropriate texts. https://t.co/OTEfl1V2p8 pic.twitter.com/p1U47rzWFg

— Jennifer Sterger (@jennifersterger) September 13, 2022
Sterger had a rough go of it following the text scandal, but she's bounced back nicely.  Sterger launched a media career that included stops at Sports Illustrated and ABC.
Favre could  be in some real trouble this time around.
Check out more of the successful Sterger below:
---
Welcome to the game outside the game! Follow us on our Sideaction Twitter handle, Instagram, and Facebook for the latest on sports and pop culture news across the web!